Cummins continues to scale availability of hydrogen technology in Europe with new Germany facility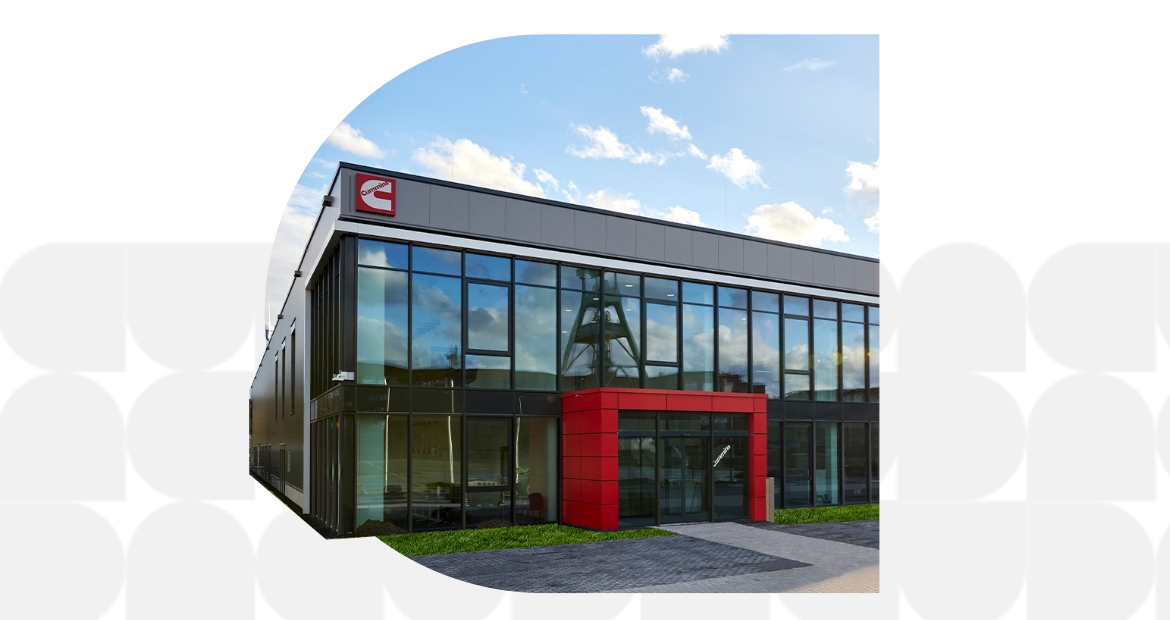 Cummins Inc. (NYSE: CMI) announced its new Hydrogen Fuel Cell Systems Production Center in Herten, Germany, is in operation, further driving its alternative power scale-up and enabling accelerated adoption of hydrogen technologies across Europe. The facility has an initial production capacity of 10MW per year for fuel cell system engineering and assembly.
This new location adds to Cummins' existing alternative power sites in the U.K., Belgium and Germany – enhancing critical support for European customers and strengthening its role as a global technology leader.
Production at the facility will initially focus on delivering PEM fuel cell systems for global transportation leader Alstom's Coradia iLint trains – the first passenger trains in the world powered by hydrogen fuel cells. These hydrogen trains are already in pilot operation across Europe, including in Austria, Poland, the Netherlands and France.
"Europe is an important region for the global hydrogen economy, with many governments adopting hydrogen strategies and incentivizing decarbonization of transportation and other industries," said Amy Adams, Vice President of Fuel Cell hydrogen Hydrogen Technologies at Cummins. "Hydrogen fuel cells are an essential piece of a net-zero future, and key to bringing hydrogen technologies down the cost curve is increasing their availability. We continue to expand our footprint in Europe to put more fuel cells in the field and help customers make the transition to zero-emissions."
The 14,100 sq. ft. (4,300 sq. m.) fuel cell facility is located in a dedicated hydrogen park in Herten. It is equipped with on-site hydrogen storage, a state-of-the-art hydrogen detection system and safety features. Future plans for the site include expansion into fuel cell stack refurbishment, with additional testing stations to supplement current capabilities.
Cummins currently employs more than 7,000 people across Europe. Its European footprint includes nine manufacturing sites and more than 25 distribution, parts and administration sites.
Cummins has a long history of advanced technology and engineering capabilities and has a broad portfolio of market-leading renewable hydrogen and battery electric technologies. To date, Cummins has deployed more than 2,000 fuel cells, 600 electrolyzers and 500 battery electric powertrains globally. Cummins technology has been part of many of the world's "firsts," including powering the world's first hydrogen fuel cell commercial maritime vessel, a 75-passenger ferry in San Francisco, Calif.; the world's first hydrogen refueling station for ships, cars, trucks and industrial customers in Antwerp, Belgium; the world's largest PEM electrolysis plant in operation in Bécancour, Canada; and being selected to power the largest PEM electrolysis plant in the U.S. for the Douglas County Public Utility District in Washington.
Photos of the Cummins Fuel Cell Systems Production Center in Herten, Germany, are available here.
About Cummins Inc.
Cummins Inc., a global power technology leader, is a corporation of complementary business segments that design, manufacture, distribute and service a broad portfolio of power solutions. The company's products range from internal combustion, electric and hybrid integrated power solutions to components including filtration, aftertreatment, turbochargers, fuel systems, controls systems, air handling systems, automated transmissions, electric power generation systems, microgrid controls, batteries, electrolyzers and fuel cell products.
Headquartered in Columbus, Indiana (U.S.), since its founding in 1919, Cummins employs approximately 59,900 people committed to powering a more prosperous world through three global corporate responsibility priorities critical to healthy communities: education, environment and equality of opportunity. Cummins serves its customers online, through a network of company-owned and independent distributor locations, and through thousands of dealer locations worldwide and earned about $2.1 billion on sales of $24 billion in 2021.