Nine Cummins employees receive prestigious Julius Perr Innovation Award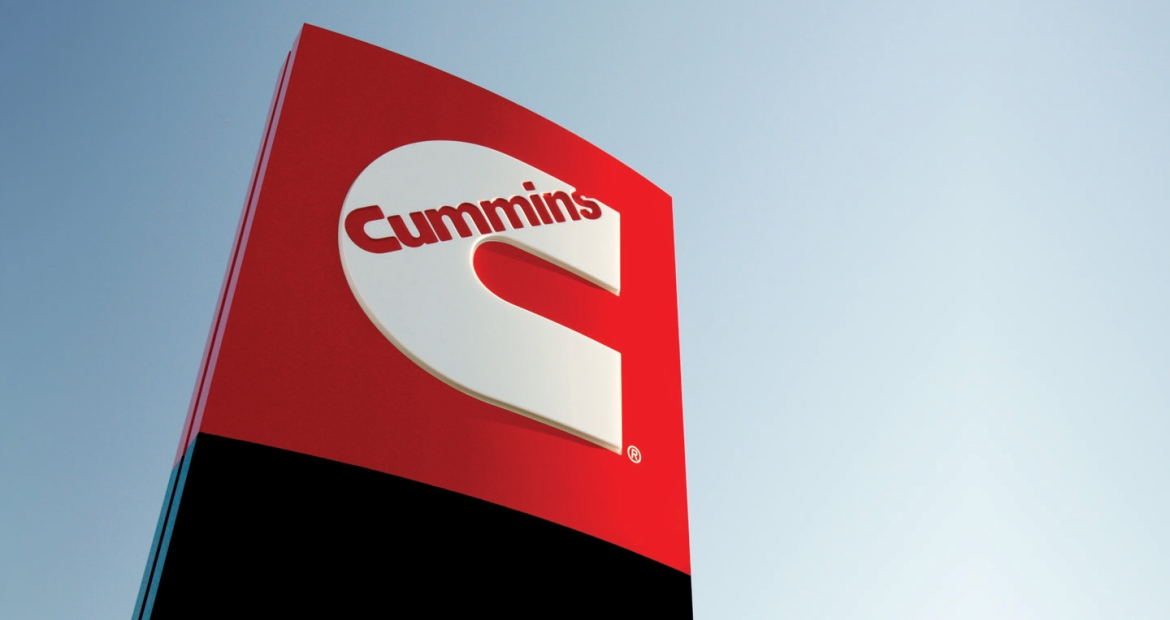 Cummins Inc. (NYSE:CMI) announces the 2021 recipients of the company's most prestigious technical award, the Julius Perr Innovation award. Now in its 21st year, the award recognizes employees who demonstrated excellence in innovation, design and technology by developing significant intellectual property for Cummins products. This year's recipients are John Buechler, Advanced Engineering Leader; Steve Collins, Customer Integration Service and Quality Leader; Carl McDonald, Chief Engineer, Decomposition Reactor Development and IP; Ken Federle, Executive Director, Engineering Advanced Analytics and Product Connectivity; Arvind Harinath, Program Director, New Manufacturing Lines ADR; Ryan Johnson, ATA Design Engineer, Technical Specialist; David Sarcona, EC JV Advanced R&D Engineering Leader; Dave Schisler, Master Black Belt, Manager of Central Quality; and Randy Zoran, ATA Advanced Engineering Technical Advisor.
About the inventions
Collins and Schisler developed a methodology which efficiently guides technicians through the troubleshooting process – regardless of the fault codes present, their count or status. This methodology reduces technician diagnostic time and return visits by increasing the likelihood of identifying the right fault code(s) from 22% of the time to 90% of the time.
The invention was first introduced into production in 2013. Today, it is in production on 220 engine platforms, on six continents, and in over 100 countries. Used by many Original Equipment Manufacturers (OEMs), the improved uptime that results from this invention, in conjunction with the Immediate Assessment tool, is estimated to be in the millions of cost avoidance annually for a single OEM.
Buechler, Federle, Harinath, Johnson, McDonald, Sarcona, and Zoran developed the Single ModuleTM aftertreatment system that is 60% smaller and 40% lighter than earlier systems. The new design reduced the number of aftertreatment configurations by 94%. Key features of this design include reduced temperature drop (~30%), less frequent regeneration events, improved mixing, incorporation of advanced catalyst technologies, and modularity to replace individual catalysts versus an entire system.
The invention is a global platform used in the U.S., China, India and Europe. Over 1 million units were sold within the first four years, all while achieving cost savings with the new design.
The Julius Perr Innovation Awards Ceremony was held virtually on October 29 and featured Cummins Vice President – Chief Technical Officer Jim Fier, Cummins Vice President – Research & Technology, Wayne Eckerle and other leaders. Special guests also included members of the Perr Family and review committee.
About the awards 
This award was created to honor Dr. Julius Perr, who retired from Cummins in 1997 as Vice President - Fuel Systems. Dr. Perr, who died in 2005, joined Cummins in 1958 after fleeing Communist Hungary. He made Columbus, Indiana (U.S.) home and began a 41-year career as a Cummins engineer and leader. In his lifetime, he was named the inventor or co-inventor of 186 granted patents and remains an inspiration to many in the industry.
Review Committee 
Members of a selection committee, made up of Cummins leaders across all business segments, meet yearly to evaluate patents that have created significant value for Cummins products. In 2021, over 750 patents were reviewed for consideration before selecting the final patent award recipients. Since 2000, only 79 patents have been selected for this prestigious award with each invention adding value to Cummins' brand promise of innovation and dependability.
 
About Cummins Inc.
Cummins Inc., a global power leader, is a corporation of complementary business segments that design, manufacture, distribute and service a broad portfolio of power solutions. The company's products range from diesel, natural gas, electric and hybrid powertrains and powertrain-related components including filtration, aftertreatment, turbochargers, fuel systems, controls systems, air handling systems, automated transmissions, electric power generation systems, batteries, electrified power systems, hydrogen generation and fuel cell products. Headquartered in Columbus, Indiana (U.S.), since its founding in 1919, Cummins employs approximately 57,800 people committed to powering a more prosperous world through three global corporate responsibility priorities critical to healthy communities: education, environment and equality of opportunity. Cummins serves its customers online, through a network of company-owned and independent distributor locations, and through thousands of dealer locations worldwide and earned about $1.8 billion on sales of $19.8 billion in 2020. Learn more at cummins.com.