Winning recognition through innovation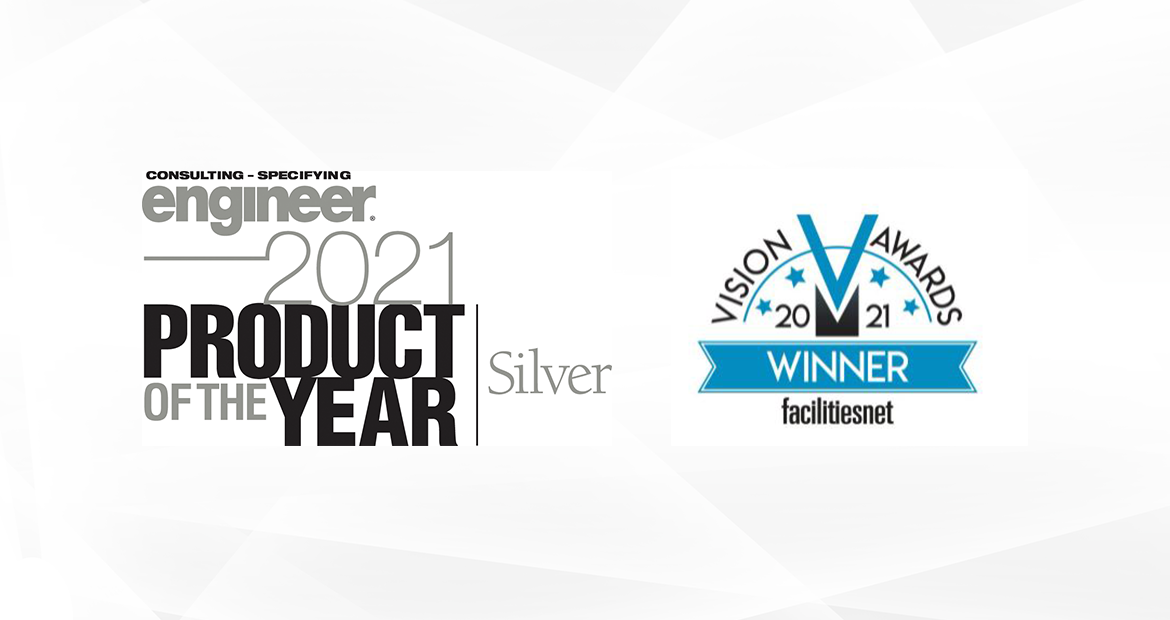 The 2021 winner of the CSE Product of the Year and NFMT FacilitiesNet Vision Award
For over 80 years Cummins Inc. (NYSE: CMI) Power Generation has been redefining reliable power transfer equipment, and in May of 2021 launched a new series of transfer switches to the North America market: the PowerCommand® X-Series Transfer Switches, which have now been recognized with two prestigious industry awards: 
2021 Consulting Specifying Engineers (CSE) Product of the Year Award
2021 NFMT FacilitiesNet Vision Award
The transfer switches have been designed in response to market demands for high performance withstand and closing ratings (WCR), easier selection for over-current protection devices, simplified selective coordination strategies, and the need for smarter and more integrated controls. Most importantly, the X-Series has been tested and certified to the highest and most stringent standard in the industry, UL1008 Standard for Safety Transfer Switch Equipment, reflecting the importance of safety, reliability, and performance which are critical for power systems applications.
At the heart of the X-Series transfer switch design lies the High Endurance Mechanism (HEM) with the Cummins patented blow-on technology. The blow-on technology enables high short-time ratings which have been designed to minimize contact damage during fault conditions. This means the transfer switches have the ability to retain the capacity to carry up to 100% of its rated load, allowing for high survivability in extreme fault conditions, in both magnitude and duration that often blow out or damage other transfer switches. With the high short-time ratings, costly repairs or inconvenient downtime can be minimized. 
The transfer switches are equipped with a state-of-the-art, fully integrated control: the PowerCommand® 80. The control features a 4.3" colored LED backlit LCD display with tactile-feel soft-buttons for easy operation and screen navigation. In addition, the sensing, control algorithm, power quality metering, load management, diagnostics, event logging, and communication are all accessible in this one control without the need for any additional hardware nor complicated setups.
With input from over 1,000 consulting specifying engineers, the PowerCommand® X-Series transfer switches have been engineered for optimized performance and simplified operation, and represent the next generation of power system innovation and design for reliable power transfer between the grid and critical backup power. 
Click here to learn more about this award-winning transfer switch equipment from Cummins Power Generation.
 
About Cummins Inc.
Cummins Inc., a global power leader, is a corporation of complementary business segments that design, manufacture, distribute and service a broad portfolio of power solutions. The company's products range from diesel, natural gas, electric and hybrid powertrains and powertrain-related components including filtration, aftertreatment, turbochargers, fuel systems, controls systems, air handling systems, automated transmissions, electric power generation systems, batteries, electrified power systems, hydrogen generation and fuel cell products. Headquartered in Columbus, Indiana (U.S.), since its founding in 1919, Cummins employs approximately 57,800 people committed to powering a more prosperous world through three global corporate responsibility priorities critical to healthy communities: education, environment and equality of opportunity. Cummins serves its customers online, through a network of company-owned and independent distributor locations, and through thousands of dealer locations worldwide and earned about $1.8 billion on sales of $19.8 billion in 2020. Learn more at cummins.com.