U.S. Army awards Cummins Inc. $87M contract to deliver the Advanced Combat Engine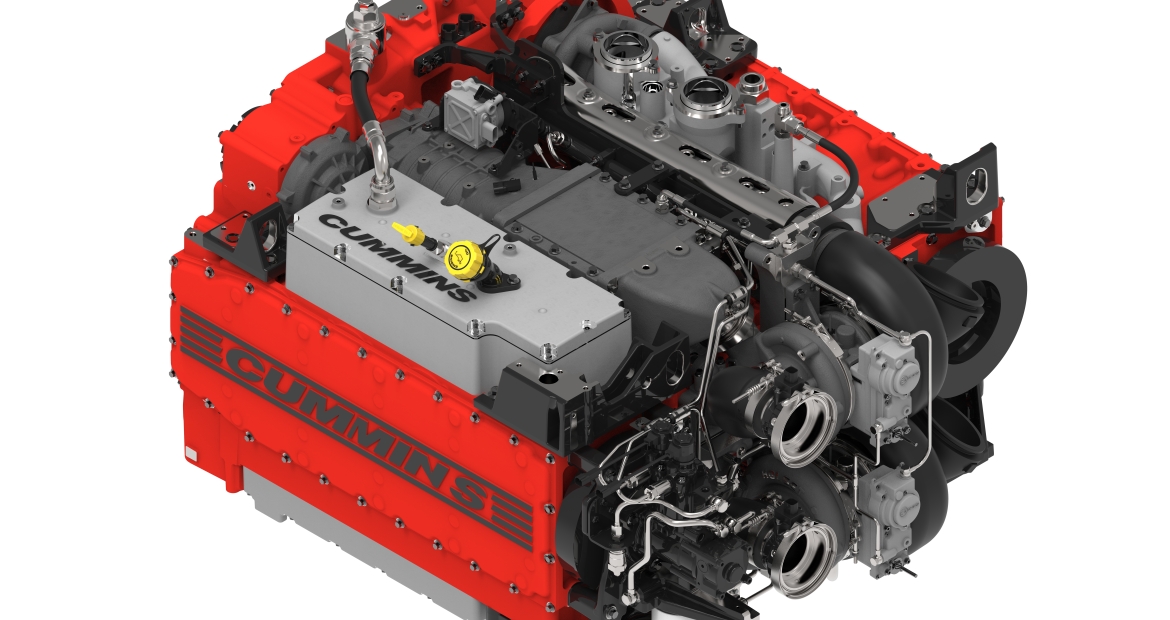 Cummins Inc. (NYSE: CMI), a global power leader, has been awarded an $87M contract by the U.S. Army to complete the development of the Advanced Combat Engine (ACE), a modular and scalable diesel engine solution, capable of hybridization, that uses innovative opposed-piston (OP) technology to provide leap-ahead capabilities in power density and heat rejection not available in the current marketplace. 
The recently awarded Other Transaction Authority (OTA) contract builds upon a competitive multi-year effort from the U.S. Army's Ground Vehicle Systems Center (GVSC) to develop transformational powertrain technology that is power dense, thermally efficient, modular, scalable, and affordable enough to enable the toughest mobility, survivability, and lethality vehicle requirements. Furthermore, the OTA allows for transitioning the new technology into the next generation of vehicle programs ahead of the programs' launch dates. 
ACE's innovative OP technology provides a 50% increase in power density, a 20% reduction in heat rejection, and 13% improved fuel efficiency when compared to today's best in class combat engine. ACE's flexible layout options allow the engine to be configured in 3 cylinder, 4 cylinder, and 6 cylinder arrangements to deliver power ranging from 750 to 1,500 horsepower. ACE can be integrated into hybrid architectures enabling commonality, thereby eliminating the expensive logistical burden of having multiple combat powertrains and facilitating the incorporation of new electrified technologies.
"We are excited to continue our valuable partnership with Cummins on the development of the Advanced Combat Engine (ACE); what's under the hood of the Army Ground Vehicles is also what drives our team's efforts at enhancing capability development," said Alfred Grein, Executive Director for Research & Technology Integration, U.S. Army DEVCOM Ground Vehicle Systems Center. "This project is a key part of our research and development work, and we see ACE as a potential enabler for both traditional and hybrid electric powertrains applicable to current and future combat vehicles."
"ACE offers the U.S. Army rock solid Cummins engine performance coupled with a configurable, flexible architecture to support their complete portfolio of combat vehicles," said Norbert Nusterer, Vice President and President of Cummins Power Systems. "ACE also offers the option to integrate into hybrid architectures and leverages Cummins' expertise from investments already made in the commercial space. We are excited to expand and deepen our longstanding relationship with the U.S. Army and contribute more cutting-edge technologies that support the current and the next generation of combat vehicles."
Cummins engines are in more tracked combat vehicles today than any other brand. As a major supplier of diesel engines and gensets for defense purposes throughout the world, Cummins understands the needs of the U.S. military. In every mission, Cummins-powered equipment has served with distinction, earning the highest commendation for durability, dependability, and performance. Achates Power is the opposed piston technology partner of Cummins for ACE and a recognized expert in opposed-piston engine technology.
"Coupling our opposed-piston technology with Cummins's robust engine design, manufacturing, and new product introduction capabilities allows us to create a high performing and reliable engine for military operations," said Dave Crompton, President and CEO of Achates Power. "Achates Power is pleased to continue to support Cummins as a key technology partner in creating the next generation of engines for combat vehicles." 
For more information on the Cummins Advanced Combat Engine, please visit www.cummins.com/defense.
About Cummins Inc.
Cummins Inc., a global power technology leader, is a corporation of complementary business segments that design, manufacture, distribute and service a broad portfolio of power solutions. The company's products range from internal combustion, electric and hybrid integrated power solutions to components including filtration, aftertreatment, turbochargers, fuel systems, controls systems, air handling systems, automated transmissions, electric power generation systems, microgrid controls, batteries, electrolyzers and fuel cell products. Headquartered in Columbus, Indiana (U.S.), since its founding in 1919, Cummins employs approximately 73,600 people committed to powering a more prosperous world through three global corporate responsibility priorities critical to healthy communities: education, environment and equality of opportunity. Cummins serves its customers online, through a network of company-owned and independent distributor locations, and through thousands of dealer locations worldwide and earned about $2.2 billion on sales of $28.1 billion in 2022.