U.K. Government grants funding to Cummins-led consortium that will accelerate the development of air handling technologies for hybrid and fuel cell powertrains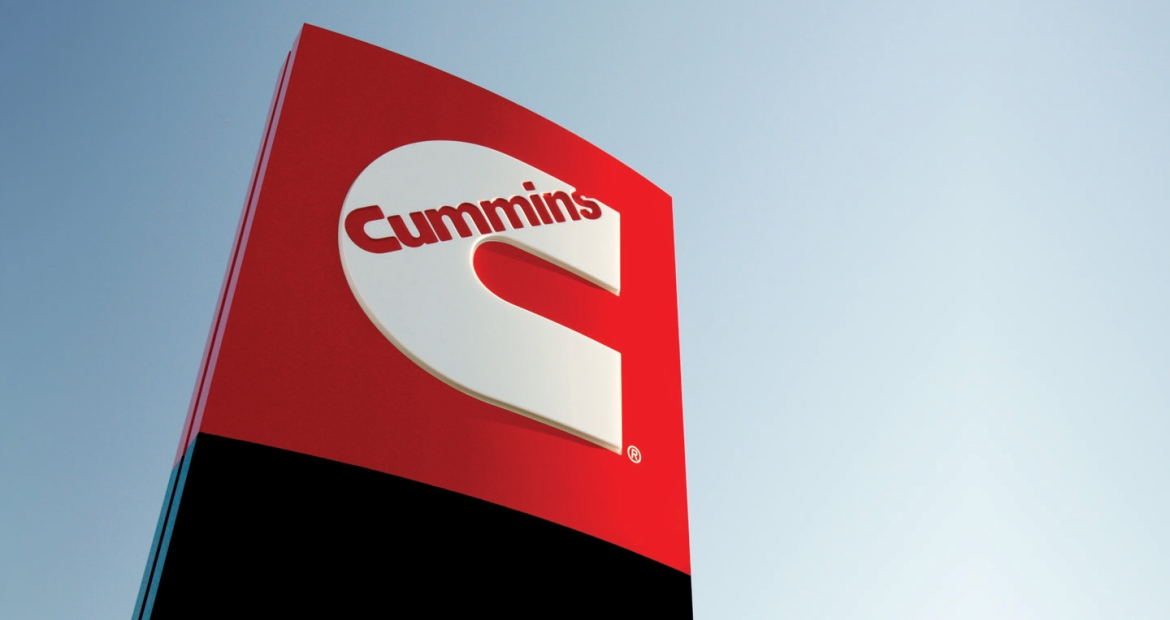 Cummins Inc. (NYSE: CMI), the lead organization of a consortium focused on decarbonizing heavy-duty powertrains, announced today that the Government funded project TRIDENT will accelerate British development of air handling technologies by three years. The funding allows Cummins and its partners to allocate additional engineers and resources to develop new air handling technologies for hybrid and fuel cell powertrains. 
Aligned with U.K. Government ambitions, the collaborative project led by Cummins, seeks to reduce CO2 emissions and improve air quality by building a U.K. supply chain for the next generation of heavy-duty turbochargers.
Announced as a recipient of funding from the Advanced Propulsion Centre in June last year, as part of the latest round of Government and industry funding for low-carbon emissions research, the announcement comes as the U.K. starts counting down towards the UN Climate Change Conference of the Parties (COP26), held in Glasgow later this year with more than 200 world leaders due to discuss climate action. 
Cummins, a leading supplier of turbocharger technology for more than 60 years with rich company heritage derived from the Holset brand, is well-positioned to lead the consortium with partners University of Bath, Holtex Ltd and Aeristech. Brett Fathauer, Executive Director – Research & Engineering for Cummins Turbo Technologies said, "The funding that Cummins and our partners received from the Advanced Propulsion Centre is critical to helping us deliver CO2 and fuel consumption improvements across a variety of power solutions." 
"Additionally, we expect to accelerate our development of air handling technologies for hybrid and fuel cell powertrains by three years, as we continue our focus on developing and offering technologies that are better for our customers, the environment and our communities." 
The TRIDENT project supports the U.K.'s long-term capabilities to reduce CO2 and improve air quality for future generations, a clear ambition which is a focus for all levels of Government. This was once again highlighted at the recent G7 Summit in Cornwall where world leaders stood by the ongoing global commitment to halve global emissions by 2030 and reach net-zero carbon emissions by 2050.
While immediate purchases of on-highway zero-emission vehicles remain focused on cars and buses, investment in long-term research and development is critical to meeting the demands of heavy-duty applications and aligning with zero-emission targets.
Duncan Kerr, CEO of Aeristech, said: "Working with Cummins in a partnership of this caliber is an outstanding opportunity to use our electric motor technologies in next-generation powertrains for hydrogen-fuel cell powered vehicles. Our technologies deliver the high performance and efficiency needed to increase the power output of the fuel cell by forcing air into the fuel cell engine using an electrically driven turbocharger. These hydrogen fuel cell systems are zero emission and we're delighted to be working with Cummins to jointly develop new green technology solutions."
Building on extensive cutting-edge developments in every major component and subsystem across the mechanical and e-machines domains, Cummins and the consortium partners aim to create a game-changing energy recovery platform which delivers CO2 and fuel consumption improvements across a variety of sustainable power solutions, understanding that electric alone may not be suitable for some applications.
About Aeristech
Aeristech's unique and patented technologies deliver high speed electric motors that are smaller, lighter and accelerate faster than competitor's units, with all the R&D undertaken in the U.K. at its site in Warwickshire. This resulting high performance and efficiency means Aeristech's motor technologies can play a significant role in powering heavy-duty eturbochargers for use in hydrogen fuel cells providing innovative zero carbon transportation solutions.
About Cummins Inc.
Cummins Inc., a global power leader, is a corporation of complementary business segments that design, manufacture, distribute and service a broad portfolio of power solutions. The company's products range from diesel, natural gas, electric and hybrid powertrains and powertrain-related components including filtration, aftertreatment, turbochargers, fuel systems, controls systems, air handling systems, automated transmissions, electric power generation systems, batteries, electrified power systems, hydrogen generation and fuel cell products. Headquartered in Columbus, Indiana (U.S.), since its founding in 1919, Cummins employs approximately 57,800 people committed to powering a more prosperous world through three global corporate responsibility priorities critical to healthy communities: education, environment and equality of opportunity. Cummins serves its customers online, through a network of company-owned and independent distributor locations, and through thousands of dealer locations worldwide and earned about $1.8 billion on sales of $19.8 billion in 2020. Learn more at cummins.com.