Cummins improves gas compression offerings with GTA855GCE and G855GCE launch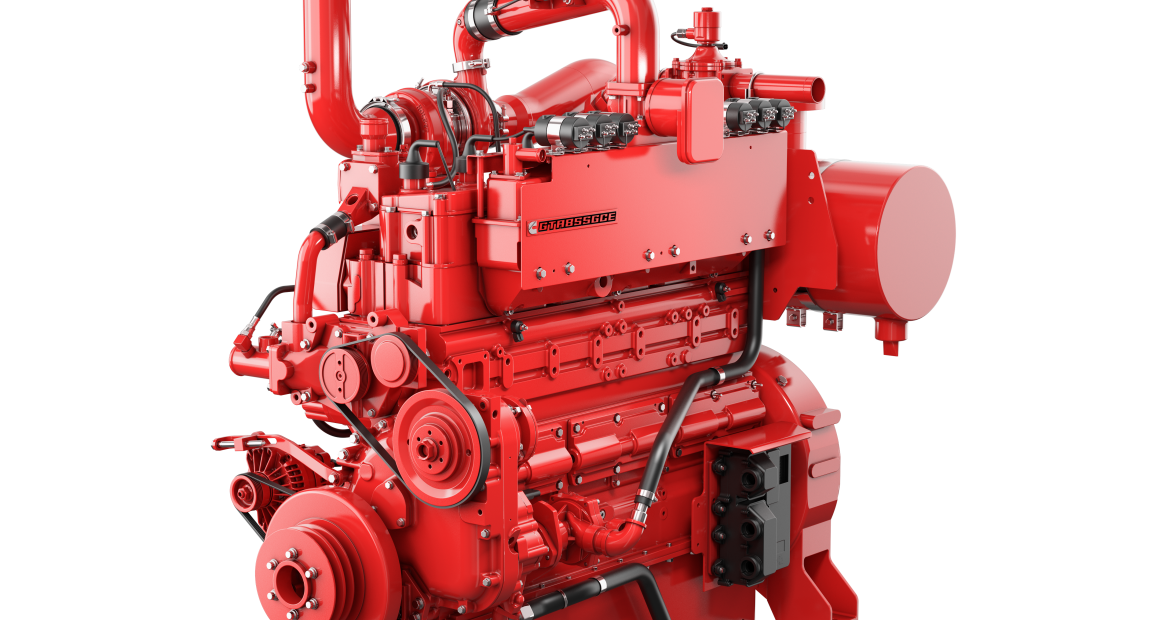 Cummins announces Murphy Engine Integrated Control System™ (EICS) availability for GTA855GCE and G855GCE gas compression engines, providing significant operational improvements and a power upgrade for the GTA855GCE
Cummins Inc. (NYSE: CMI), a global power leader, has announced availability of the GTA855GCE and G855GCE engines for gas compression applications.
These two industry-established, high-performance natural gas engines just became more efficient with new Murphy control systems, including simplified set-up processes and extensive diagnostics. Available with a range up to 286 (213-kW) at 1800 rpm, the GTA855GCE experiences more than a 10% power increase with the new integration. Both engines are backed by world-class support to keep maintenance costs minimal and uptime maximized. 
"In an energy industry where uptime and reliability are invaluable, the GTA855GCE and G855GCE engines with EICS integrations give customers improved start-up and operational experiences," said Patricio Escobar, Cummins Segment Director – Oil and Gas Market.  "The engines also lean on proven engine capability and a world class service network."
 
Power and performance are improved over prior models with factory integration of the Murphy Engine Integrated Control System™ (EICS), which combines ignition, air/fuel ratio controller and speed-governing functions in a single Engine Control Module (ECM). The EICS capacitive discharge ignition system features smart-coil technology for ultra-reliable spark delivery, individual cylinder diagnostics and knock sensing capabilities.
The total integration of proven components along with innovative controls technology has produced an engine capable of upstream compression with unsurpassed reliability, durability and efficiency, keeping gas flowing with an absolute minimum of maintenance costs. 
World-Class Features
In addition to the EICS engine control system, the GTA855GCE and G855GCE optimizes intake air and exhaust flow with optimized, high-temperature valves, valve seat inserts, and guides used in rich burn three-way catalyst applications. Both engines can handle a wide range of fuel compositions with minimal adjustments. The lubrication system includes a high-capacity oil pan with combination full-flow and bypass oil filters for extended drain intervals and reduced maintenance costs. Cooling for these engines is provided by a two-pump, two-loop system with separate aftercooler and jacket water cooling circuits to lower intake manifold temperatures and increase output. Coolant filters help eliminate any potential for corrosion. Air/fuel control is managed by a direct-acting regulator assembly, while speed controls use electronic governors to stabilize the rpm. An optional input allows customers to monitor and control suction or discharge pressure. Additional details about Cummins GTA855GCE and G855GCE can be found on cummins.com.
 
###
About Cummins Inc.
Cummins Inc., a global power leader, is a corporation of complementary business segments that design, manufacture, distribute and service a broad portfolio of power solutions. The company's products range from diesel, natural gas, electric and hybrid powertrains and powertrain-related components including filtration, aftertreatment, turbochargers, fuel systems, controls systems, air handling systems, automated transmissions, electric power generation systems, batteries, electrified power systems, hydrogen generation and fuel cell products. Headquartered in Columbus, Indiana (U.S.), since its founding in 1919, Cummins employs approximately 57,800 people committed to powering a more prosperous world through three global corporate responsibility priorities critical to healthy communities: education, environment and equality of opportunity. Cummins serves its customers online, through a network of company-owned and independent distributor locations, and through thousands of dealer locations worldwide and earned about $1.8 billion on sales of $19.8 billion in 2020. Learn more at cummins.com.