Cummins develops dual-dosing system for the new Scania V8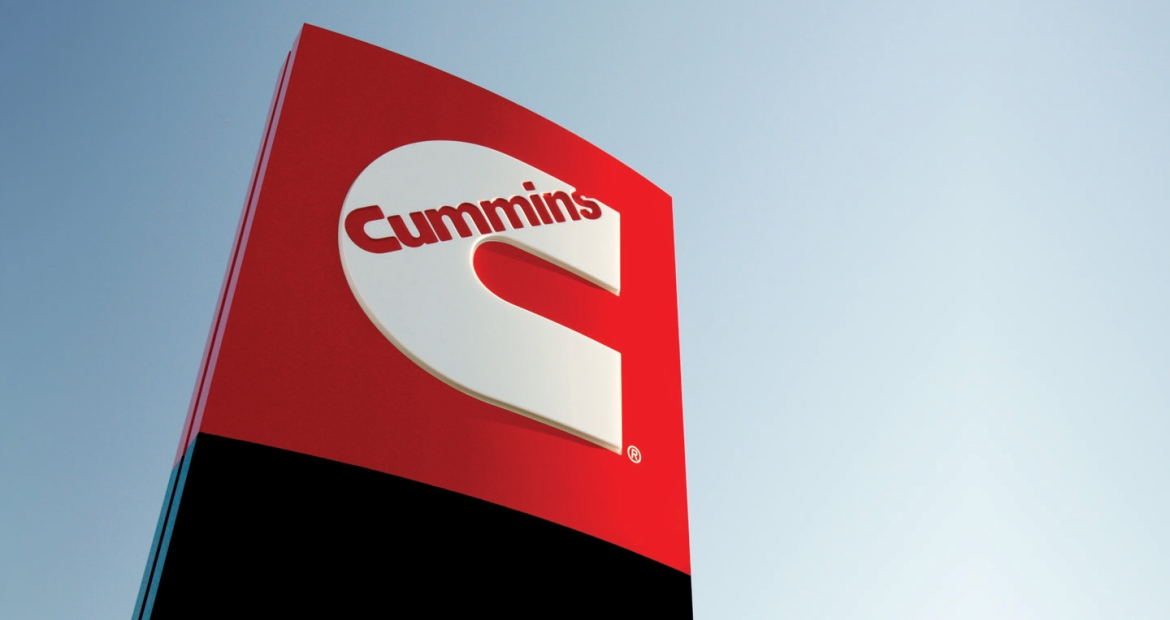 New Emissions Control Technology looks ahead to ultra-low NOx capability
Cummins has successfully introduced an innovative Dual-Dosing urea injection system for the new Scania V8 range, contributing to enhanced emissions control and improved fuel-efficiency for the Euro VI truck engine rated up to 770 hp (566 kW) output. The new Dual-Dosing system for the upgraded Euro VI Scania V8 is supplied from the Cummins Emission Solutions (CES) facility located in Marktheidenfeld, Germany.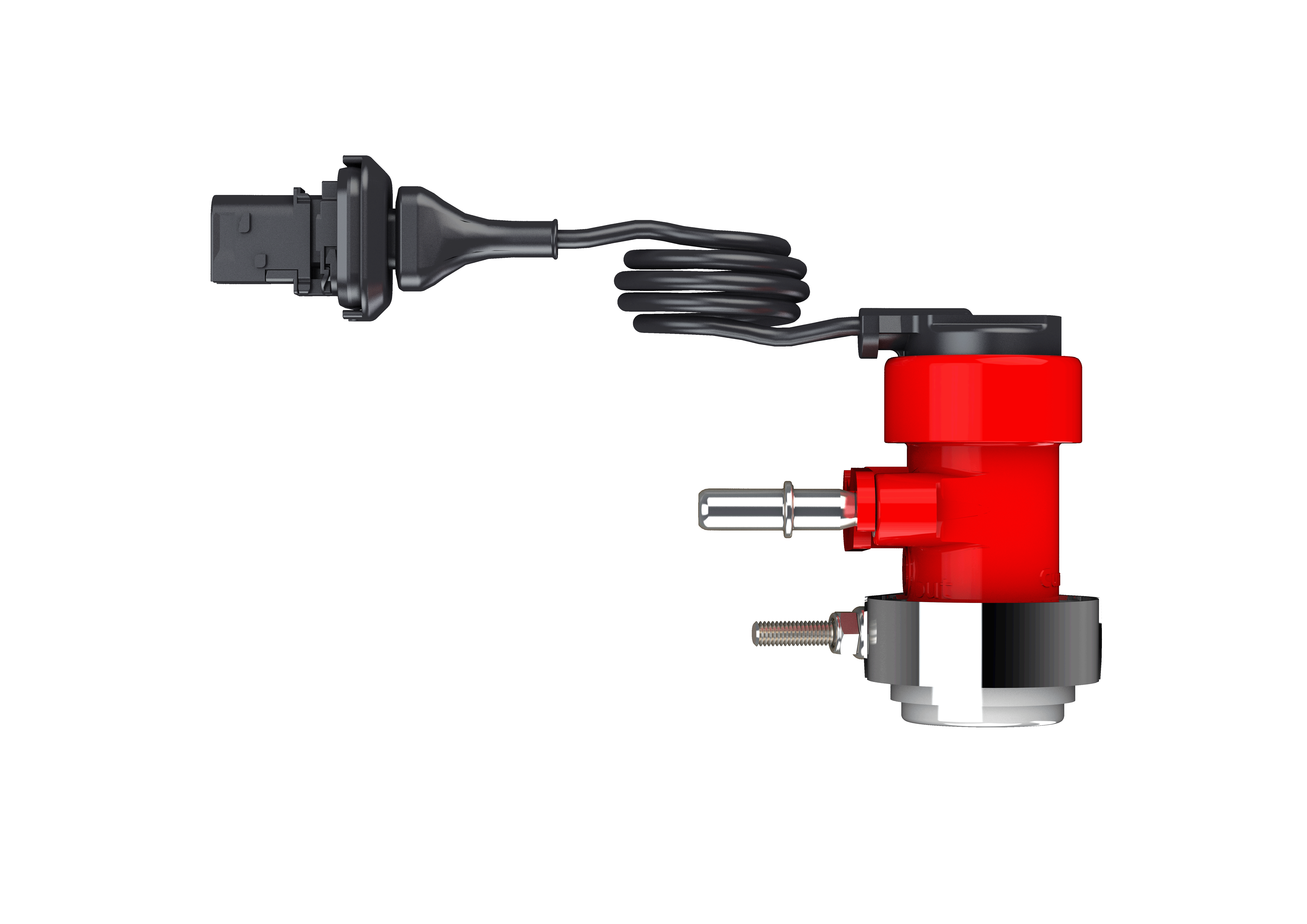 The next generation Cummins system is the first to introduce Dual-Dosing architecture to the truck industry, introducing an innovative approach to exhaust aftertreatment control that can contribute to reducing Nitrogen Oxides (NOx) emissions, as well as helping to reduce CO2 levels. 
The Dual-Dosing system applies two streams of urea, known as AdBlue or Diesel Exhaust Fluid (DEF), into the exhaust stream of a Selective Catalytic Reduction (SCR) system to convert emissions into harmless vapourvapor. The system is able to increase the effectiveness of NOx conversion during the low levels of heat at engine start-up and low-load running, with an additional benefit of enabling the engine combustion formula to reduce fuel consumption.
"I am excited that Scania and Cummins are pioneering this technology in the truck space. Cummins is a long term supplier of high precision urea dosing systems to Scania, and we were able to leverage our long-standing collaboration to introduce this innovative Dual-Dosing solution for their upgraded V8 product," said Robert Cochanski Rodriguez, General Manager - Cummins Emission Solutions in Europe, Middle East and Africa.
"It has taken thousands of hours of research and development, but I am delighted to say that the new system meets very demanding cold start conditions and operates robustly against harsh vibrations, achieving this while maintaining peak performance across a wider temperature range than previous systems," added Cochanski Rodriguez. 
Now commercially available, the new Dual-Dosing system has a modular design adaptable to a wide range of engine displacements and SCR aftertreatment configurations. With both Dosers acting as a single, fully synchronized system, this ensures the amount of urea injected (AdBlue or Diesel Exhaust Fluid) is equivalent to that of today's Single-Dosing systems. The system is ideally designed for both low-flow and high-flow SCR systems, with the capability of meeting dosing rates up to 16 kg/hr. 
Meeting the Emissions Challenge
The new Cummins Dual-Dosing urea injection system brings a new approach to resolve the NOx emissions control challenge resulting from low temperatures within the aftertreatment exhaust flow. During cold cycle operations, the SCR-DPF aftertreatment becomes far less effective in reducing emissions as the reduced heat level adversely impacts the catalytic chemistry. This typically occurs under cold start conditions, low driving speeds, engine idling and with low ambient temperatures, representing a significant obstacle to meet extremely low emissions levels.
The Dual-Dosing design helps to reduce emissions spikes during cold cycle conditions by close-coupling the first Doser at the turbocharger outlet. This utilizes higher temperatures present as the exhaust stream exits the engine and enables the injected urea stream to maximize the emissions reduction. The second Doser is located at the aftertreatment unit and operates when additional NOx reduction is required. 
The new Dual-Dosing system is the latest addition to Cummins' broad technology portfolio of advanced componentry bringing the "Power of Choice" to engine manufacturers. Dual-Dosing, when combined with other next generation systems such as turbocharging, fuel injection, electronic management and aftertreatment can enhance the ability of diesel engines to meet more stringent emission goals.
Lowering Fuel Consumption
The Dual-Dosing system also brings a further benefit by enabling the engine combustion formula to reduce fuel consumption, as the need to generate excessive engine heat for the urea stream blending is eliminated. Depending on engine architecture and driving factors, this could improve fuel-efficiency by 2 to 3 percent. This savings will play a significant contribution in helping trucks to reduce their carbon footprint and more easily meet the upcoming Greenhouse Gas (GHG) regulations.  
"The success of the Dual-Dosing project for Scania shows the dedication of Cummins to support our customers by developing future proof solutions. We are committed to helping the truck and bus industry to meet tomorrow's emissions standards today with innovative, flexible and integrated component technology for all our markets," commented Cochanski Rodriguez.
About Cummins Emission Solutions
Cummins Emission Solutions is a leading global aftertreatment and engineered-component supplier. It leverages its technical understanding of aftertreatment systems to offer the right technology and support to meet constantly evolving emissions standards for on-and off-highway markets, committing millions of dollars every year on R&D to stay in front of these constantly evolving industries.
About Cummins Inc.
Cummins Inc., a global power leader, is a corporation of complementary business segments that design, manufacture, distribute and service a broad portfolio of power solutions. The company's products range from diesel, natural gas, electric and hybrid powertrains and powertrain-related components including filtration, aftertreatment, turbochargers, fuel systems, controls systems, air handling systems, automated transmissions, electric power generation systems, batteries, electrified power systems, hydrogen generation and fuel cell products. Headquartered in Columbus, Indiana (U.S.), since its founding in 1919, Cummins employs approximately 57,800 people committed to powering a more prosperous world through three global corporate responsibility priorities critical to healthy communities: education, environment and equality of opportunity. Cummins serves its customers online, through a network of company-owned and independent distributor locations, and through thousands of dealer locations worldwide and earned about $1.8 billion on sales of $19.8 billion in 2020. Learn more at cummins.com.