Cummins invests in the future of 12 Black female entrepreneurs through grant program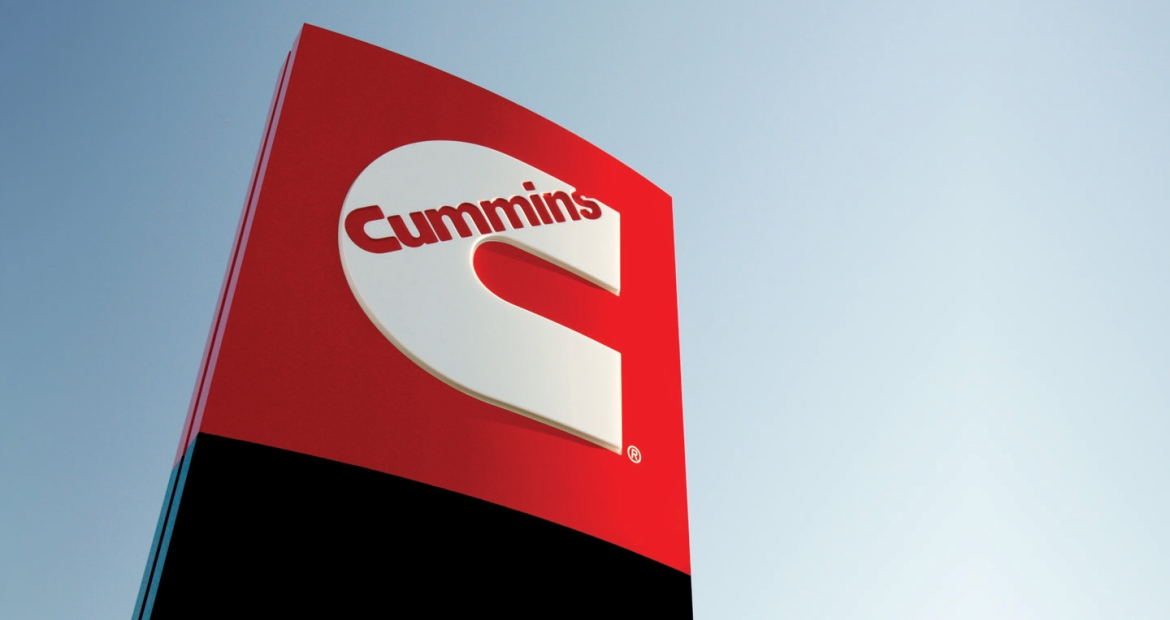 Columbus, Ind. - Cummins Inc. (NYSE: CMI) and the Women's Business Enterprise National Council (WBENC) are proud to announce the recipients of the inaugural WBENC Cummins Grant for Black Student Female business owners. The new grant initiative demonstrates Cummins' commitment to future owners by providing 12 student entrepreneurs with up to $6,000 in funding to invest in their businesses.
 
"Cummins was built on excellence, diversity and inclusion," said Helena Hutton, Cummins Diversity Procurement Director. "In fact, they are a couple of the company's core values and describes this program. Cummins has consistently advocated for more equitable and inclusive communities, and sees our partnership with WBENC as an effort to provide Black female entrepreneurs access to capital; a segment of our population often overlooked." 
Black women are starting businesses faster than any other segment; in 2019, 1,625 new businesses were started by women of color every single day. Despite this, these businesses experience greater difficulties in securing access to capital and receiving funding to grow their businesses. The COVID-19 pandemic has only heightened the urgency of the situation, with minority-owned businesses among the most negatively impacted. 
To continue to invest in the communities where Cummins employees and stakeholders operate, Cummins partnered with WBENC to launch this important program. "Key elements of the program involve connecting Black experienced woman business owners and executives with Black college entrepreneurs and companies driving change for a healthy planet," added Hutton. The 12 selected grantees are inspiring young leaders and innovators focused on tackling some of society's most difficult challenges with responsible products, services, and solutions appealing to individual consumers and corporations.
Meet the 2020 WBENC Cummins Grant for Black Student Female Entrepreneurs Grantees
Zoleka Mosiah: FogOnyx
Zoleka Mosiah is a senior engineering and data sciences double major at Smith College (U.S.) and co-founder of FogOnyx. FogOnyx creates hydroponic fertigation systems that support fast, organic seedling growth for vegetable farmers.
Dia Davis: DelivHer FemCare
Dia Davis is a senior at Georgia State University (U.S.) where she is completing a dual bachelor's degree in business economics and managerial science. She is the COO of DelivHer FemCare, a company that provides a whole women solution through a period subscription service coupled with the invention of the first absorbent menstrual cup. As a young entrepreneur, Davis aspires to change the stigma surrounding menstruation and educate women about greater options that are available to help them manage their monthly cycle.
Leyanis Diaz: MAJOR
Leyanis Diaz is a recent graduate of University College (U.K.) London's MSc in entrepreneurship program and the founder of MAJOR, an online one-stop shop for minority-owned businesses. Part online incubator and development center, MAJOR is on a mission to keep minority-owned businesses from closing their doors through advocacy and thought leadership, data and research, minority business development, and technical assistance and technology development.
Audra Huffmeyer: Fil₂R
Audra A. Huffmeyer is a 5th year doctorate candidate in biology at UCLA (U.S.) and the founder of Fil₂R (pronounced: filter) a sustainable water filtration company. Their first product, the reusable Fil₂R case (patent pending), is an eco-friendly water filter that is compatible with your existing water pitcher.
Diamonique Lundy: SoLo's Food LLC
Diamonique Lundy is a graduate student of nutrition and food science at Montclair State University (U.S.). She founded SoLo's Food, a soul fusion meal prep service that delivers healthy meals at affordable prices. SoLo's Food is a solution to the disproportionate rate of diet related diseases in the Black and brown communities.
Nicole Toole: Conserve Innovations
Nicole Toole is a junior at Georgia State University (U.S.) as well as the confounder of Conserve Innovations, a recycling solutions company that creates clean tech-based waste and recycling solutions for a cleaner and greener planet. The Conserve app uses machine learning to promptly educate and reward users for recycling their waste properly.
Ashley McMichael: The Innovative Academy of Liberal Arts & Sciences
Ashley McMichael recently graduated with her master's degree in physiology and biophysics from Georgetown University (U.S.). She is the founder of the Innovative Academy of Liberal Arts & Sciences (IALAS). IALAS (I-ALAS) utilizes a 2-generation approach to provide STEAM (Science, Technology, Engineering, Arts and Math) education, career training, financial empowerment, and innovative mental health therapies for low-income students and parents that have been geographically and politically isolated from educational and wealth building opportunities. 
Ayodele Aigbe: Hangio
Ayodele Aigbe is a senior electrical engineering major at Texas Tech University (U.S.). She is the founder of Hangio, an innovative closet-organization company optimizing the everyday closet experience through well-designed and well-made products. Hangio's flagship product, The Hangio Hanger, is the first premium bendable hanger that alleviates shoulder bumps, clothes slippage, and collar stretching.
Mac-Jane Crayton: Dream Mentorship
Mac-Jane Crayton is a doctorate student with a focus on nonprofit management at Auburn University (U.S.). She is the founder and Executive Director of Dream Mentorship – a curriculum-based nonprofit organization that provides women with the resources, strategies, and tools they need to pursue their dreams with confidence and clarity, by offering professional development training and personal enrichment courses to women in North America and Sub Saharan Africa. This allows more women to have a competitive advantage in the corporate world.
Jannice Newson: Lillian Augusta
Jannice Newson is a social entrepreneur focused on Black hair care solutions. She is co-founder of Lillian Augusta, a company creating plant-based braiding hair. She has a bachelor's degree in environmental science from the University of Missouri (U.S.) and recently received a master's degree in conservation ecology from the University of Michigan (U.S.). Her hobbies include crocheting, reading, and trying new foods.
Portia Thomas: Vagiome
Portia Thomas (she/her) is currently a medical and doctorate student at Meharry Medical College (U.S.) and a co-founder of Vagiome. Identifying as a Black woman herself, Thomas not only has a passion for vaginal health, but also the disparities experienced by underrepresented minorities in healthcare. The Vagiome platform aims to engage, equip, educate, and empower individuals of all ethnicities and genders to advocate for the vaginal health.  
Tishauna Wilson: Tasckq
Tishauna Wilson is the Founder and CEO of Tasckq, an extremely fast, automated online appointment scheduling B2B SaaS web app. Currently, Wilson is furthering her knowledge in Artificial Intelligence, Deep Learning, Machine Learning, Natural Language Processing, the business behind technology, and startups as a first-year master's student at Virginia Tech (U.S.).
###
About Cummins Inc.
Cummins Inc., a global power leader, is a corporation of complementary business segments that design, manufacture, distribute and service a broad portfolio of power solutions. The company's products range from diesel, natural gas, electric and hybrid powertrains and powertrain-related components including filtration, aftertreatment, turbochargers, fuel systems, controls systems, air handling systems, automated transmissions, electric power generation systems, batteries, electrified power systems, hydrogen generation and fuel cell products. Headquartered in Columbus, Indiana (U.S.), since its founding in 1919, Cummins employs approximately 61,600 people committed to powering a more prosperous world through three global corporate responsibility priorities critical to healthy communities: education, environment and equality of opportunity. Cummins serves its customers online, through a network of company-owned and independent distributor locations, and through thousands of dealer locations worldwide and earned about $2.3 billion on sales of $23.6 billion in 2019. See how Cummins is powering a world that's always on by accessing news releases and more information at https://www.cummins.com/always-on.