Cummins reports First Quarter 2020 results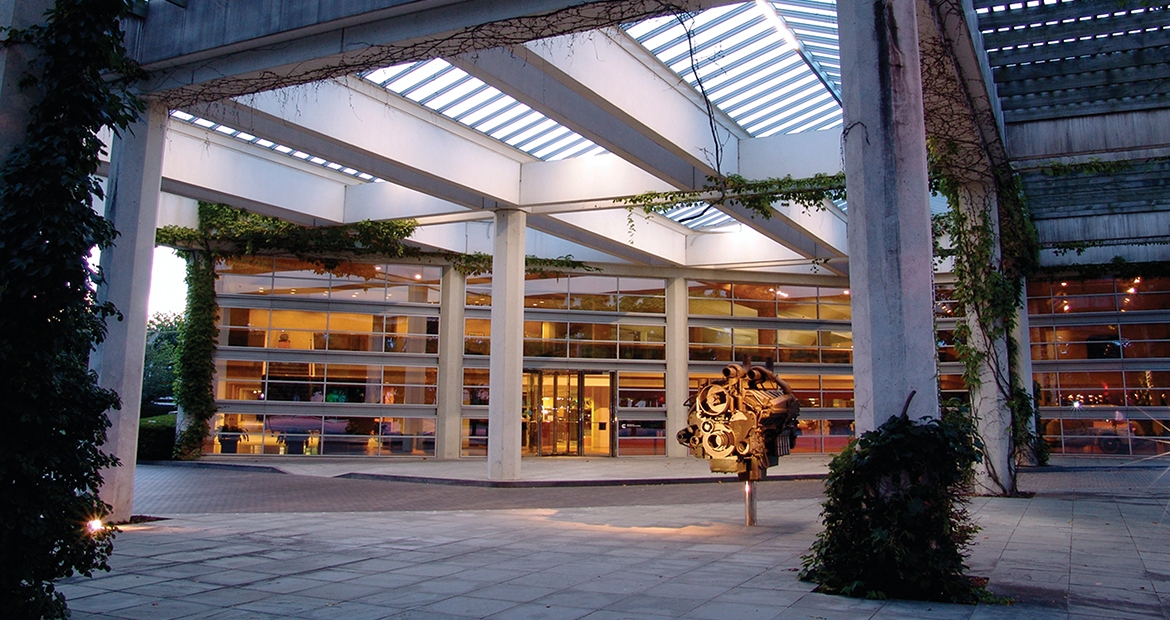 Key Points
First quarter revenue of $5.0 billion; GAAP1 Net Income of $511 million
First quarter EBITDA of $16.9 percent; Diluted EPS of $3.41
Cummins Inc. (NYSE: CMI) today reported results for the first quarter of 2020.
First quarter revenues of $5.0 billion decreased 17 percent from the same quarter in 2019. Lower truck production in North America and weaker demand in global construction, mining, and power generation markets drove the majority of the revenue decrease. Currency negatively impacted revenues by 1 percent primarily due to a stronger US dollar. 
Sales in North America declined by 16 percent while international revenues decreased by 17 percent led by declines in Europe, Asia Pacific, Latin America, India, and China.
Earnings before interest, taxes, depreciation and amortization (EBITDA) in the first quarter were $846 million (16.9 percent of sales), compared to $1.0 billion (17.2 percent of sales) a year ago. First quarter EBITDA included a $37 million benefit to joint venture earnings resulting from recent changes to tax law in India.
Net income attributable to Cummins in the first quarter was $511 million ($3.41 per diluted share) compared to $663 million ($4.20 per diluted share) in 2019. First quarter net income included a benefit of $35 million ($0.23 per diluted share) resulting from recent changes to tax law in India. The tax rate in the first quarter was 19.4 percent.
Cummins Chairman and CEO, Tom Linebarger: 
"We delivered strong profitability in the first quarter, supported by the commitment of our employees to serve our customers and the benefit of cost reduction actions we initiated in the second half of 2019. Amidst the unprecedented COVID-19 pandemic, the health and safety of our employees and the communities in which we operate is our top priority. Our teams are working hard to support the global economy, leveraging our flexibility and strong supplier network to help our customers deliver essential products and support response efforts. Given the significant impact the pandemic will have on demand across our industry in the second quarter and beyond, we are continuing to take actions to reduce cost and boost our already strong liquidity." 
"During our 100-year history, we have encountered several unforeseen crises, and I am confident we will successfully navigate this one as we have done before, to emerge stronger. Cummins enters this period of uncertainty in a position of strength with an experienced leadership team that has led through multiple cycles and a strong balance sheet. Our deep customer and supplier relationships combined with our leading positions in global markets leave us well positioned to deliver strong growth when the global economy recovers."
2020 Outlook:
Due to uncertainty related to the coronavirus pandemic, the company is not providing revenue or profitability guidance for 2020. While customer operations have begun to resume activity, the company does expect a significant impact to its second quarter results due to disruptions across customer and supplier operations and lower end market demand. For now, the company is planning for weak demand levels to persist for some time. In response to these challenges the company recently announced a set of cost reduction actions, including a temporary reduction in salaries. In addition, the company is lowering its targeted capital expenditures by more than 25 percent as compared to 2019 and will continue to closely monitor market conditions and adjust our plans accordingly.
First Quarter 2020 Highlights:
Cummins Foundation Issued Grants to Community Partners Addressing Urgent Childcare, Nutrition and Remote Learning Needs Caused by COVID-19 Crisis.
Announced partnerships with DuPont and 3M to provide critical material for N95 masks and Powered Air Purifying Respirators.
The Human Rights Campaign (HRC) announced that Cummins received a perfect score for a 15th consecutive year in its Corporate Equality Index.
Cummins was named to Ethisphere's list of the World's Most Ethical Companies for a 13th consecutive year. 
View the full earnings release, including Q1 highlights by visiting Cummins' Investor Relations website.
1 Generally Accepted Accounting Principles
Forward-looking disclosure statement
Information provided in this release that is not purely historical are forward-looking statements within the meaning of the Private Securities Litigation Reform Act of 1995, including statements regarding our forecasts, guidance, preliminary results, expectations, hopes, beliefs and intentions on strategies regarding the future. These forward-looking statements include, without limitation, statements relating to our plans and expectations for our revenues and EBITDA. Our actual future results could differ materially from those projected in such forward-looking statements because of a number of factors, including, but not limited to: an extended shutdown or reduction of our operations, substantially reduced sales volumes or supply constraints due to the coronavirus outbreak; any adverse results of our internal review into our emissions certification process and compliance with emissions standards; increased scrutiny from regulatory agencies, as well as unpredictability in the adoption, implementation and enforcement of emissions standards around the world; a sustained slowdown or significant downturn in our markets; product recalls; the development of new technologies that reduce demand for our current products and services; policy changes in international trade; a slowdown in infrastructure development and/or depressed commodity prices; the U.K.'s decision to end its membership in the European Union (EU); lower than expected acceptance of new or existing products or services; supply shortages and supplier financial risk, particularly from any of our single-sourced suppliers; changes in the engine outsourcing practices of significant customers; our plan to reposition our portfolio of product offerings through exploration of strategic acquisitions and divestitures and related uncertainties of entering such transactions; exposure to potential security breaches or other disruptions to our information technology systems and data security; aligning our capacity and production with our demand; challenges or unexpected costs in completing cost reduction actions and restructuring initiatives; a major customer experiencing financial distress; failure to realize expected results from our investment in Eaton Cummins Automated Transmission Technologies joint venture; political, economic and other risks from operations in numerous countries; competitor activity; increasing competition, including increased global competition among our customers in emerging markets; foreign currency exchange rate changes; variability in material and commodity costs;  the actions of, and income from, joint ventures and other investees that we do not directly control; changes in taxation; global legal and ethical compliance costs and risks; product liability claims; increasingly stringent environmental laws and regulations; future bans or limitations on the use of diesel-powered products; the price and availability of energy; the performance of our pension plan assets and volatility of discount rates; labor relations; our sales mix of products; protection and validity of our patent and other intellectual property rights; the outcome of pending and future litigation and governmental proceedings; continued availability of financing, financial instruments and financial resources in the amounts, at the times and on the terms required to support our future business; and other risks detailed from time to time in our SEC filings, including particularly in the Risk Factors section of our 2019 Annual Report on Form 10-K and Quarterly Reports on Form 10-Q.  Shareholders, potential investors and other readers are urged to consider these factors carefully in evaluating the forward-looking statements and are cautioned not to place undue reliance on such forward-looking statements. The forward-looking statements made herein are made only as of the date of this press release and we undertake no obligation to publicly update any forward-looking statements, whether as a result of new information, future events or otherwise. More detailed information about factors that may affect our performance may be found in our filings with the SEC, which are available at http://www.sec.gov or at http://www.cummins.com in the Investor Relations section of our website.
About Cummins Inc.
Cummins Inc., a global power leader, is a corporation of complementary business segments that design, manufacture, distribute and service a broad portfolio of power solutions. The company's products range from diesel, natural gas, electric and hybrid powertrains and powertrain-related components including filtration, aftertreatment, turbochargers, fuel systems, controls systems, air handling systems, automated transmissions, electric power generation systems, batteries, electrified power systems, hydrogen generation and fuel cell products. Headquartered in Columbus, Indiana (U.S.), since its founding in 1919, Cummins employs approximately 61,600 people committed to powering a more prosperous world through three global corporate responsibility priorities critical to healthy communities: education, environment and equality of opportunity. Cummins serves its customers online, through a network of company-owned and independent distributor locations, and through thousands of dealer locations worldwide and earned about $2.3 billion on sales of $23.6 billion in 2019. See how Cummins is powering a world that's always on by accessing news releases and more information at https://www.cummins.com/always-on.