Cummins F Series ready to redefine compact power for mini-coaches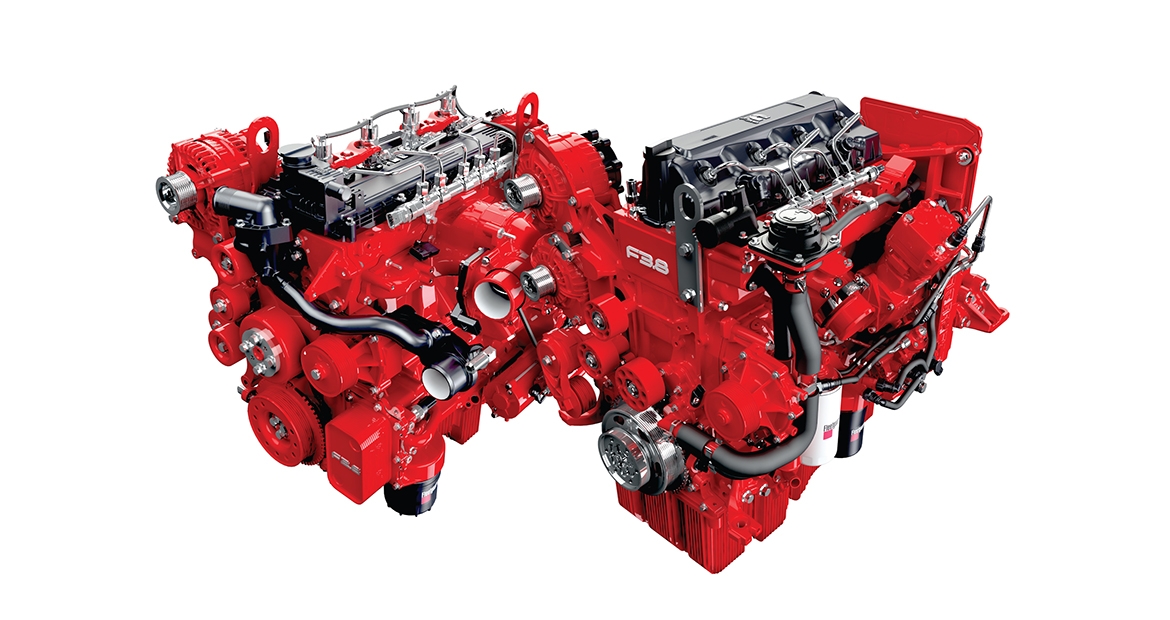 F2.8 & F3.8 Engines Introduced For Euro VI Phase-D With EGR-Free Design
The latest Euro VI Phase-D design evolution of the Cummins 2.8-litre and 3.8-litre F Series engines introduced a new compact power capability for touring, intercity and shuttle mini-coaches at the Busworld Turkey show in Istanbul. With ratings extending from 129 to 188 hp (96-140 kW) and with up to 700 Nm peak torque, the F2.8 and F3.8 are ready to redefine the compact engine class by delivering exceptional levels of on-road performance and improved vehicle sociability. 
 The upgraded F Series comes with significantly more torque, more fuel-efficiency and quieter, more refined operation for 5 to 8-metre length light passenger vehicles. While retaining all the high-strength credentials of the proven four-cylinder F base platform used worldwide, the Euro VI engines also feature premium technology including smart electronic management, telematics ready capability and an integral Stop/Start system to eliminate almost all engine idling. 
A cleaner, more efficient combustion formula combined with the Single ModuleTM exhaust aftertreatment enable the F Series engines to meet stringent Euro VI Phase-D regulations without the need for an exhaust gas recirculation (EGR) system on the engine. As a result, cooling demands are lower, architecture is simpler, and the engine is able to realize its full power potential with relaxed ease.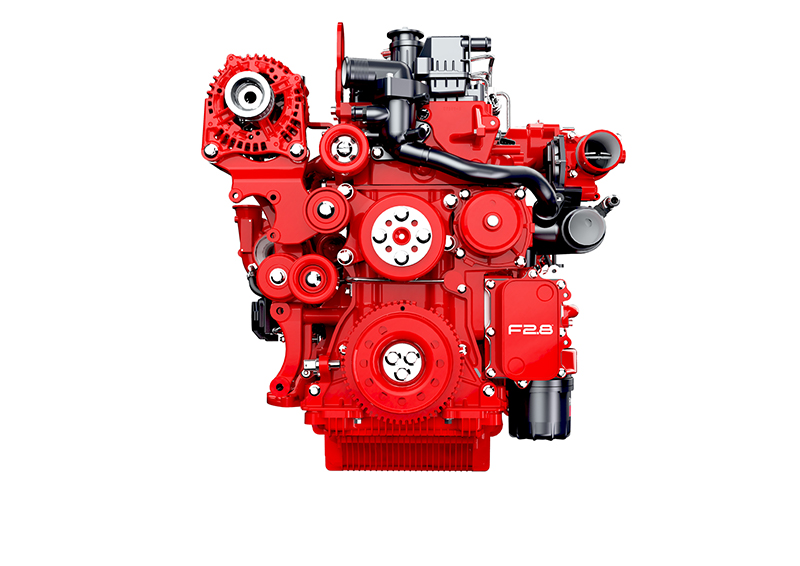 "The F Series engines arrive at an opportune time for the Turkish market, as we see an increasing demand for higher performance, cleaner and quieter engines to align with premium mini-coach and shuttle vehicles for small group tourism and transport," said Cenk Yavuz, Cummins Manager – On-highway Business, Turkey.
"The F2.8 and F3.8 are a smaller, but stronger power solution as they come with the inherent robustness associated with the larger Cummins B Series engine. Commonality also extends to a state-of-the-art high-pressure common rail fuel system, providing smoother and more rapid engine response to increasing engine load demands. Smarter electronics also means that engine diagnostics and trip data can be quickly accessed with Cummins digital service tools," added Yavuz.
The two F Series engines offer an ideal step-up in displacement and performance options to cover a wider range of coach applications and duty cycles. The F2.8 extends from 129 to 174 hp (96-130 kW) with peak torque up to 450 Nm, while the F3.8 covers a 141 to 188 hp (105-140 kW) range with a peak torque of 700 Nm. The engine duo come with space efficient packaging and an engine management system that seamlessly integrates with the vehicle controls and powertrain.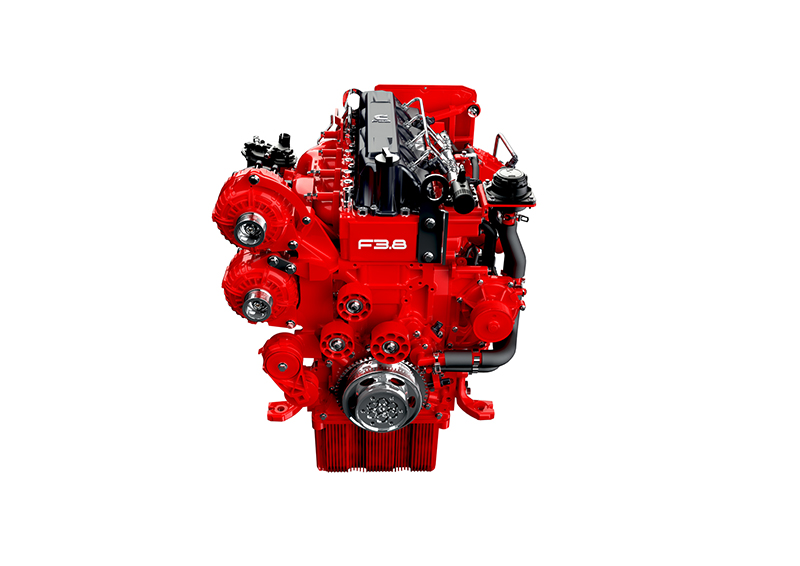 Constant Torque 
The F Series engines provide a rapid torque rise from low rpm engine speed up to peak torque and then maintain that right across the key operating range. For the vehicle driveline this access to constant peak torque results in far less gear change shifts and instant engine response to vehicle demands during acceleration, gradient climbing or with full passenger loading. On the road, the impressive torque profile enables the F engines to perform as if they were higher displacement engines.
More Compact Aftertreatment 
The integration of Cummins Single ModuleTM aftertreatment system with the F Series addresses the need for a more compact, simplified solution for exhaust emissions control. The smaller packaging of the Single Module is achieved with a higher conversion efficiency for Nitrogen Oxide (NOx) emissions and ultra-clean filtration removing over 99 percent of Particulate Matter (PM) emissions. Sensors and precision controls ensure that optimal thermal and pressure conditions are maintained under all conditions.
Higher Strength 
The high strength cast-iron block of the F Series is a sculpted design allowing unnecessary weight to be removed while retaining maximum rigidity. The use of composite material for the valve cover and oil pan brings a further weight reduction. The piston and cylinder assembly minimizes friction losses and provides more effective heat control, helping to improve fuel efficiency and durability. 
The engine is protected with oil and fuel filters featuring Cummins unique NanoNet® fully synthetic media to capture and retain particles much more effectively than standard filters. 
Crankcase oil drips and aerosol emissions are eliminated with EnviroguardTM crankcase ventilation filter system, designed to last the life of the engine and requires no maintenance.
Efficient Air Handling 
The high-efficiency Cummins wastegate turbocharger utilized on the F2.8 and F3.8 work in conjunction with air throttle valves in a closed loop system to precisely manage the engine air flow. Additionally, the 174 hp (130 kW) rated F2.8 features a variable geometry turbocharger with throttle valve to deliver more horsepower faster, suited to the higher road speed of van-chassis based vehicles.
The air-handling system also brings the benefit of more powerful exhaust braking, reducing service brake wear and improving vehicle safety. Additionally, the IntebrakeTM  brake option for the F3.8 offers a compression braking capability of up to 113 hp (84 kW).
About Cummins Inc.
Cummins Inc., a global power technology leader, is a corporation of complementary business segments that design, manufacture, distribute and service a broad portfolio of power solutions. The company's products range from internal combustion, electric and hybrid integrated power solutions and components including filtration, aftertreatment, turbochargers, fuel systems, controls systems, air handling systems, automated transmissions, electric power generation systems, microgrid controls, batteries, electrolyzers and fuel cell products. Headquartered in Columbus, Indiana (U.S.), since its founding in 1919, Cummins employs approximately 59,900 people committed to powering a more prosperous world through three global corporate responsibility priorities critical to healthy communities: education, environment and equality of opportunity. Cummins serves its customers online, through a network of company-owned and independent distributor locations, and through thousands of dealer locations worldwide and earned about $2.1 billion on sales of $24 billion in 2021.