Cummins scales up the gas power game with the new C25G natural gas generator series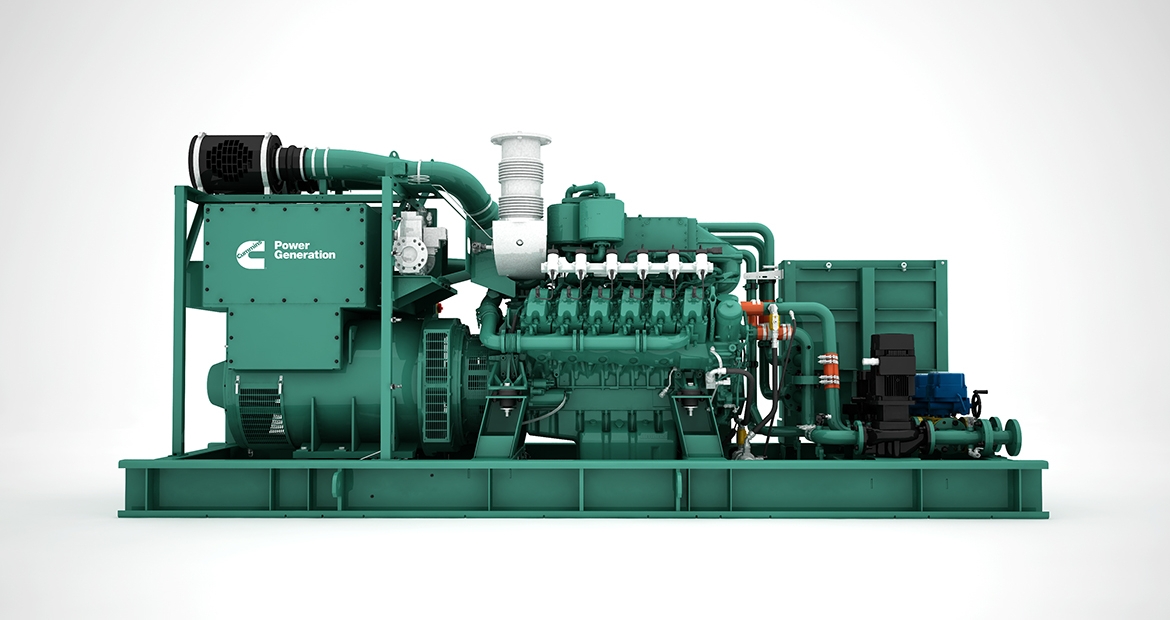 Cummins Inc. (NYSE: CMI) introduced its latest gas product innovation, the C25G gas generator series, to the global power generation markets during the 2020 Middle East Energy (MEE) show.
The C25G series is engineered to deliver superior fuel efficiency with a power density of 500kW (50Hz) and 580kW (60Hz) from a 25L Liebherr G9512 engine, while providing reduced maintenance costs per kWh. Together with interconnectivity across the Cummins gas product range and the vast support network, the C25G has been designed to support any gas power need.
"The new cooperation with Liebherr will enable us to not only serve the market with gensets and offer start-up, commissioning, preventive and corrective maintenance, but also handling of warranty based on the extended Cummins service network world-wide", said Chris Downs, Cummins Energy Management Marketing Leader.
This new series offers a total package of gas generator capabilities for combined heat and power (CHP/CCHP), demand side management and alternative fuel applications, while being suitable for a diverse set of industries ranging from hospitals and manufacturing to commercial building and utilities requiring continuous operation whether it is grid parallel or island mode.
"Following the launch of the HSK78G gas generator series, Cummins is now extending its portfolio with the addition of the C25G gas series, offering a wider range of integrated solutions to better serve the needs of our customers across key power nodes" said Downs.
The C25G models comply with all global emissions regulations while delivering a high electrical efficiency up to 41.6 percent (50Hz) and 40.6 percent (60Hz) on pipeline natural gas down to 71 and 68 methane number (MN) respectively at full power. In addition to its generator capabilities, the innovative control systems fitted to the C25G series provide users with access to advanced monitoring, diagnostics and predictive analytics, maximizing the generators' uptime and reducing maintenance labor costs.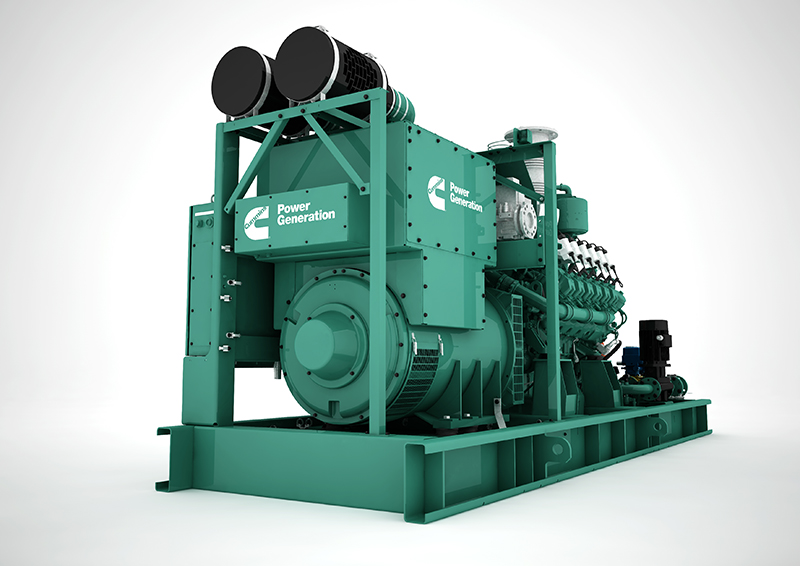 The greater fuel flexibility offered by the C25G series allows users to utilize a wide range of fuels, including pipeline natural gas down to 60 MN and low BTU fuels offering robust uninterruptible power, any time. 
In addition to the fuel flexibility, the C25G series can minimize the environmental impact with its cogeneration capabilities and the NOx emissions offered at as low as 250 MN/Nm3  (0.5g/hp-hr), meeting the global product compliance requirements and certifications. Additional benefits linked with the cogeneration offering involve CO2  recovery to be used for heating, cooling or steam generation, while achieving a superior thermal efficiency of up to 46.2% (50Hz) and 48% (60Hz) on pipeline natural gas. Alongside these advantages, users can benefit from additional financial savings by selling the excess power back to the national grid. 
Similarly, to the HSK78G series the C25G models can also run reliably under extreme conditions. The C25G series can deliver full power performance even in ambient temperatures of up to 41°C for the 50Hz and up to 34°C for the 60z models. 
"Even though the C25G is not the biggest gas generator of our current gas product range, the benefits of this platform are huge. The significant time and labor saving features combined with long service intervals offer a unique gas-powered solution with improved uptime and low cost of ownership," said Downs.
Coupled with the superior reliability and dependability, Cummins offers faster setup due to the pre-installation support and rapid response. Best-in-class aftermarket capabilities are offered through local account managers, who are supported by a global system of service technicians, engineers and parts distribution centers that are on hand to assist at every stage of the process, from site review to testing and commissioning.
This new collaboration between Cummins and Liebherr is one more example of a long-lasting partnership. For more than three decades, Liebherr has been using Cummins turbochargers. Furthermore, many Liebherr machines, such as material handling and earthmoving machines, as well as mobile cranes are equipped with Cummins engines that complement Liebherr's engine portfolio.
To find out more about the C25G gas generator series visit: cummins.tech/C25GLaunch. 
About Cummins Inc.
Cummins Inc., a global power leader, is a corporation of complementary business segments that design, manufacture, distribute and service a broad portfolio of power solutions. The company's products range from diesel, natural gas, electric and hybrid powertrains and powertrain-related components including filtration, aftertreatment, turbochargers, fuel systems, controls systems, air handling systems, automated transmissions, electric power generation systems, batteries, electrified power systems, hydrogen generation and fuel cell products. Headquartered in Columbus, Indiana (U.S.), since its founding in 1919, Cummins employs approximately 61,600 people committed to powering a more prosperous world through three global corporate responsibility priorities critical to healthy communities: education, environment and equality of opportunity. Cummins serves its customers online, through a network of company-owned and independent distributor locations, and through thousands of dealer locations worldwide and earned about $2.3 billion on sales of $23.6 billion in 2019. See how Cummins is powering a world that's always on by accessing news releases and more information at https://www.cummins.com/always-on.