Eskenazi Health Foundation receives grant from the Cummins Foundation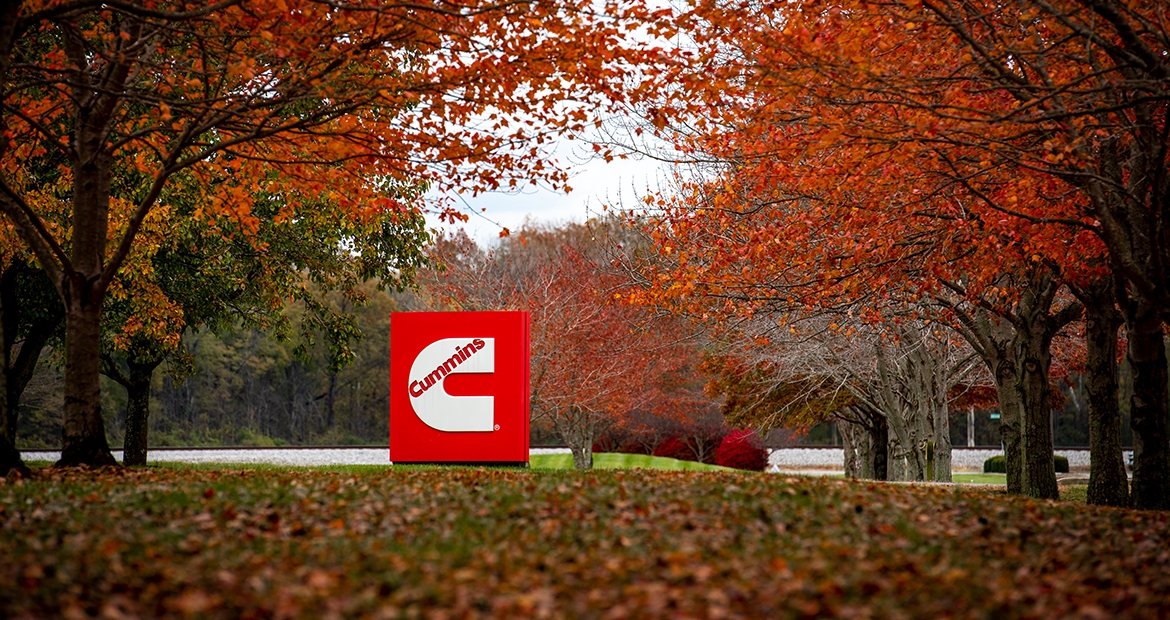 Grant will expand internship program for students with physical disabilities 
The Cummins Foundation has made a grant to Eskenazi Health and Eskenazi Health Foundation to expand the work of the Gregory S. Fehribach Center (GSF Center). The GSF Center provides training and support for meaningful internships for Indiana college and university students with physical disabilities, empowering them to achieve gainful, equitable and sustainable employment.
"The Gregory S. Fehribach Center is dedicated to increasing the number of college graduates with physical disabilities in the workforce and facilitating their full civic and economic inclusion," said Ernest Vargo II, CFRE, president and CEO of the Eskenazi Health Foundation. "Eskenazi Health Foundation is exceedingly grateful to the Cummins Foundation for supporting this important endeavor that is unquestionably changing the lives of many great young people for the better." 
The GSF Center internship program enables students with physical disabilities to build upon academic knowledge through skill development, networking and other professional competencies that translate into increased confidence and stronger resumes, collectively improving their potential in the competitive job market. Interns are compensated with market-based hourly wages and each intern works full-time for eight weeks.  In an effort to reduce the barriers that can often impede the success of an individual with physical disabilities, the program provides wraparound support, including assistive technology, ADA-compliant housing, and transportation. Following the internship, students are then assisted in finding employment with the program's many employer partners. Program staff conduct training with education partners to describe the steps students, their families, and schools need to take to fully prepare students with disabilities for life in and beyond college. 
"We are honored to partner with the Eskenazi Health Foundation and the Gregory S. Fehribach Center in their important work reducing barriers to employment for people with disabilities. At Cummins, diversity and inclusion is a core value. We hope this grant helps both employers and our community attract the best and brightest talent," said Mark A. Smith, CFO at Cummins Inc. and the executive sponsor for its relationship with the GSF Center as well as Cummins' global disability inclusion initiative.
Cummins aims to become an employer of choice for persons with disabilities and to eliminate employment barriers within its communities. 
"Our communities are enriched and strengthened when more people have the opportunity to participate in the most fundamental building blocks of a prosperous society. Meaningful and sustainable employment should be accessible to all, including those with disabilities. The work of the Fehribach Center makes Indianapolis better," said Mary Chandler, Vice President Community Relations and Corporate Responsibility – Cummins Inc. and CEO The Cummins Foundation.
According to the International Labor Organization, an estimated 386 million of the world's working-age people have some kind of disability, leaving immense untapped potential in the global talent pool of people with disabilities.
"The center is dedicated to placing similar expectations and demands on interns that they may expect to see as employees in the workplace," said Gregory S. Fehribach, vice chair of the Health & Hospital Corporation (HHC) of Marion County Board of Trustees and a member of the Eskenazi Health Foundation Board of Directors. "Our mission is to prepare them for every aspect of the working world so they may be self-sufficient, which includes understanding the compensation they earn and how to operate on a budget."
To date, more than 90 percent of former GSF Center interns have obtained employment, enrolled in a graduate program or are continuing their undergraduate coursework, compared to the national employment rate of 19 percent for students with physical disabilities. The program has provided 125 internships since 2013, including 53 in 2019 at local employers such as Eli Lilly and Company, Lumina Foundation, Old National Bank, Pacers Sports and Entertainment, and the State of Indiana.
 
About Eskenazi Health Foundation
Eskenazi Health Foundation was established as a 501(c)(3) in 1985. The Foundation inspires, energizes and promotes a vital, healthy Indianapolis community by providing strategic guidance and philanthropic resources to Eskenazi Health. Charged with helping Eskenazi Health reach its full potential, the Eskenazi Health Foundation funds key health care initiatives and programs through its philanthropic support; educates the community about the impact of philanthropy on the life-changing work of Eskenazi Health and HHC; provides meaningful opportunities for donor engagement; and grows the strategic impact of the Foundation Board. To learn more about the Eskenazi Health Foundation, please visit www.EskenaziHealthFoundation.org.
For 160 years, Eskenazi Health has provided high-quality, cost-effective, patient-centered health care to the residents of Marion County and Central Indiana. Accredited by The Joint Commission, nationally recognized programs include a Level I trauma center, regional burn center, comprehensive senior care program, women's and children's services, teen and adolescent care programs, Eskenazi Health Midtown Community Mental Health, and a network of primary care sites located throughout the neighborhoods of Indianapolis known as Eskenazi Health Center. In partnership with the Regenstrief Institute, Eskenazi Health conducts groundbreaking work that informs health information technology around the globe. Eskenazi Health also serves as the sponsoring hospital for Indianapolis Emergency Medical Services. As the public hospital division of the Health and Hospital Corporation of Marion County (HHC), Eskenazi Health partners with the Indiana University School of Medicine whose physicians provide a comprehensive range of primary and specialty care services. In December 2013, Eskenazi Health moved to its new main campus and opened the brand new Sidney & Lois Eskenazi Hospital. The new modern and efficient facility is Central Indiana's first Leadership in Energy and Environmental Design (LEED®) Gold health care campus and offers unique features like a one-of-a-kind sky farm and extensive art collection. The Eskenazi Health Foundation was the recipient of $40 million gift from Indianapolis couple Sidney and Lois Eskenazi to assist with building the brand new hospital facilities. HHC recognized this generous gift by naming the new hospital and health system in the Eskenazis' honor
 
About Cummins Inc.
Cummins Inc., a global power leader, is a corporation of complementary business segments that design, manufacture, distribute and service a broad portfolio of power solutions. The company's products range from diesel, natural gas, electric and hybrid powertrains and powertrain-related components including filtration, aftertreatment, turbochargers, fuel systems, controls systems, air handling systems, automated transmissions, electric power generation systems, batteries, electrified power systems, hydrogen generation and fuel cell products. Headquartered in Columbus, Indiana (U.S.), since its founding in 1919, Cummins employs approximately 61,600 people committed to powering a more prosperous world through three global corporate responsibility priorities critical to healthy communities: education, environment and equality of opportunity. Cummins serves its customers online, through a network of company-owned and independent distributor locations, and through thousands of dealer locations worldwide and earned about $2.3 billion on sales of $23.6 billion in 2019. See how Cummins is powering a world that's always on by accessing news releases and more information at https://www.cummins.com/always-on.