Cummins announces new school to work program with 916 Career & Tech Center
White Bear Lake, Minnesota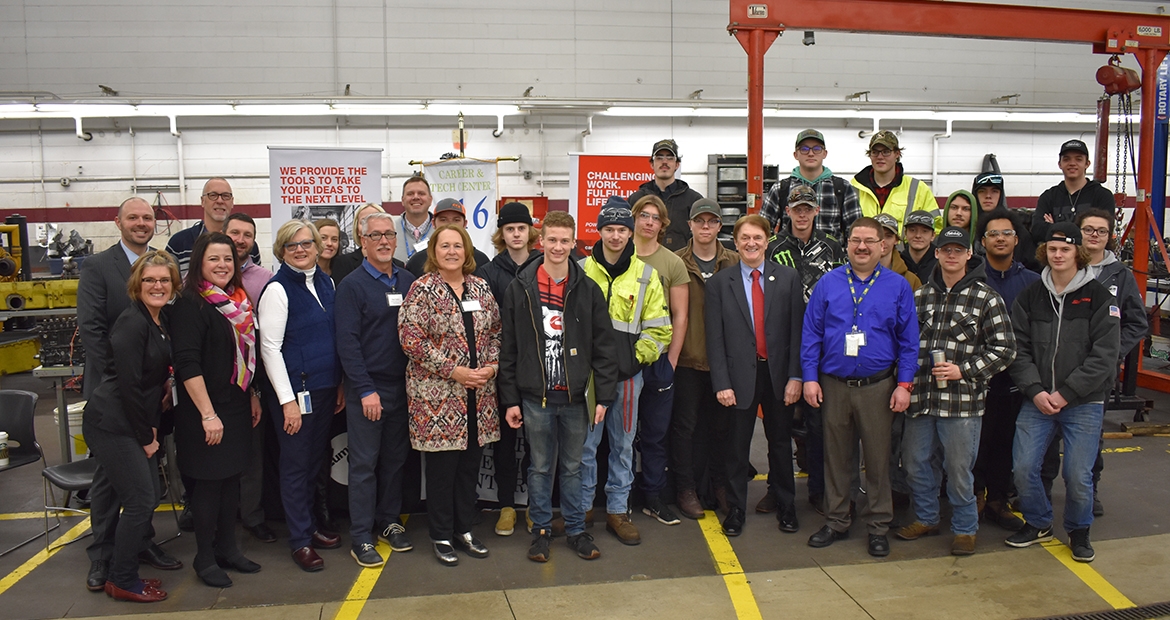 Today, Cummins Inc. (NYSE: CMI) announced a partnership with the Northeast Metro 916 Career and Technical Center, allowing students to participate in the School to Work Program. This work-based learning program is designed to train and give students a head start in securing high-paying jobs in the diesel industry. 
"Cummins is excited to partner with the 916 Career & Tech Center to launch the School to Work Program," said John Haine, Cummins General Manager, White Bear Lake Branch. "Over the next decade there will be a significant need for people who are skilled in the maintenance and repair of high-tech engines and equipment, and this relationship allows us to introduce, educate and provide high school students with the real-world skills that are required to give them a competitive advantage for these high-paying careers."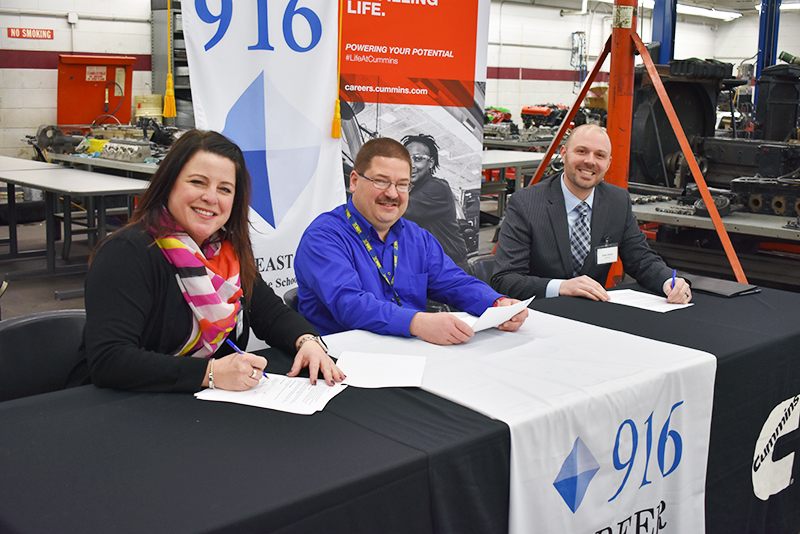 In addition to workplace skills and knowledge, the program is designed to help students obtain industry recognized certifications and provide resources to assist high school students in making informed decisions about future career paths.
"Working with certified industry professionals will give our students a 'head start' in the diesel field so they can become successful professionals at an early age," said Jill Stewart-Kellar, 916 Career & Tech Center Principal. "We are very grateful for this partnership, and we anticipate the great results for our students and Cummins."
Stewart-Kellar added, that the School to Work Program is a perfect example of how industry and local schools can work together to prepare the workforce of tomorrow; and these types of collaborations can be a solution to fulfill a need for skilled workers in our community.
About Northeast Metro 916
Northeast Metro 916 is one of four intermediate school districts in Minnesota, offering specialized programming that includes career and technical education, special education services and area learning centers. Through the sharing of resources, talent and ideas, Northeast Metro 916 provides cost-effective, expert and reliable services to 14-member school districts and the students and families we collectively support. Learn more at www.916schools.org. 
About Cummins Inc.
Cummins Inc., a global power leader, is a corporation of complementary business segments that design, manufacture, distribute and service a broad portfolio of power solutions. The company's products range from diesel, natural gas, electric and hybrid powertrains and powertrain-related components including filtration, aftertreatment, turbochargers, fuel systems, controls systems, air handling systems, automated transmissions, electric power generation systems, batteries, electrified power systems, hydrogen generation and fuel cell products. Headquartered in Columbus, Indiana (U.S.), since its founding in 1919, Cummins employs approximately 61,600 people committed to powering a more prosperous world through three global corporate responsibility priorities critical to healthy communities: education, environment and equality of opportunity. Cummins serves its customers online, through a network of company-owned and independent distributor locations, and through thousands of dealer locations worldwide and earned about $2.3 billion on sales of $23.6 billion in 2019. See how Cummins is powering a world that's always on by accessing news releases and more information at https://www.cummins.com/always-on.