Cummins and Stadler deliver big win in the Pacific Region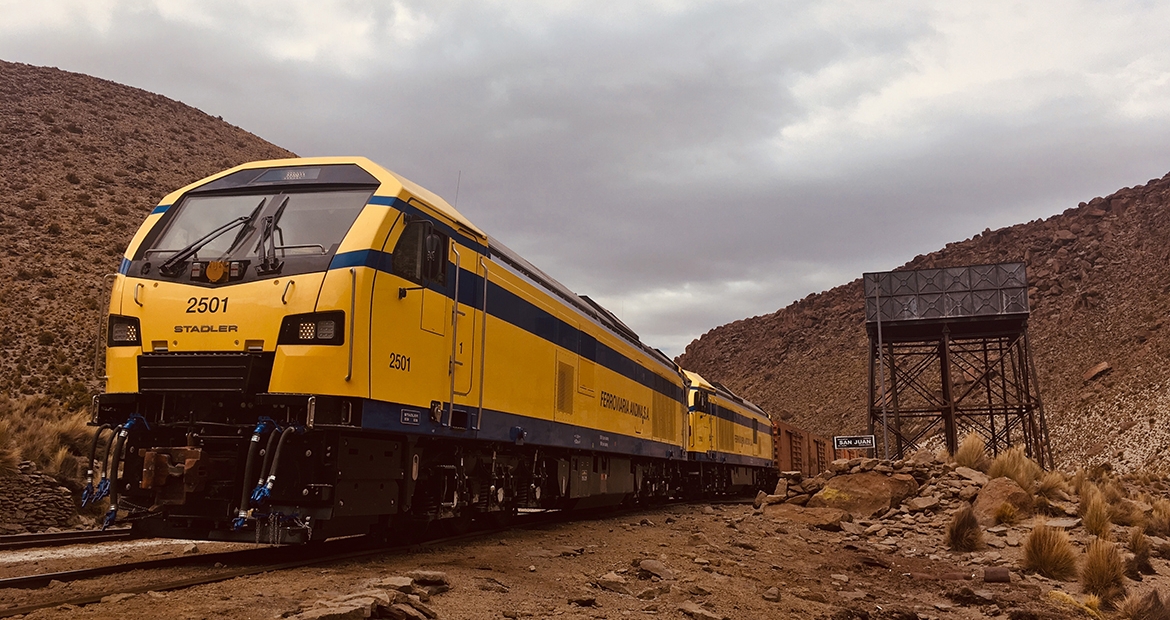 Cummins will power 34 diesel electric locomotives in Taiwan. 
The locomotives will be operated by the Taiwan Railways Administration. 
In recent years, Cummins has provided almost 70 engines across various Stadler products for railway operators around the world. 
Cummins Inc. (NYSE: CMI) will power the freight locomotives recently awarded to Stadler Valencia. A tender of 34 diesel electric locomotives was ordered by Taiwan Railways Administration (TRA) for passenger and freight traffic from Stadler. The locomotives will be built by Stadler in Valencia, Spain, further strengthening ties between Cummins and Stadler. 
The order from TRA features Cummins' QSK60 Stage IIIB engine manufactured in Daventry, England, with an output of 2,700 horsepower. Intended for passenger and freight traffic on the narrow-gauge network of 1,067millimetres in Taiwan, the locomotives will be designed to operate in tropical and subtropical climates reaching up to 45 degrees Celsius. 
Striving for Excellence 
Regina Barringer, General Manager of Cummins Rail said, "I'm thrilled Cummins is able to provide the reliable power our customers need with the capability to operate in demanding conditions. We've been partnering successfully with Stadler for several years, and TRA's decision to use a Cummins powered Stadler locomotive, further solidifies market confidence in our products."
Jorge Santoyo, Cummins Rail Sales Leader in Spain, added, "The partnership with Stadler in general and Stadler Valencia in particular, is a perfect fit for purpose. The unique mix of capabilities, integration and delivery for the most demanding challenges in a variety of contexts, places us both at the forefront of the global rail industry, by being able to tailor our solutions to match exactly what our clients need."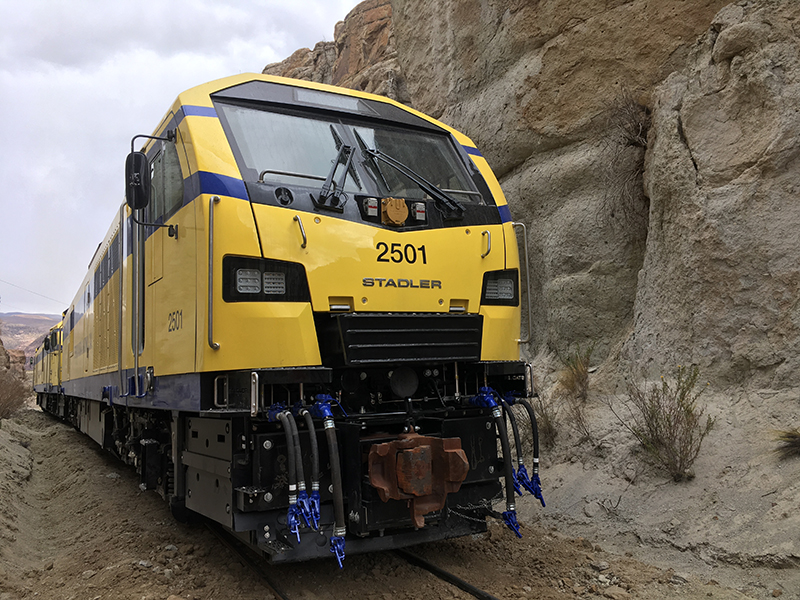 Destined Partnership
After working several years to achieve success in the Asian market, Stadler partnered with Cummins to build and introduce a freight locomotive that meets the needs of their customers and can operate at altitudes of more than 5,000 meters above sea level, reaching a maximum speed of 100 kilometers per hour. 
Cummins and Stadler first teamed up on a public transport project in Texas in 2006. In recent years, Cummins has provided almost 70 engines across various Stadler products for railway operators around the world, including 20 QSK23 units for the highly successful FLIRT (Fast Light Intercity and Regional Train) diesel electric model operating in Estonia in extreme climatic conditions where the temperature can vary from minus 40 degrees to plus 45 degrees Celsius. 
Pushing Cummins Engines to the Limit    
Cummins Rail is dedicated to delivering the lowest operating costs through innovation, technology and emission compliant products. For locomotive power, Cummins offers a comprehensive range of high-performance, low-maintenance diesels to meet customers' needs. The Cummins QSK60, which will be powering the new freight locomotives in Taiwan, provides outstanding reliability and durability, excellent fuel economy, lower running costs, and longer engine life to overhaul. 
2019 was a great year of partnerships for the Cummins Rail team, and 2020 is shaping up to be no different.
About Cummins Inc.
Cummins Inc., a global power leader, is a corporation of complementary business segments that design, manufacture, distribute and service a broad portfolio of power solutions. The company's products range from diesel, natural gas, electric and hybrid powertrains and powertrain-related components including filtration, aftertreatment, turbochargers, fuel systems, controls systems, air handling systems, automated transmissions, electric power generation systems, batteries, electrified power systems, hydrogen generation and fuel cell products. Headquartered in Columbus, Indiana (U.S.), since its founding in 1919, Cummins employs approximately 61,600 people committed to powering a more prosperous world through three global corporate responsibility priorities critical to healthy communities: education, environment and equality of opportunity. Cummins serves its customers online, through a network of company-owned and independent distributor locations, and through thousands of dealer locations worldwide and earned about $2.3 billion on sales of $23.6 billion in 2019. See how Cummins is powering a world that's always on by accessing news releases and more information at https://www.cummins.com/always-on.