Cummins Offers Tier 4 Final Mobile Power Solution with its New 500 Kilowatts Generator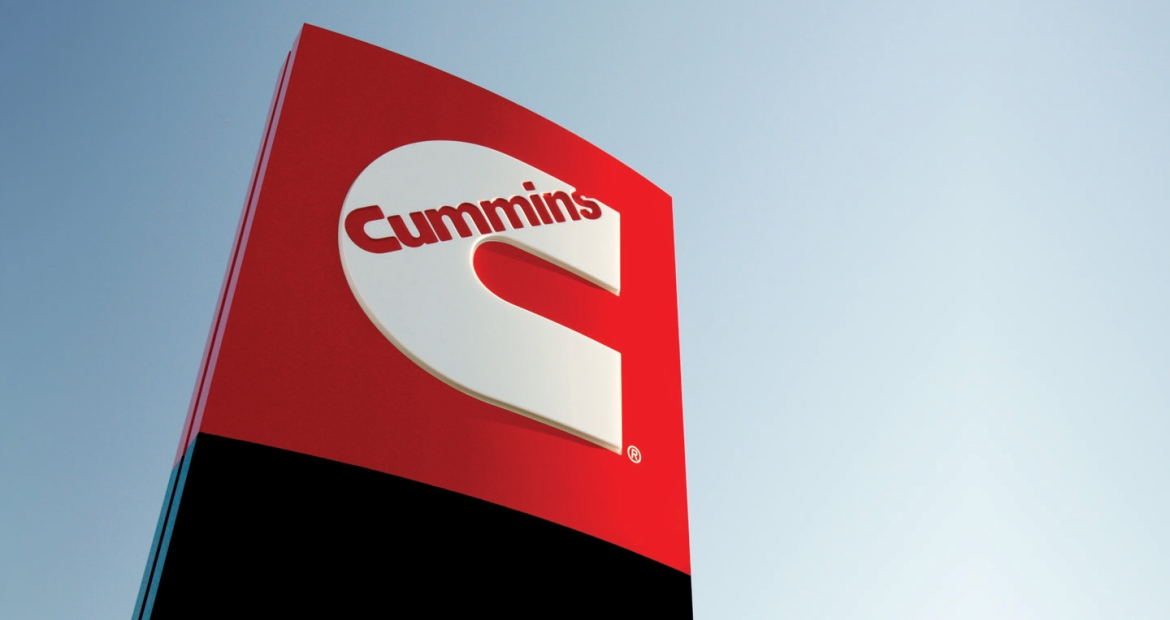 Cummins Inc. (NYSE: CMI) will debut the 500 kilowatts (kW) mobile generator set, the newest addition to the Tier 4 Final mobile generator product line during the 2020 United Rental Supplier Show in Minneapolis, Minnesota, January 4 - 5.
All major components on both generator models are designed and manufactured by Cummins, a power technology company synonymous with reliability and service since 1919. The company is committed to ensuring your site will be Always On, 24/7.
The C500D6RE offers a 500 kW power rating as per ISO 8528, and is powered by a U.S Tier 4 Final certified QSX15 Cummins engine. The QSX15 engine meets the stringent EPA standards without the need of a Diesel Particulate Filter (DPF) offering ease of serviceability, lower emissions and greater performance. 
The 500 kW model is fitted with the proven and well-established Cummins Stamford alternator, as well as the Cummins PowerCommand 3.3 controller with Masterless Load Demand (MLD) technology; which allows for units of different sizes to parallel together and adjust the required power output to respond to variable load demands, reaching maximum efficiency. 
With a power density of 500 kW from a 15 liter engine, the C500D6RE mobile generator is designed to provide reliable power, regardless of the climate or altitudes. The generator set can operate in high ambient temperatures while also offering a cold weather option package ensuring optimum performance in low ambient environments.
A new heavy-duty trailer and hitch design ensures even greater reliability for rugged mobile power applications. The generator's enclosure is capable of withstanding extreme weather conditions, while a full sound attenuation package minimizes the generator's noise levels. For faster and cleaner oil changes, a 'Quick Fit' oil evacuation system option is also provided.
"The new 500 kW product is a great addition to our existing Tier 4 Final-certified mobile power product portfolio. Alongside the newly released 100 kW and 70 kW models, Cummins is now able to offer a mobile power range from 70 to 500 kW in strategic power nodes. Except for the 70 kW, all other generator models can be used in parallel offering the customer superior efficiency and performance for their fleet, as well as a very reliable and robust solution when used as a stand-alone product," said John Gibbons, General Manager of Cummins North America Mobile Power Business.
The 500 kW model can be used for a diverse range of industries requiring mobile power; ranging from construction sites, industrial buildings and utilities located in remote locations or urban areas. The remote start and stop contact functionality allows the generator set to be switched on and off upon demand without the need of local maintenance support. As a result, customers can expect more stability, greater uptime and lower labor costs leading to lower total cost of ownership.
With greater reliability, performance and improved flexibility, the C500D6RE model offers a competitive mobile power solution, making it a perfect fit for diverse duty ratings throughout North America.
Coupled with the product capabilities, Cummins offers customers unrivalled peace of mind when it comes to servicing and maintaining mobile power generators. Best-in-class aftermarket capabilities are provided through a wider network of over 200 local sales and service locations across North America; supported by a global system of service technicians, engineers and part distribution centers experienced in offering mobile power solutions to fit any power requirement.
To find out more about Cummins mobile power solutions visit https://www.cummins.com/generators/mobile-power. 
About Cummins Inc.
Cummins Inc., a global power leader, is a corporation of complementary business units that design, manufacture, distribute and service a broad portfolio of power solutions. The company's products range from diesel and natural gas engines to hybrid and electric platforms, as well as related technologies, including battery systems, fuel systems, controls, air handling, filtration, emission solutions and electrical power generation systems. Headquartered in Columbus, Indiana (U.S.A.), since its founding in 1919, Cummins employs approximately 62,600 people committed to powering a more prosperous world through three global corporate responsibility priorities critical to healthy communities: education, environment and equality of opportunity. Cummins serves customers in approximately 190 countries and territories through a network of approximately 600 company-owned and independent distributor locations and over 7,600 dealer locations and earned about $2.1 billion on sales of $23.8 billion in 2018.
See how Cummins is powering a world that's Always On by accessing news releases and more information at https://www.cummins.com/always-on. Follow Cummins on Twitter at https://twitter.com/cummins and on YouTube at https://www.youtube.com/user/CumminsInc.