Cummins India Wins Excon Women Building India Awards - Inclusive Workplace - Equal Opportunity Award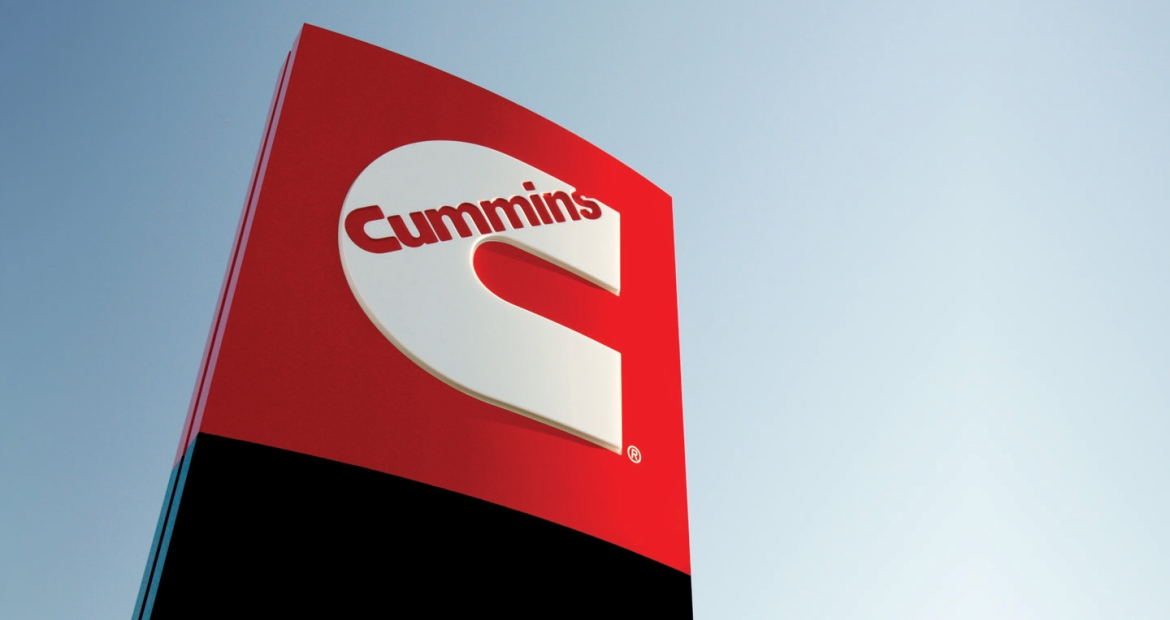 As part of Cummins' centenary at the Excon show celebrated 100 years of technology, with a display of the company's wide array of products for the construction segment in India.
This year Cummins India was felicitated with the "EXCON Women Building India Awards - Inclusive Workplace - EQUAL OPPORTUNITY AWARD" by hands of Union Minister for Road, Transport & Highways and Micro, Small and Medium Enterprises (MEME) Nitin Gadkari and Karnataka Chief Minister B S Yediyurappa.
Cummins India was recognized for its leadership and deep commitment towards diversity and inclusion at workplace. Challenging the impossible and breaking the frontiers of Gender inequality, Cummins innovated, included and initiated every potential measure for impactful investments that have promoted the participation of women at all levels in their workforce. Cummins not only promoted gender balanced leadership within the organization from Talent Visibility to Talent Development, but also ensures to create a stronger community.
Cummins today has 33% women in their workforce. A remarkable 42% women are in leadership roles and an 88% utilization of onsite creches. Beyond developing gender neutral policies and guidelines, Cummins has ergonomically designed workstations that enable women to participate in all the shifts on the shop floor.
Diversity & inclusion is about recognizing and valuing our differences and using those differences to deliver superior results. It is about reflecting and understanding the communities in which we operate around the world. It is about genuinely valuing the perspectives and experiences of all people – not regardless of their differences but because of their differences.
Diversity & inclusion is an opportunity for advantage. It allows us to attract and retain a truly global workforce and be successful in our business. Only with a diverse and inclusive workforce will we bring the right combination of perspectives, insights and skills to solve the challenges of our stakeholders.
We know diversity & inclusion is our crucial strategic advantage. It is critical to our ability to innovate, to win in the marketplace and to create our sustainable success.
Contact:
Harmeet Mehra – Communications Leader, India ABO
+91 98231 39900
[email protected]
Arun Dasan
+91 99305 50024
[email protected]
About Cummins India Limited
Cummins India Limited, part of the Cummins Group in India, is headquartered in Pune since 1962 and is the country's leading manufacturer of diesel and natural gas engines for power generation, industrial and automotive markets. Cummins India Limited has a country-wide network of 20 dealerships with over 450 service points that provides products, services, and after-market solutions for uptime of Cummins equipment and engines to customers in India, Nepal, and Bhutan.
About Cummins Inc.
Cummins Inc., a global power technology leader, is a corporation of complementary business segments that design, manufacture, distribute and service a broad portfolio of power solutions. The company's products range from internal combustion, electric and hybrid integrated power solutions and components including filtration, aftertreatment, turbochargers, fuel systems, controls systems, air handling systems, automated transmissions, electric power generation systems, microgrid controls, batteries, electrolyzers and fuel cell products. Headquartered in Columbus, Indiana (U.S.), since its founding in 1919, Cummins employs approximately 59,900 people committed to powering a more prosperous world through three global corporate responsibility priorities critical to healthy communities: education, environment and equality of opportunity. Cummins serves its customers online, through a network of company-owned and independent distributor locations, and through thousands of dealer locations worldwide and earned about $2.1 billion on sales of $24 billion in 2021.