Cummins' growing portfolio of power solutions arrives at the 2019 North American Commercial Vehicle Show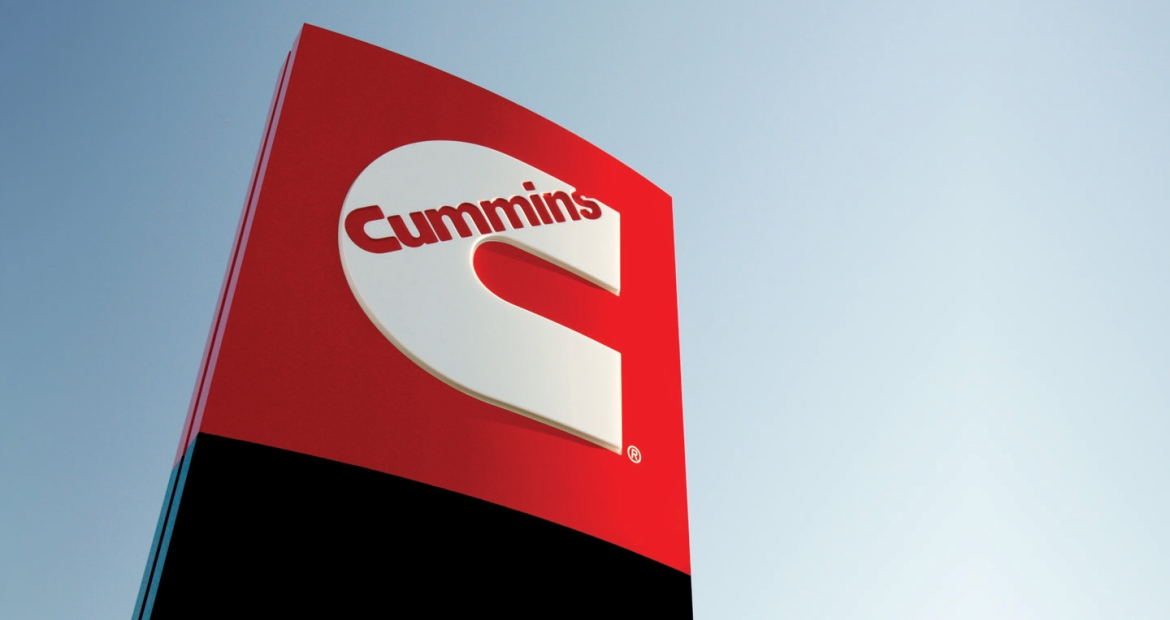 Cummins brings diversified, dependable technology solutions to its customers at the right time to power their success. 
Global power leader Cummins Inc. (NYSE: CMI) has a full showcase of power solutions, ranging from advanced diesel engines and powertrain components to connectivity solutions as well as electric and fuel cell technologies on display at the 2019 North American Commercial Vehicle Show (NACV) in Atlanta. 
"We want our customers to be successful," said Brett Merritt, Vice President – On-Highway Engine Business at Cummins. "Cummins is committed to offering a diverse power portfolio to ensure each of our customers is equipped with the right technology at the right time to get their jobs done." 
Cummins Advanced-Diesel Platforms
Cummins industry-leading diesel engine platforms are expanding for 2020, providing customers with dependable, efficient solutions for line-haul, regional-haul, heavy-haul, vocational and specialty applications. The X15™ engine offering for 2020 includes a new X15 Efficiency Series engine, a new Productivity Series offering and the Performance Series engine customers have come to depend on. And with the expanding availability of the X12 engine, customers have access to the broadest ratings in the heavy-duty diesel space.
"We believe that diesel technology will be the best solution for many of the markets we serve for decades to come," said Merritt. "That's why we continue to invest in and innovate our diesel platforms."
The 2020 X15 Efficiency Series engine is designed with customers' total cost of ownership in mind. Base engine hardware improvements and advancements in air handling deliver up to a 3.5% better fuel economy when compared to the 2017 X15 Efficiency Series engine model.  The X15 platform now offers industry-leading oil drain intervals of up to 75,000 miles.  Extensions of up to 80,000 miles with the use of Valvoline™ Premium Blue™ oil and up to 100,000 miles through the Cummins OilGuard™ program are available for improved uptime.
The 2020 X15 Efficiency Series also boasts new EX ratings which deliver expanded powertrain capabilities that can deliver up to an additional 1.5% fuel efficiency increase on top of the improvements gained through base engine hardware and feature enhancements. These ratings contain the full suite of powertrain features, including not only all prior ADEPT features but also new capabilities such as predictive gear shifting, predictive braking, dynamic power and industry-exclusive on-ramp boost, delivering powertrain performance and driver satisfaction across an entire fleet. Many of the powertrain features in the EX ratings are only available with the X15 Efficiency Series engine when paired with the Endurant transmission from the Eaton Cummins Automated Transmission Technologies joint venture.
The new X15 Productivity Series ratings are designed for multi-purpose, vocational and heavy-haul customers who look not only for efficiency in their powertrain but also the response and performance needed to get the job done thanks to a wider engine speed range.  
In 2020, Cummins is offering the same X15 Performance Series engine customers have come to trust.  With no changes to the product in 2020, the X15 Performance Series still dominates the big-bore industry with exceptional transient response and the most powerful engine brake.  
Cummins' X12 engine continues to be an ideal solution for customers with weight-sensitive applications. Designed for customers with regional-haul, vocational and intermodal truck applications in mind, the X12 engine is the lightest in its class. When paired with the Endurant transmission, Cummins offers the lightest powertrain in the industry, with unbeatable maintenance intervals across the system. This engine rounds out Cummins' heavy-duty diesel offering, helping customers get the job done, day-in and day-out.  
As part of Cummins' continued investment in advanced-diesel technologies, research is being conducted to further enhance turbocharger efficiencies and reduce emissions across the engine system. The Integrated System, a concept in development, packages new air handling and aftertreatment architectures closer together, which allows the turbocharger to work as efficiently as possible while still enabling effective thermal management. The system is being designed to help customers address future CO2 and NOx challenges.
Cummins Suite of Connected Technologies
Today, Cummins' suite of Connected Solutions™ is built on an open digital platform that is interconnectable with diverse environments. The portfolio offers fleet management tools and cost-saving technologies that include a suite of remote-monitoring, reporting, calibrating and servicing solutions designed to enhance the customer experience across product lifecycles. In the future, prognostics will help detect and diagnose issues early and be paired with preemptive parts procurement to streamline service experiences. The company is also planning advancements to its over-the-air programming functionality for powertrain trim management to support fuel efficiency, driver behavior, road speed governance and more. 
Cummins Electrified Power Solutions
In 2017, Cummins announced its commitment to invest in electrification across many applications, markets and regions. Today, just two years after unveiling AEOS, a fully electric heavy-duty (class 7) concept truck, Cummins is supplying battery electric powertrains for transit buses, school buses, light commercial vehicles, such as pick-up and delivery vehicles, and medium-duty trucks. To date, the company has introduced complete electrified powertrain solutions in six markets across seven applications.
Cummins' continued commitment to innovation and bringing the right technologies to the right markets at the right time is demonstrated with the unveiling of the new Integrated e-Drive system. The integrated electric drivetrain features a motor, transmission and inverter integrated into a single unit. The new traction system, currently in the development phase and expected to launch in the second half of 2022, will simplify the installation for OEMs, reduce weight and volume by 1/3 and improve efficiency by 10% compared to direct drive systems. The architecture allows for a scalable system that can be applied across a range of medium- and heavy-duty commercial vehicles. 
Cummins Hydrogen Fuel Cell Technologies
Cummins began developing its fuel cell capabilities more than 20 years ago, and the recent acquisition of Hydrogenics accelerates Cummins' ability to further innovate and scale hydrogen fuel cell technologies across a range of commercial markets. Owning both fuel cell and hydrogen production technologies enables the company to offer a full, differentiated hydrogen solution from start to finish, seamlessly integrated for customers. In addition to acquiring Hydrogenics, Cummins also recently announced an investment in Loop Energy, a fuel cell electric range extender provider, and signed a memo of understanding with Hyundai Motor Company to collaborate on hydrogen fuel cell technology across commercial markets in North America.  
To showcase the latest hydrogen fuel cell technologies, Cummins is displaying a class 8, 6x4 day cab tractor with fuel cell and battery electric power. The zero-emissions technology demonstrator was designed and integrated by Cummins and is suitable for vocational applications, regional haul, urban delivery operations, port drayage and terminal container handling. 
"Cummins is proud to have developed the technology that will power the future. From advanced diesel to battery electric and now unveiling our first hydrogen fuel cell powered truck, we're committed to pioneering the right solutions that continue to serve our customers," concluded Merritt. "After 100 years of powering our customers' success, we're preparing for another 100 with the same unwavering commitment to offer a dependable and innovative portfolio for our customers."
About Cummins Inc.
Cummins Inc., a global power technology leader, is a corporation of complementary business segments that design, manufacture, distribute and service a broad portfolio of power solutions. The company's products range from internal combustion, electric and hybrid integrated power solutions to components including filtration, aftertreatment, turbochargers, fuel systems, controls systems, air handling systems, automated transmissions, electric power generation systems, microgrid controls, batteries, electrolyzers and fuel cell products. Headquartered in Columbus, Indiana (U.S.), since its founding in 1919, Cummins employs approximately 73,600 people committed to powering a more prosperous world through three global corporate responsibility priorities critical to healthy communities: education, environment and equality of opportunity. Cummins serves its customers online, through a network of company-owned and independent distributor locations, and through thousands of dealer locations worldwide and earned about $2.2 billion on sales of $28.1 billion in 2022.