Cummins announces new technical apprenticeship program with Area 31 Career Center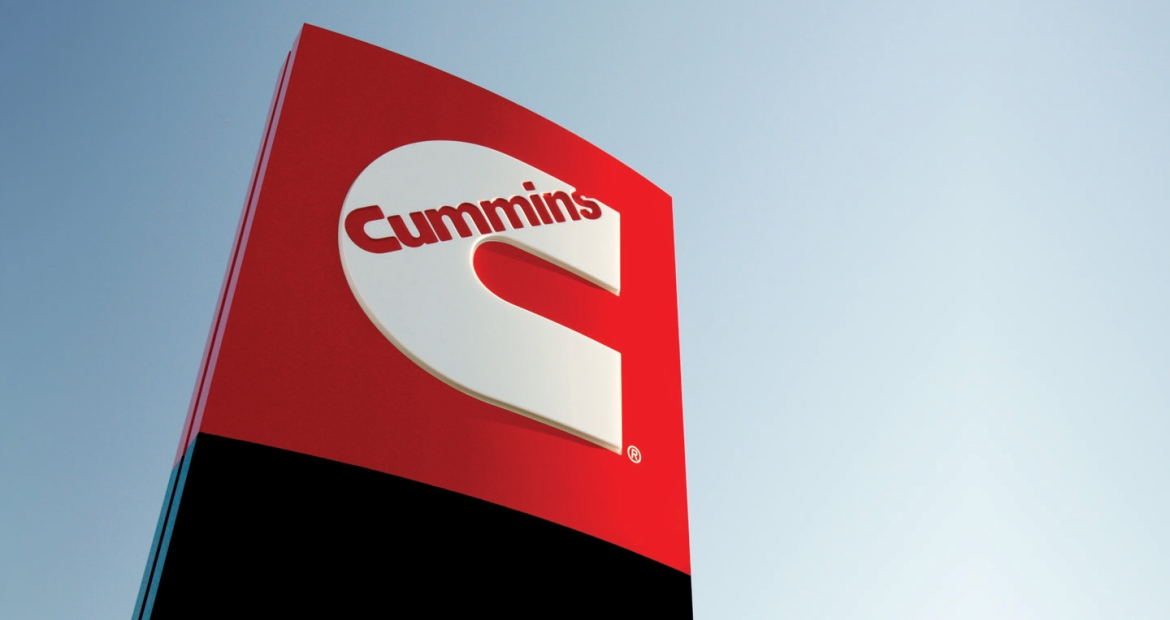 Indianapolis, Ind. – Today, Cummins Inc. (NYSE: CMI) announced a partnership with Area 31 Career Center at Ben Davis High School to create its first-ever Youth Technician Apprenticeship Program. The program will train students and give them a head start in securing high-paying jobs in the diesel industry.
Students in Area 31's Automotive Technology Program are pairing with Cummins to allow qualified students the opportunity to participate in the U.S. Department of Labor approved Cummins Youth Apprentice Program. This is a work-based learning program designed to give students experiences in the automotive and diesel fields. In addition to workplace skills and knowledge, the program is designed to help students obtain industry recognized certifications and provide resources to assist high school students in making informed decisions about future career paths.
Cummins is very happy to partner with the Area 31 Career Center to launch the Youth Technician Apprentice Program," said Ken Hurst, Cummins Area Manager for the Indianapolis and Evansville Sales and Service Branches. "This program provides high school students with the chance to build valuable skills in a technical field with extraordinary career opportunities. Our service technicians are a critical part of our business, and they're the experts who keep the equipment running that keeps America's economy moving."
The Area 31 Automotive Program is the second Cummins Youth Technician Apprenticeship Program in the United States and was selected because of its outstanding program and its National Automotive Technicians Education Foundation (NATEF) certification.
"Working with certified industry professionals will give our students a 'head start' in the diesel field so that they can become successful professionals at an early age," said Patrick Biggerstaff, Area 31 Director. "We are very grateful for this partnership, and we anticipate great results for our students and Cummins."
Area 31's Director, Patrick Biggerstaff added that the Youth Technician Apprentice Program is a perfect example of the how industry and local schools can work together to prepare the workforce of tomorrow.
Area 31 serves high school students from Avon, Ben Davis, Brownsburg, Cascade, Danville, Decatur Central, Monrovia, Mooresville, Plainfield, Speedway and Tri-West. 
About Cummins Inc.
Cummins Inc., a global power technology leader, is a corporation of complementary business segments that design, manufacture, distribute and service a broad portfolio of power solutions. The company's products range from internal combustion, electric and hybrid integrated power solutions and components including filtration, aftertreatment, turbochargers, fuel systems, controls systems, air handling systems, automated transmissions, electric power generation systems, microgrid controls, batteries, electrolyzers and fuel cell products. Headquartered in Columbus, Indiana (U.S.), since its founding in 1919, Cummins employs approximately 59,900 people committed to powering a more prosperous world through three global corporate responsibility priorities critical to healthy communities: education, environment and equality of opportunity. Cummins serves its customers online, through a network of company-owned and independent distributor locations, and through thousands of dealer locations worldwide and earned about $2.1 billion on sales of $24 billion in 2021.