Cummins to showcase latest power solutions technology at Inter Airport 2019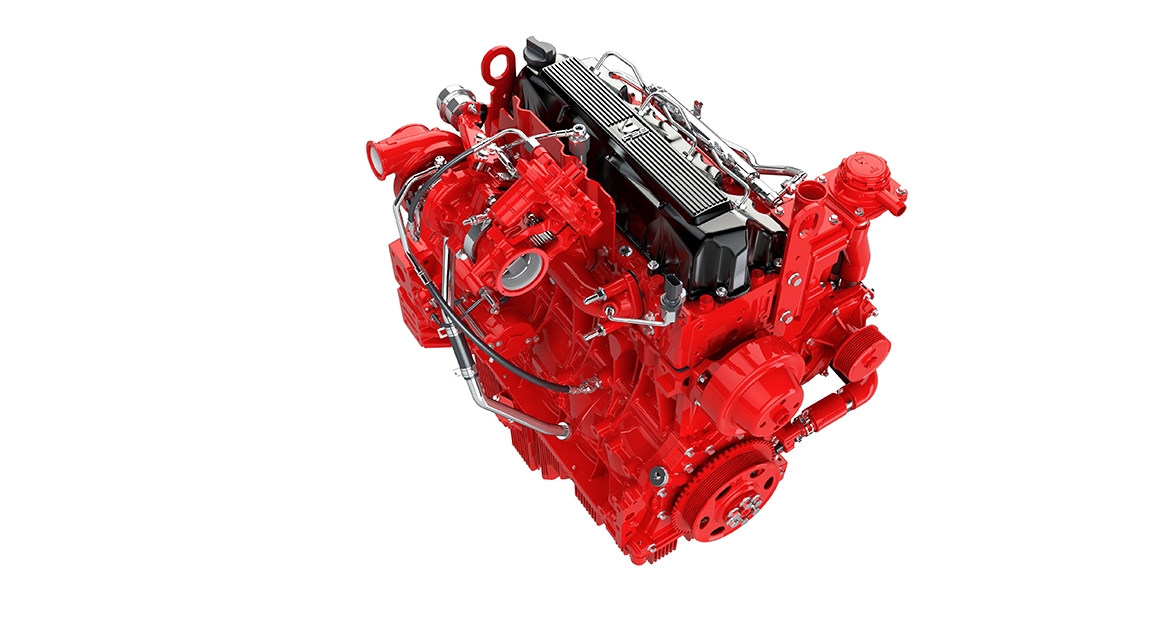 MUNICH, GERMANY (October 8-11 2019) – Cummins will showcase its ultra-clean Stage V diesel engines at inter airport Europe 2019 (Munich Trade Fair Centre, Germany) together with its latest battery system. Spanning 3.8 to 15 litre displacement and 75-503 kW (100-675 hp) the newly named Performance Series engines are designed to meet 2019 and 2020 EU Stage V emissions regulations. They are suitable for a range of ground support equipment from aircraft tractors and cargo lifts to plane de-icers and snow blowers.
Cummins' Performance Series engines achieve the near-zero NOx and PM emissions levels as demanded by Stage V.  All engines are now in production, some of them ahead of the legislated date of January 2020.  Stage V's ultra-low levels mean that airports can deliver air quality improvements using the latest diesel technology from Cummins," said Jeroen van Ginneken, Off-Highway Sales Leader, Europe.
The F3.8, B4.5, B6.7 and L9 Performance Series engines achieve remarkable increases in power and torque (on average up to 10% and 20% respectively), giving manufacturers the opportunity to improve machine capability and offer more value to their customers. Alternatively, there is a potential to downsize the engine to one of lower displacement, reducing costs while preserving the productivity of existing machines. Importantly for ground support equipment operations, smarter electronics introduce Stop-Start technology to the Performance Series line up, enabling fuel savings of up to 25% and the subsequent saving in CO2 emissions. 
Cummins Stage V engines are also enabled for wireless connectivity, ready to deliver instant, expert, engine diagnostics directly to fleet managers. This enables smarter service scheduling, optimising uptime and ensuring customers get the most from their equipment.
In addition to Stage V clean diesel, Cummins' investment in future power technologies is facilitating an expanding portfolio of battery packs and battery modules that can be integrated expertly into Cummins electric and hybrid powertrain technologies. This offers ground support equipment OEMs a broad range of flexible, scalable power solutions for their commercial applications.
Cummins' Hybrid Power Plug-in (HPP) concept combines contemporary battery design with the latest generation F3.8 Performance Series diesel engine to deliver a continuous torque of 1,850 Nm, with capabilities to give an instant peak torque boost of 3,400 Nm. With the time-critical environment of an airport operation in mind, the combination of clean diesel technology with battery power offers the opportunity to further reduce emissions, while maintaining the reliability and power density associated with diesel power. 
Continued van Ginneken, "We know that airports offer a significant opportunity for electric and hybrid technologies because of ground support equipment's localised operating area and proximity to charging infrastructure. With our recent battery system acquisitions Cummins is developing expertise across the entire energy storage spectrum. We are pleased to showcase a multi-power line-up at inter airport to demonstrate how we are using our market knowledge, as well as our robust global service network, to deliver electric, hybrid and diesel products tailored specifically to fit our airport customers' needs."