Cummins reveals innovations for improved oil sealing technologies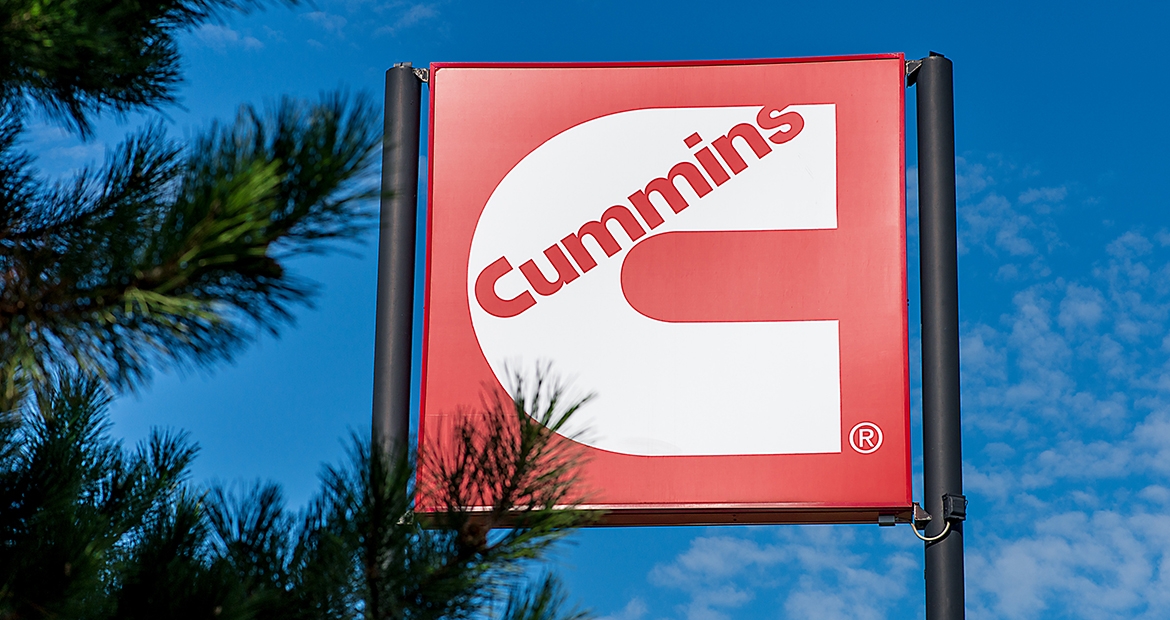 Cummins Inc. (NYSE: CMI), a global leader in air-handling technologies, returns to the 24th Supercharging Conference in Dresden, Germany to unveil its latest research and development investment in new oil sealing technology for Holset® turbochargers.
Matthew Purdey, the author of Development of an Improved Turbocharger Dynamic Seal, and group leader in Subsystems Engineering at Cummins Turbo Technologies, will present the findings from his paper on new sealing technology which enables other technologies that improve fuel economy and reduce NOx.
"With customers demanding smaller engines with greater power density, along with lower emissions, the turbocharger remains one of the most critical components on a vehicle driveline," said Brett Fathauer, Executive Director of Research and Engineering at Cummins Turbo Technologies. "Cummins is dedicated to delivering excellence to customers through continuous innovative ways to improve turbocharger performance and by recruiting best-in-class engineers."
Oil leakage of a turbocharger is one failure mode leading to reductions in performance, oil consumption, and emission non-compliance. Cummins' latest innovation reduces these risks through the development of a more robust sealing system. The paper highlights some of the other elements that were taken into consideration when the sealing technology was in the research and development stages. Some key factors included:
Turbocharger Efficiency: The non-contact seal system design enables good transient response by not introducing additional friction to the rotor system. The technology also allows optimisation of the compressor stage diffuser and wheel line up for efficiency gains.
High Bypass: There is a need to drive closer integration between the aftertreatment and turbocharger to optimise system-level performance. The concept Integrated System, featuring bypass technology, is one of the research methods Cummins is investing in to achieve better system integration for turbocharger efficiencies and thermal management improvements. This method of exhaust gas bypass requires oil sealing technology to be robust as a reduction in pressure behind the compressor wheel may occur, which could lead to potential oil leakages.
Detailing the latest research into turbocharger oil seal systems, the paper redefines what is possible from conventional dynamic sealing technology. The revolutionary technology, currently undergoing a patent application, can be used on both on-highway and off-highway applications and will be available to customers in October.
Cummins has more than 60 years of experience developing Holset turbochargers and uses in-house testing facilities to conduct stringent testing and repetitive analysis on new products and technologies. The business conducted 1,700 hours of continuous engine testing, which influenced design improvements to deliver a new sealing technology with unmatched performance. Due to this rigorous testing regimen, the final product exceeded the seal capability by five times the projects initial target. Furthermore, the technology improved thermal management and reliability and, due to its robustness, positively impacted the maintenance intervals of a diesel engine.
The continued investment in research and development for diesel turbo technologies demonstrates Cummins' commitment to delivering industry leading diesel solutions across the on-highway and off-highway market, offering customers the power of choice for future emission challenges.
In addition to the new oil sealing technology for Holset turbochargers, Cummins will also demonstrate its vision for innovation by showcasing a range of conceptual technologies at Supercharging Conference, including the concept Integrated System, an integrated turbocharger and aftertreatment system designed to help customers address future CO2 and NOx challenges.
About Cummins Inc.
Cummins Inc., a global power leader, is a corporation of complementary business units that design, manufacture, distribute and service a broad portfolio of power solutions. The company's products range from diesel and natural gas engines to hybrid and electric platforms, as well as related technologies, including battery systems, fuel systems, controls, air handling, filtration, emission solutions and electrical power generation systems. Headquartered in Columbus, Indiana (U.S.A.), since its founding in 1919, Cummins employs approximately 62,600 people committed to powering a more prosperous world through three global corporate responsibility priorities critical to healthy communities: education, environment and equality of opportunity. Cummins serves customers in approximately 190 countries and territories through a network of approximately 600 company-owned and independent distributor locations and over 7,600 dealer locations and earned about $2.1 billion on sales of $23.8 billion in 2018.
See how Cummins is powering a world that's Always On by accessing news releases and more information at https://www.cummins.com/always-on. Follow Cummins on Twitter at https://twitter.com/cummins and on YouTube at https://www.youtube.com/user/CumminsInc.