Cummins Inc. joins COGEN Europe to promote benefits of cogeneration technology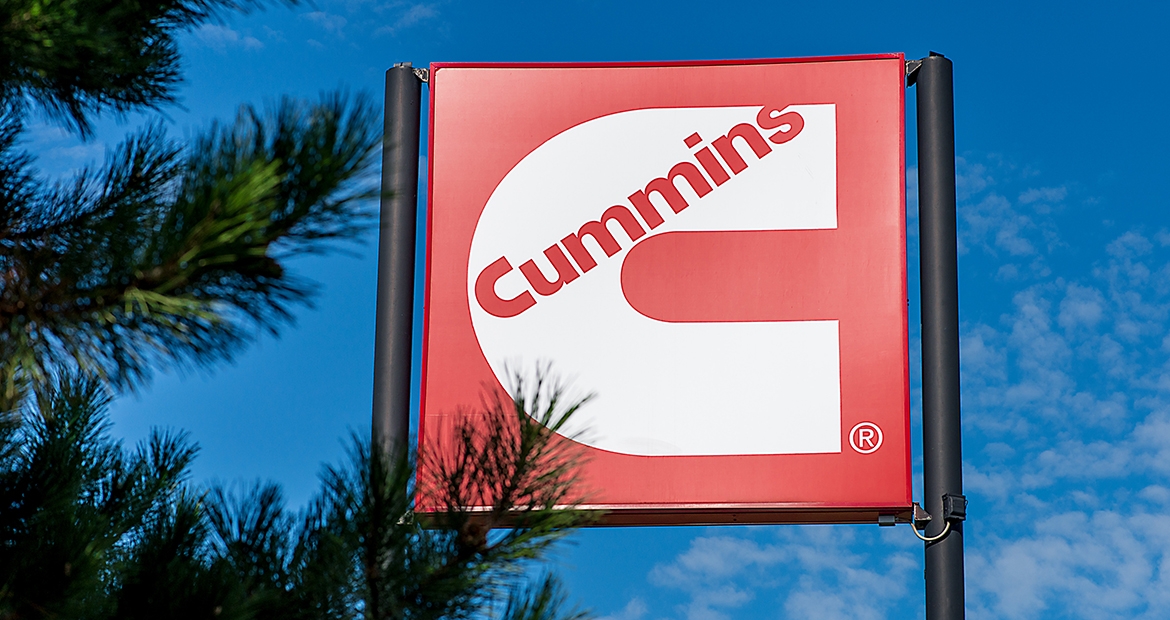 Cummins Inc. (NYSE:CMI) announced today it has joined COGEN Europe, the European Association for the Promotion of Cogeneration, which focuses on shaping better policies and eliminating market and regulatory barriers to better utilise cogeneration across Europe.
"Energy markets are evolving rapidly with renewables and non-conventional power continuing to play a major part of the global energy mix as an environmental focus drives stringent emissions regulations. The energy landscape will drive the need for a combination of renewable energy sources and traditional uses of power generation," said Antonio Leitao, Cummins Europe Vice President.
Leitao added, "We are facing a future which will bring energy management through diverse technologies, digital tools and zero emissions. Our priority is to maintain a common vision to drive the lowest cost of energy for our customers by leveraging all available technologies and sustainably creating a more prosperous world for all our stakeholders. We want to strengthen the political and social landscape around cogeneration offerings, as we believe the cogeneration technology can be a great alternative and a sustainable long-lasting solution to respond to future energy needs." 
Cummins has been a major player in delivering complete cogeneration plants for applications from 300kW to 20MW with the provision of robust and efficient lean burn gas fueled generators. Cummins lean burn gas generators run on a variety of fuels and operate reliably in high ambient temperatures and altitudes whilst offering exceptional fuel efficiency and extended maintenance intervals. From sports centres in China to greenhouses in Belgium, Cummins has an impressive record of implementing cogeneration projects worldwide.
"We are delighted to welcome Cummins as a new member. They will bring great expertise to our association. Together, we will promote the benefits of cogeneration towards EU policymakers and stakeholders. Our goal is to ensure the right policy framework is put in place and implemented for cogeneration to grow and contribute to a successful and cost-effective energy transition," said Hans Korteweg, COGEN Europe Managing Director.
"We are looking forward to working with Cummins contributing to the creation of a resilient, decentralized and carbon-neutral European energy system by 2050 with cogeneration as its backbone. Our sector is uniquely placed to integrate important shares of renewable energy in a cost-effective and consumer-led way. In an increasingly integrated energy system with important shares of renewable energy, cogeneration is consumer-led and uniquely placed to deliver system efficiency, flexibility across energy vectors, reliability and cost reductions. Europe now needs predictable and stable frameworks to drive investment and ensure a level-playing between the different decarbonizing solutions, including cogeneration," added Korteweg.
 
About COGEN Europe
COGEN Europe, the European Association for the Promotion of Cogeneration, is the cross-sectoral voice of the cogeneration industry. Its mission is to work with EU institutions and stakeholders to shape better policies and eliminate administrative, regulatory and market barriers to the wider use of cogeneration in Europe. The cogeneration sector is committed to the creation of a resilient, decentralised and carbon neutral European energy system by 2050 with cogeneration as its backbone, empowering European citizens and industry to generate their own efficient, reliable and affordable clean heat and power locally.
Website: www.cogeneurope.eu Twitter: @COGENEurope 
 
About Cummins Inc.
Cummins Inc., a global power leader, is a corporation of complementary business units that design, manufacture, distribute and service a broad portfolio of power solutions. The company's products range from diesel and natural gas engines to hybrid and electric platforms, as well as related technologies, including battery systems, fuel systems, controls, air handling, filtration, emission solutions and electrical power generation systems. Headquartered in Columbus, Indiana (U.S.A.), since its founding in 1919, Cummins employs approximately 62,600 people committed to powering a more prosperous world through three global corporate responsibility priorities critical to healthy communities: education, environment and equality of opportunity. Cummins serves customers in approximately 190 countries and territories through a network of approximately 600 company-owned and independent distributor locations and over 7,600 dealer locations and earned about $2.1 billion on sales of $23.8 billion in 2018.
See how Cummins is powering a world that's Always On by accessing news releases and more information at https://www.cummins.com/always-on. Follow Cummins on Twitter at https://twitter.com/cummins and on YouTube at https://www.youtube.com/user/CumminsInc.