Cummins to showcase technology that transforms during the 2019 Defense & Security Equipment International exhibition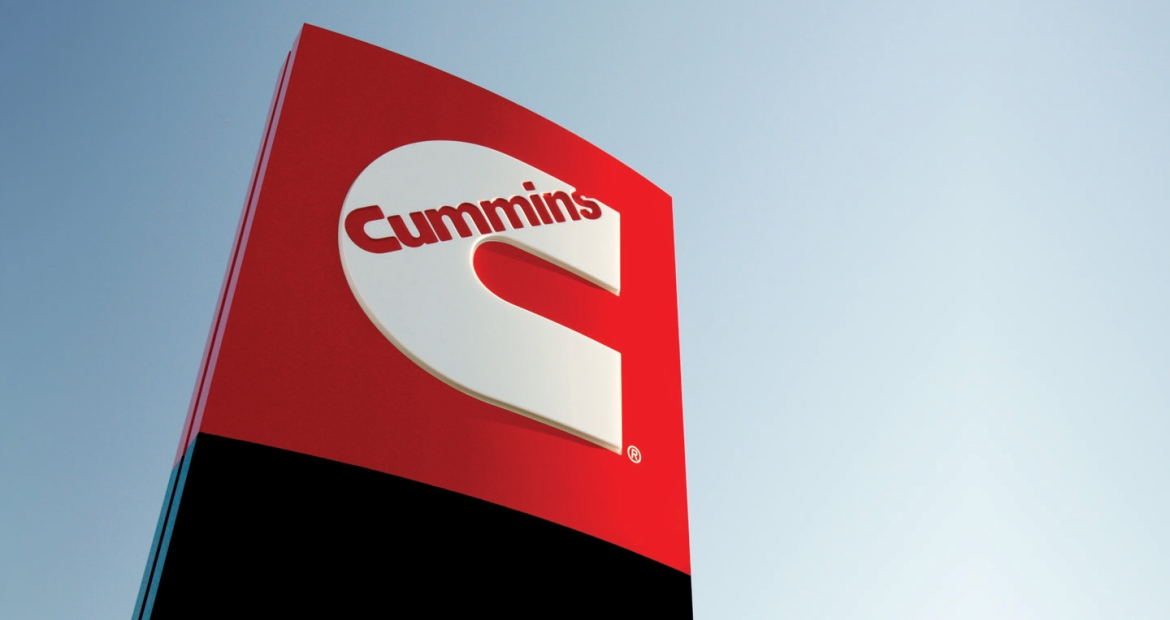 Cummins Inc. (NYSE: CMI) is showcasing its latest and most well-known defense power portfolio at Defense & Security Equipment International (DSEI) 2019 in London, England (U.K.) from Sept. 10 – 13.
Cummins has been a leader in integrated defense systems for years and is known for its legacy of reliability and commitment to innovation. Cummins' knowledge and product portfolio can tailor powerful solutions for any obstacle. The Advanced Combat Engine (ACE) model, BPcE battery, ISL9 engine, QSB6.7 engine, and Rugged Mobile Power (RMP) generator sets will be on display at this year's stand.
This year, Cummins celebrates 100 years of innovation and visitors will see how the defense market's technology has transformed throughout the years. 
Cummins' theme, 'Technology that Transforms' is reflected in its stand and focuses on dependable power, Cummins' legacy in defense, and innovation. The company has and will continue to prove its dependability by continuing to develop market leading products for its global customers. 

The ACE project is an opposed-piston diesel engine, working on a two-stroke combustion cycle eliminating the need for a valvetrain. ACE is projected to deliver a 21 percent reduction in thermal rejection. This is a 50 percent increase in power density and a 13 percent increase in fuel efficiency over engines currently in use. 

The BPcE battery, which is generally partnered with a compact generator, uses a high-efficiency traction motor which provides continuous torque, eliminating the need for gear shifting and dramatically reducing powertrain noise. An instant peak torque boost is available when the machine hits difficult working conditions.

The Cummins ISL9 engine is a highly flexible power choice with a light weight, compact size and fuel efficient 9-liter configuration. The ISL9 has been designed with heavy duty structural strength and incorporates design features normally associated with larger Cummins engines. An enhanced camshaft and roller cam followers, a viscous damper and high capacity lube system enable Cummins to maintain high durability and reliability with a high power to weight ratio. 

The QSB6.7 is one of the most popular and versatile engines ever built by Cummins, which makes it a great addition to the defense engine catalog. While other manufacturers outsource their emissions aftertreatment systems, Cummins manufactures its own. This total integration of the engine and exhaust system allows it to optimize fuel economy above the 5 percent the company has already achieved with Tier 4 interim engines, while achieving near-zero emissions.

On stand, Cummins will be showcasing the 10-kilowatt (kW) RMP generator. The RMP series rooted in the success of the company's Advanced Medium Mobile Power Sources (AMMPS) product line and is ideal for military, defense and disaster relief organizations. The series is proven to perform in extreme physical environments by operating in temperatures from -45°C to 58°C, offering a low noise signature < 68 dB(A) at 7 meters. When compared with other commercial generator sets, the RMP series offers reduced maintenance costs and parts inventory needs due to parts commonality across all power nodes (5kW, 10kW, 15kW, 30kW, 60kW) while offering increased fuel efficiency up to 20 percent over other commercial and military generators. The RMP generator is available with a single and three phase voltage configuration and is switchable between 50 hertz (Hz) and 60Hz. 

Visit the Cummins booth at DSEI 2019 in Hall N4, Stand 260 USA Pavilion to see the defense power portfolio. Learn more at cummins.tech/defense.
About Cummins Inc.
Cummins Inc., a global power leader, is a corporation of complementary business segments that design, manufacture, distribute and service a broad portfolio of power solutions. The company's products range from diesel, natural gas, electric and hybrid powertrains and powertrain-related components including filtration, aftertreatment, turbochargers, fuel systems, controls systems, air handling systems, automated transmissions, electric power generation systems, batteries, electrified power systems, hydrogen generation and fuel cell products. Headquartered in Columbus, Indiana (U.S.), since its founding in 1919, Cummins employs approximately 61,600 people committed to powering a more prosperous world through three global corporate responsibility priorities critical to healthy communities: education, environment and equality of opportunity. Cummins serves its customers online, through a network of company-owned and independent distributor locations, and through thousands of dealer locations worldwide and earned about $2.3 billion on sales of $23.6 billion in 2019. See how Cummins is powering a world that's always on by accessing news releases and more information at https://www.cummins.com/always-on.