Cummins Takes a Euro VI Step Ahead with Phase-D Certified Diesels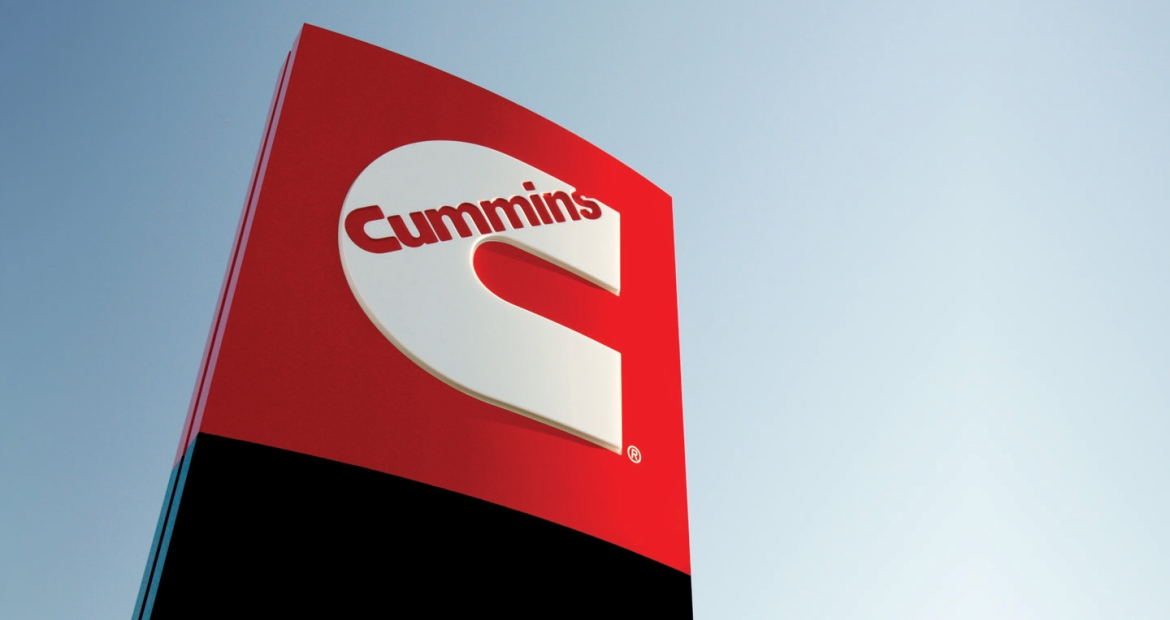 Nearer-to-Zero Emissions Achieved for City Bus Operations
Cummins is ready to meet the next step of Euro VI emissions control with clean diesels now certified to the more stringent Phase-D regulation, following a two-year development and test program. The B4.5, B6.7 and L9 engines with a 150 to 400 hp (112-298 kW) range for bus and coach applications will move to full production status at the Cummins Darlington facility in the UK before Phase-D takes effect on Sept. 1, 2019.
Introduced by Cummins at the UITP Global Public Transport Summit taking place in Stockholm, Sweden (June 9-12), the Euro VI Phase-D engines achieve nearer-to-zero emissions, representing an incremental step towards Euro VII regulations, anticipated to take effect after 2025.
The Phase-D regulations are particularly relevant for bus operations, as they focus on tighter control limits for Oxides of Nitrogen (NOx) emissions during lower speed city operations, as well as under cold engine start conditions. In addition to emissions test cell verification, the Phase-D regulations require on-road testing to capture real-world measurement.  Duty cycle-based testing using high precision Portable Emissions Measurement systems (PEMs) installed on Cummins-powered buses has indicated a 25 percent reduction in NOx emissions, compared to the Phase-A engines when Euro VI was first introduced in 2015.
"With exceptionally low NOx emissions, our latest Phase-D products will help bus fleets improve air quality and align with the recent arrival of the London Ultra Low Emission Zone and other Clean Air Zones being established in cities across Europe," said Ashley Watton, Cummins Director — On-Highway Business Europe.
"To achieve Phase-D certification we focused on the emissions control logic and developed a new algorithm for the management system. By refining and retesting the software over a two-year period, we were able to avoid making any hardware change to the engine or exhaust aftertreatment.
"Phase-D development work required a substantial investment by Cummins, but it does mean our customers retain the benefit of a proven product with identical performance to those they experience today. In terms of vehicle integration, this is no need to re-engineer the Euro VI installations as our Phase-D engines offer a seamless, drop-in solution," added Watton.
The nearer-to-zero emissions benefit of Phase D certification will extend to the hybrid-adapted versions of the widely used Cummins B4.5 and B6.7 engines, continuing to help bus manufacturers across Europe on the road to electrification and fleet decarbonization. When integrated within a diesel-electric driveline, the 4.5- and 6.7-litre clean diesels can reduce fuel consumption and related CO2 emissions by as much as 33 percent.
For conventional diesel bus drivelines, Cummins engines featuring Stop/Start technology will also move forward to Phase-D, saving fuel and greenhouse gas emissions by virtually eliminating engine idling at bus stops.
Enhanced Euro VI
Since the initial Phase-A introduction of the Euro VI regulations, Cummins engines have undergone continuous improvement to meet successive Phases with more advanced emissions control technology. The current Phase-C engines, introduced in 2016, were also upgraded with enhanced power output and torque.
The 4-cylinder B4.5 with up to 210 hp (157 kW) output improved vehicle responsiveness with an increase in both low-end and peak torque from 760 to 850 Nm. The 6-cylinder B6.7 upped the top rating to 300 hp (224 kW) for bus, with peak torque increased to 1200 Nm available at just 1000 rpm. The highest bus rating of the L9 increased from 330 to 370 hp (239-276 kW) with an impressive rise in peak torque up to 1600 Nm.
Enhanced engine robustness results from upgraded components, as well as improved operation of the DPF-SCR aftertreatment, based on experience gained from a Cummins powered Euro VI population approaching 25,000 buses in-service.
As Cummins hybrid-adapted expertise and clean diesel optimization work continues to progress, this will provide operators with the energy choice they need alongside natural gas, battery-electric and other emerging technologies from Cummins.      
About Cummins Inc.
Cummins Inc., a global power technology leader, is a corporation of complementary business segments that design, manufacture, distribute and service a broad portfolio of power solutions. The company's products range from internal combustion, electric and hybrid integrated power solutions to components including filtration, aftertreatment, turbochargers, fuel systems, controls systems, air handling systems, automated transmissions, electric power generation systems, microgrid controls, batteries, electrolyzers and fuel cell products.
Headquartered in Columbus, Indiana (U.S.), since its founding in 1919, Cummins employs approximately 59,900 people committed to powering a more prosperous world through three global corporate responsibility priorities critical to healthy communities: education, environment and equality of opportunity. Cummins serves its customers online, through a network of company-owned and independent distributor locations, and through thousands of dealer locations worldwide and earned about $2.1 billion on sales of $24 billion in 2021.