Cummins Stage V Digs Up Interest at Bauma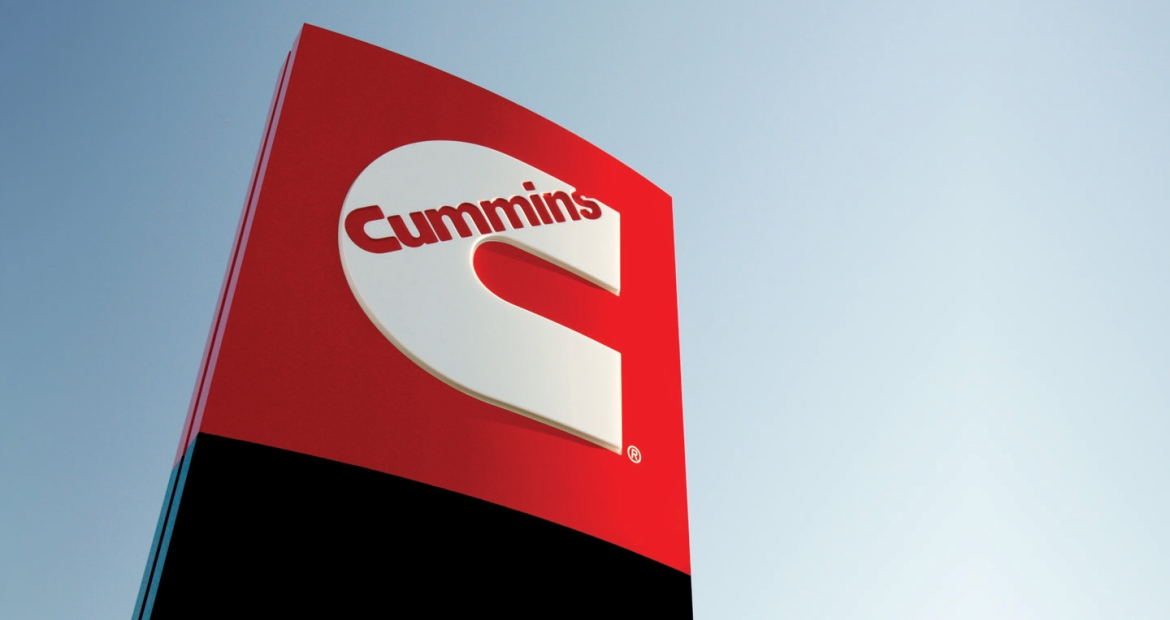 Cummins displayed the QSK60 Stage V engine for the first time at Bauma.
It is available from 1398-2125 kW (1875-2850 hp) with a peak torque of 11,218 Nm, and is ideal for excavators, dump trucks and front-end loaders. The QSK60 is part of a strong mining line-up from 55-2125 kW (74-2850 hp).
Beau Lintereur, Cummins Executive Director of Power Systems Mining and Aftermarket said, "Stage V in 2019 is the first time our mining products have been impacted by emissions regulations in Europe. Our proven solution for US EPA Tier 4 Final using SCR allows us to meet Stage V and provide installation consistency for OEMs."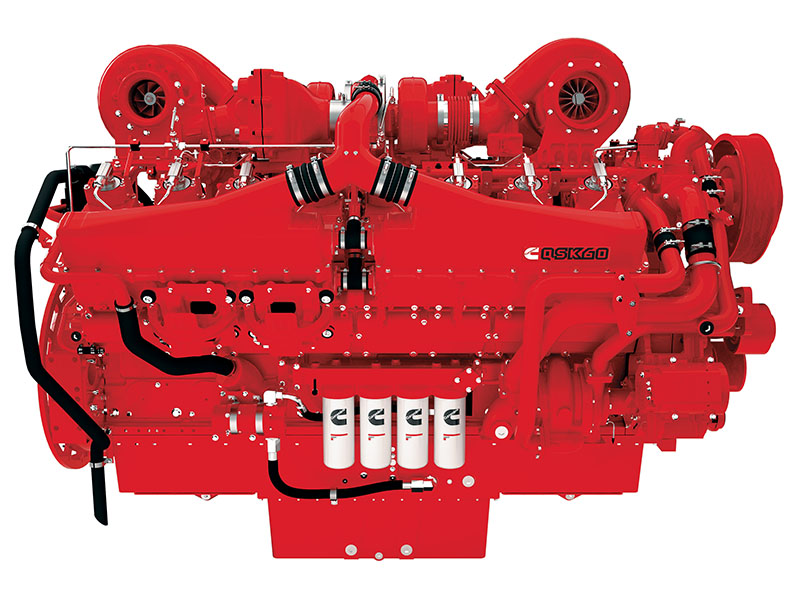 Cummins selected SCR as the best solution to meet Tier 4 Final and Stage V because it delivers the best balance of installation, efficiency and total cost of operation. The fully integrated aftertreatment unit replaces the exhaust muffler, minimizing design modifications. The SCR system is used to reduce NOx to the required level and features an integrated decomposition chamber and Cummins' airless dosing system designed to last the life of the engine. 
The proven QSK60 platform delivers high reliability and outstanding durability, with no loss of power or torque. Heat rejection is similar to the Tier 2 engine, so there is no need to re-engineer the cooling package. The redesigned power cylinder, optimized wastegate turbocharger and improved crankcase breather system work to keep particulate matter (PM) levels low while maintaining durability and reliability. 
"With single-stage and two-stage air handling configurations this engine encompasses a wide range of ratings and altitude capabilities to meet the needs of the toughest mining applications," added Lintereur. 
The two-stage QSK60 engine (displayed) features a simplified air handling configuration using Cummins turbochargers with intercoolers to achieve an altitude capability of up to 3,500 metres without loss of power and capability to reach beyond 5,000 metres. The projected life-to-overhaul exceeding 1.1 million gallons (4.2m litres) of fuel burned, which makes it a great choice for repowers as well as new equipment.
"QSK60 has proven itself in demanding applications around the world. Having a common installation for Tier 4 Final / Stage V and unregulated regions, with the exhaust system being the key difference helps our OEMs build product to use in any territory. They can develop common chassis designs with one engine solution from us to meet the needs of all regions," concluded Lintereur.

Extended maintenance intervals also help reduce TCO for Cummins' mining customers. The latest Fleetguard® fuel filtration technology, NanoNet®, captures and retains more harmful particles than traditional media, for longer fuel pump and injector life. In addition, the advanced water removal architecture featured in Fleetguard fuel filtration products addresses the severe challenges of water in diesel fuel commonly faced by equipment operators. Further, NanoForce® air filters combat tiny particles at a submicron level, removing and retaining the particles before they reach engine components. NanoForce filters have been tested and proven in controlled laboratories, using standard ISO 5011 testing procedures and other proprietary test methods, to ensure an optimum balance of engine protection, performance and overall filter life. Research shows that NanoForce filters may extend filter service intervals more than 1.5 times the typical recommended service period, and during field trials, occasions were observed where NanoForce filters provided up to 5 times the filter life versus competitive products. 
 
About Cummins Inc.
Cummins Inc., a global power leader, is a corporation of complementary business segments that design, manufacture, distribute and service a broad portfolio of power solutions. The company's products range from diesel, natural gas, electric and hybrid powertrains and powertrain-related components including filtration, aftertreatment, turbochargers, fuel systems, controls systems, air handling systems, automated transmissions, electric power generation systems, batteries, electrified power systems, hydrogen generation and fuel cell products. Headquartered in Columbus, Indiana (U.S.), since its founding in 1919, Cummins employs approximately 57,800 people committed to powering a more prosperous world through three global corporate responsibility priorities critical to healthy communities: education, environment and equality of opportunity. Cummins serves its customers online, through a network of company-owned and independent distributor locations, and through thousands of dealer locations worldwide and earned about $1.8 billion on sales of $19.8 billion in 2020. Learn more at cummins.com.