Cummins hitting new heights with new gas technology at Energy Hannover 2019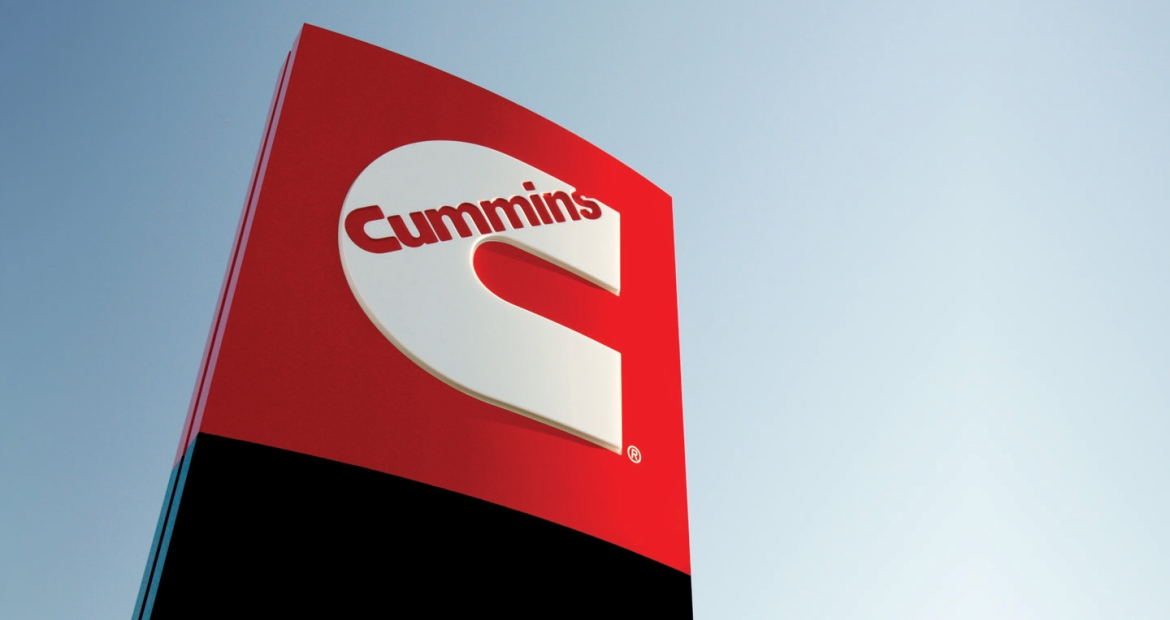 Cummins Inc. (NYSE: CMI) will feature the new HSK78G natural gas generator series during the Energy Hannover show, at Hannover Exhibition Grounds, Germany (April 1 – 5), hall 27, stand L62. 
Following the official launch of the series on March 5 during the Middle East Electricity show in Dubai, Cummins will now be introducing the HSK78G series to the biggest European industry fair to highlight the key benefits offered to the European markets. This new gas generator series represents a bold step into the natural gas arena for Cummins, showcasing new technology in a new engine that pushes new levels of efficiency, transient performance and gas variation to extremes.
With a power density from 1.6 to 2.0 megawatts (MW) from a 78 liter engine across 50 and 60 hertz (Hz), the HSK78G generator models are suitable for a diverse set of industries from landfill, agricultural biogas to manufacturing, greenhouses and hospitals; and have been designed to operate reliably regardless of operating conditions, while achieving a low total-cost-of-ownership. The HSK78G models run cleaner, delivering a high electrical efficiency up to 44.2 percent for 50Hz models, on a wide range of pipeline natural gas down to 70 methane number (MN) without impacting power and efficiency output.
 
"The barrier-breaking fuel flexibility of the HSK78G enables the utilization of low-cost, low-BTU and free fuel sources, that would otherwise be considered waste products, delivering robust power even with very aggressive fuels with minimal derating. By eliminating the need and the space required for gas-cleaning systems customers can optimize their capital (CapEx) and operational (OpEx) expenditures," said Craig Wilkins, Director of Cummins Prime Power Segment and Global Sales Support. 
In addition to the above capabilities, the HSK78G model series provide significant environmental benefits by recovering CO2. In particular, the HSK78G offers thermal efficiency at 47.1 percent, generating 2110 kilowatts (kW) of thermal output for heating, cooling and steam generation, making it the ideal choice for combined heat and power (CHP) applications. Additionally, the HSK78G's superior heat exchange takes up less space, offering greater design flexibility. The models are capable of lowering nitrogen oxide emissions (NOx) down to 250mg/Nm3 (0.5 g/hp-hr) offering compliance with global regulations without the need of selective catalytic reduction (SCR).
"It's possible to burn pipeline natural gas, flare gas and biogas with high efficiency and low emissions without compromising on power output. New technology and electronic engine management systems implemented on the HSK78G models allow the generator to automatically manage gas fuel quality fluctuations, to ensure zero loss in performance via advanced on-board diagnostic control systems," added Wilkins.
Visitors can learn more about the Cummins HSK78G generator series by stepping inside the HSK78G Experience Pod room displayed on the stand. Within this experience, visitors will be going through a journey of different extreme and urban environments from blistering hot deserts to cityscape settings, to understand the full capabilities of the HSK78G series.
Alongside the HSK78G Experience Pod room, an interactive touchscreen will be displayed to allow visitors to explore the complete HSK78G generator model in 360-degree mode; and learn more about the key technical features of this new series.
For 100 years, Cummins' technology has powered success around the world. The company's comprehensive diesel and gas portfolio delivers innovative power projects and solutions based solely upon customer requirements. On stand, visitors will be able to meet product experts to discuss Cummins' wider range of products and aftermarket services.
In addition to the above displays, Cummins will also be presenting in the Decentralized Energy Supply and Building Energy Technologies forums on Friday, April 5, between 11:00 a.m. -11:15 a.m. and 3:30 p.m. - 4:00 p.m. respectively. Across both forums, Cummins product experts will be conducting presentation sessions to introduce the HSK78G natural gas generator series and offer the opportunity to all participants to ask any questions they may have about this new series.
Learn more about the Cummins HSK78G natural gas generator series.
About Cummins Inc.
Cummins Inc., a global power leader, is a corporation of complementary business segments that design, manufacture, distribute and service a broad portfolio of power solutions. The company's products range from diesel, natural gas, electric and hybrid powertrains and powertrain-related components including filtration, aftertreatment, turbochargers, fuel systems, controls systems, air handling systems, automated transmissions, electric power generation systems, batteries, electrified power systems, hydrogen generation and fuel cell products. Headquartered in Columbus, Indiana (U.S.), since its founding in 1919, Cummins employs approximately 61,600 people committed to powering a more prosperous world through three global corporate responsibility priorities critical to healthy communities: education, environment and equality of opportunity. Cummins serves its customers online, through a network of company-owned and independent distributor locations, and through thousands of dealer locations worldwide and earned about $2.3 billion on sales of $23.6 billion in 2019. See how Cummins is powering a world that's always on by accessing news releases and more information at https://www.cummins.com/always-on.