Cummins to Provide the United States Postal Service with Eight Fully-Electric Vehicles in California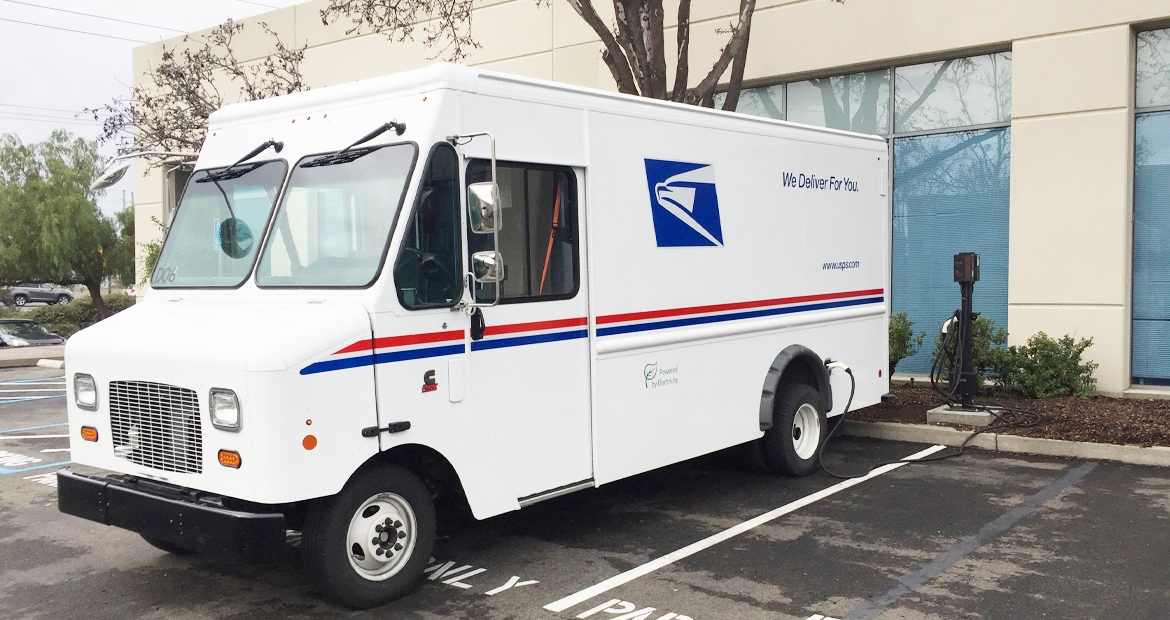 Cummins Inc. (NYSE: CMI) has begun delivering eight Cummins-powered all-electric vehicles to the United States Postal Service (USPS). The fully-electric Cummins PowerDrive equipped vans are expected to eliminate vehicle emissions and reduce fuel and maintenance costs. The pilot program, made possible by a grant from the California Air Resources Board to the San Joaquin Valley Air Pollution Control District (SJVAPCD) and administered by CALSTART, will place the zero-emission vehicles in Fresno and Stockton. Cummins will also provide operator training, vehicle support and data collection to support the program.

"We're excited to provide the US Postal Service with these fully-electric vehicles for demonstration and testing. Cummins has a storied history of providing dependable, quality innovations to help power a world that is always on," said Julie Furber, Vice President – Electrified Power, Cummins. "This program demonstrates our ability to help customers do real work in the real world. Cummins is committed to continue as the leading power supplier in all the markets we serve. As infrastructure and customer demand evolve, we'll have the right technology at the right time."

The eight Cummins-powered vans will be in service by March 31, 2019. The vans have an all-electric range up to 85 miles with a full load on urban drive cycles typical of USPS collection vehicles. The direct drive architecture provides improved performance over the gasoline-powered version in critical areas of power and efficiency. The vans use the same charging system as passenger electric vehicles (SAE J1772 Level 2) and can reach a full charge in about eight hours, making overnight charging a viable option. 

In 2017, Cummins announced its commitment to invest $500 million in electrification across many applications, markets and regions over a period of three years. Cummins Electrified Power business' 200 engineers are solely focused on inventing electrified power solutions for its customers. In 2018, the company announced partnerships and collaborations with on- and off-highway OEMs who are working on electrification solutions in products ranging from bus to medium duty trucks, light commercial vehicles, excavators and drayage trucks. 
About California Climate Investments
This USPS Zero-Emission Delivery Truck Pilot Commercial Demonstration is part of California Climate Investments, a statewide program that puts billions of cap-and-trade dollars to work reducing greenhouse gas emissions, strengthening the economy and improving public health and the environment—particularly in disadvantaged communities. The cap-and-trade program also creates a financial incentive for industries to invest in clean technologies and develop innovative ways to reduce pollution. California Climate Investment projects include affordable housing, renewable energy, public transportation, zero-emission vehicles, environmental restoration, more sustainable agriculture, recycling and much more. At least 35 percent of these investments are made in disadvantaged and low-income communities. For more information, visit www.caclimateinvestments.ca.gov.
About Cummins Inc.
Cummins Inc., a global power leader, is a corporation of complementary business segments that design, manufacture, distribute and service a broad portfolio of power solutions. The company's products range from diesel, natural gas, electric and hybrid powertrains and powertrain-related components including filtration, aftertreatment, turbochargers, fuel systems, controls systems, air handling systems, automated transmissions, electric power generation systems, batteries, electrified power systems, hydrogen generation and fuel cell products. Headquartered in Columbus, Indiana (U.S.), since its founding in 1919, Cummins employs approximately 61,600 people committed to powering a more prosperous world through three global corporate responsibility priorities critical to healthy communities: education, environment and equality of opportunity. Cummins serves its customers online, through a network of company-owned and independent distributor locations, and through thousands of dealer locations worldwide and earned about $2.3 billion on sales of $23.6 billion in 2019. See how Cummins is powering a world that's always on by accessing news releases and more information at https://www.cummins.com/always-on.