Eight Cummins Inc. Employees Receive Prestigious Julius Perr Innovation Award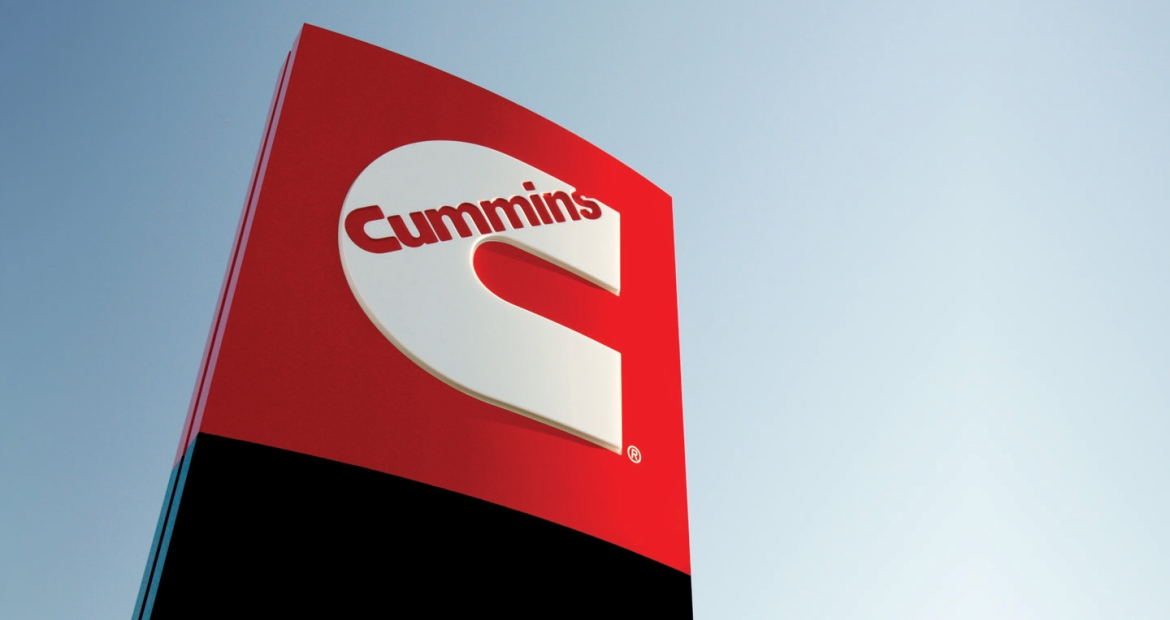 Cummins Inc. has announced the 2018 winners of the the Julius Perr Innovation Award, the highest technical award given by the company.
Cummins Inc. (NYSE: CMI) has announced Kwadwo Owusu, April Evans, Lisa Farrell, Richard Reisinger, Michael Tidwell, Donald Benson, David Carey and John T. Carroll III were honored with the company's highest technical award, the Julius Perr Innovation Award, which is given annually to employees for their contributions that made significant technological advances benefiting the company.

This year the awards recognize inventors who developed critical inventions that were necessary to meet growing emissions and on-board diagnostics (OBD) requirements for diesel engines dependably and with optimized customer performance. 

"The Cummins brand promise is centered on our ability to deliver both innovation and dependability to our global customers," said Jennifer Rumsey, Vice President and Chief Technical Officer. "At Cummins, each day our teams are working on new technologies that improve product performance for our customers. I am honored to commend these employees for their inventions that have improved emissions and brought value to our customers and to Cummins."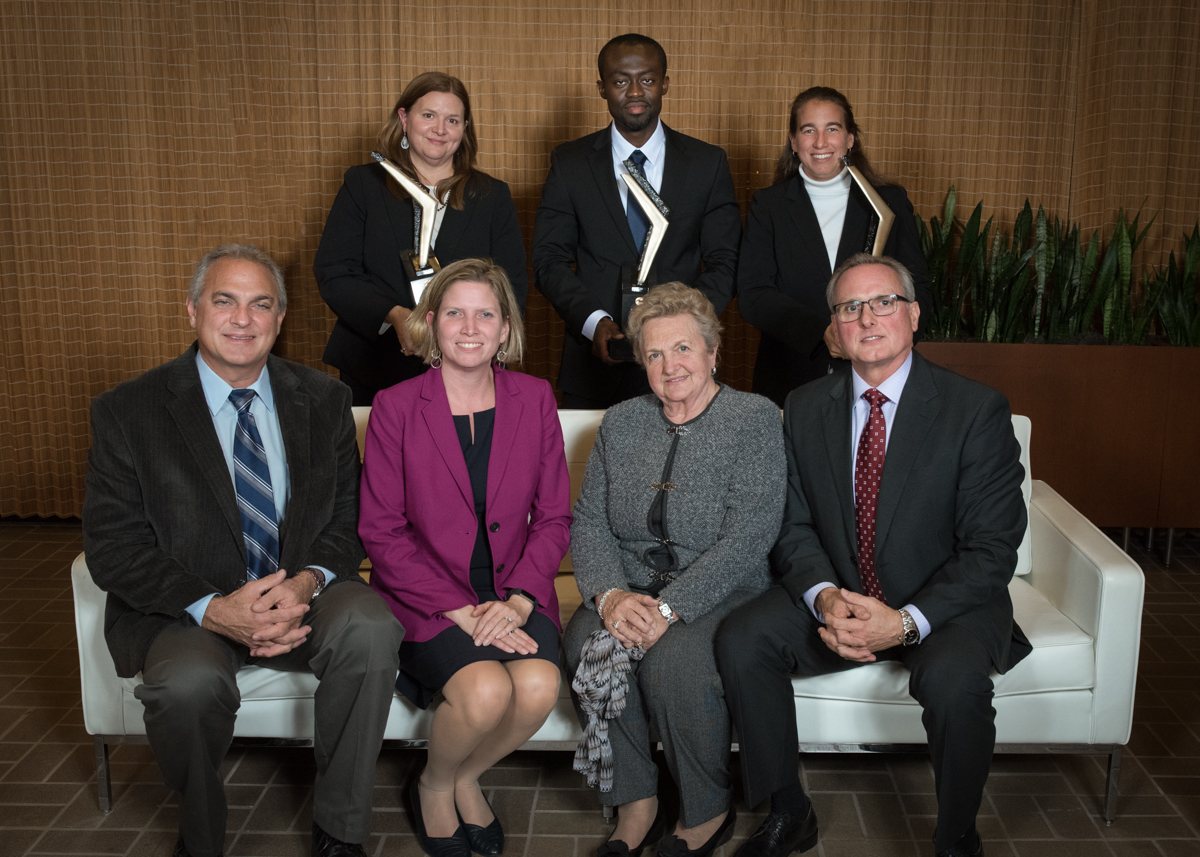 Kwadwo Owusu, April Evans and Lisa Farrell developed a method to reduce solid urea deposit formations in the aftertreatment system by monitoring OBD systems. Solid deposits can be inadvertently formed during the reduction of NOx emissions in the aftertreatment system, and deposit control is critical to the proper function of the diesel emission reduction system. This team determined the optimum time and methods to effectively remove deposits. This technology ensures Cummins products remain emissions compliant throughout their useful life. This innovation has been universally used on all SCR catalyst technologies sold by Cummins since 2010. To date, there are over one million units benefiting from this feature. The feature has reduced warranty costs, enhanced customer experience, added brand value and has further distinguished Cummins products from its competitors.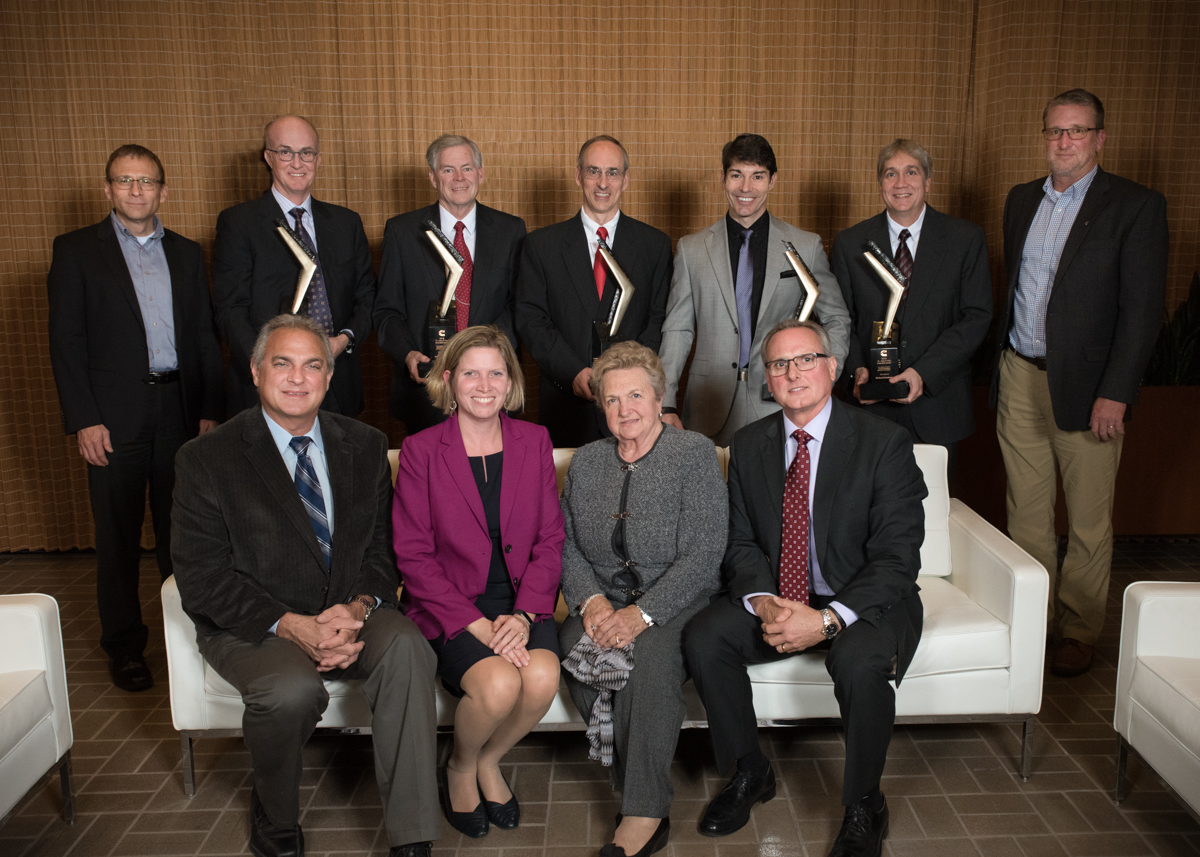 Richard Reisinger, Michael Tidwell, Donald Benson, David Carey and John T. Carroll III were honored for their work that enabled fuel systems to meet OBD regulations and improved emission control and performance. One of the new regulations required the detection of a fueling error in the fuel system. This team determined that injecting fuel during engine motoring events resulted in a high accuracy of the fuel metering and provided a method of accurately measuring fuel system leakage. This technology is used on Cummins B, G, L and X engines for OBD of the fuel injector quantity. Also, this patent requires Cummins competitors to rely on more complex techniques, which are subject to errors from vehicle dynamics and combustion tuning.

These projects, all protected by U.S. Patents, and related foreign patents, have had a significant impact on the company, the industry and the environment. This important work exemplifies the spirit of the late Dr. Perr, who was responsible for many of the innovations that have made Cummins a leader in diesel technology.
Diesel will be the power of choice in many markets for the foreseeable future. Cummins continues to make technological advancements that will improve the emissions and fuel economy of diesel engines, creating more environmentally-friendly products. From 1990 to 2010, diesel emissions, primarily NOx and PM, were reduced by more than 90 and 98 percent, respectively.

This prestigious award was created to honor Dr. Perr, who retired from Cummins in 1997 as Vice President – Fuel Systems.  Dr. Perr, who died in 2005, joined Cummins in 1958 after fleeing Communist Hungary.  He was named as the inventor or co-inventor of 80 U.S. patents.
 
About Cummins Inc.
Cummins Inc., a global power technology leader, is a corporation of complementary business segments that design, manufacture, distribute and service a broad portfolio of power solutions. The company's products range from internal combustion, electric and hybrid integrated power solutions and components including filtration, aftertreatment, turbochargers, fuel systems, controls systems, air handling systems, automated transmissions, electric power generation systems, microgrid controls, batteries, electrolyzers and fuel cell products. Headquartered in Columbus, Indiana (U.S.), since its founding in 1919, Cummins employs approximately 59,900 people committed to powering a more prosperous world through three global corporate responsibility priorities critical to healthy communities: education, environment and equality of opportunity. Cummins serves its customers online, through a network of company-owned and independent distributor locations, and through thousands of dealer locations worldwide and earned about $2.1 billion on sales of $24 billion in 2021.