Cummins Discusses Energy Diversity and Innovation at Achates Opposed Piston Engine Symposium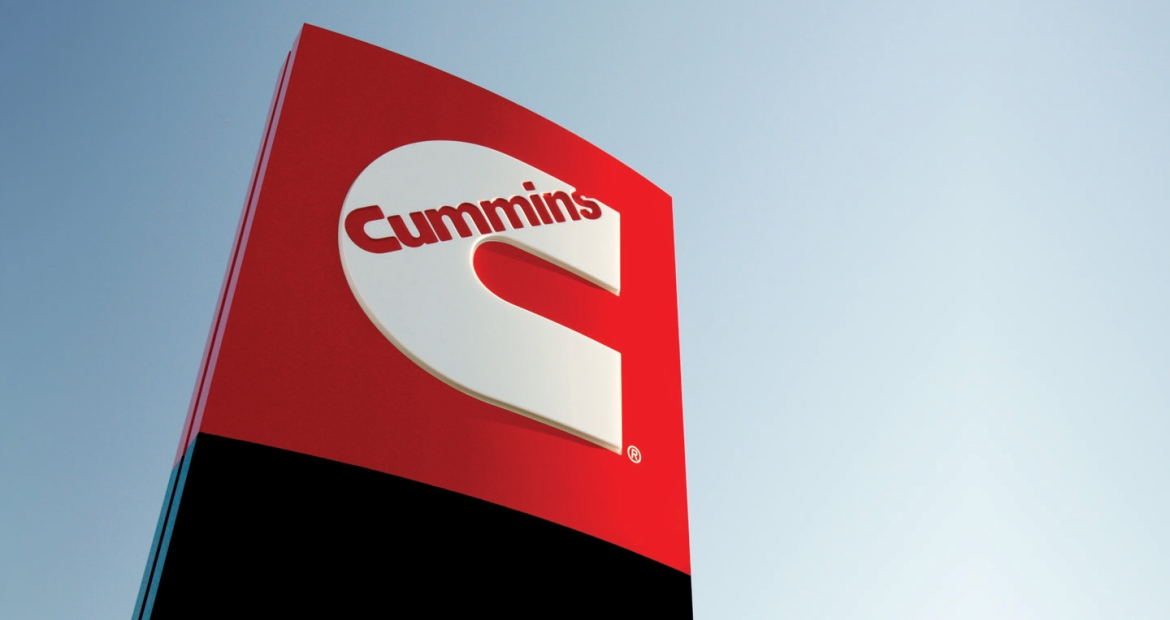 Today, Regina Barringer, General Manager of the Global Rail & Defense for Cummins Inc. (NYSE: CMI) joined customers, policymakers, regulators and other businesses at the Achates Opposed Piston Engine Symposium to discuss Cummins' collaboration with Achates, the need for diverse power solutions and the importance of emissions regulations.
"This project with Achates demonstrates that in addition to power solutions that utilize newer types of energy, Cummins will continue to innovate the diesel engine," Barringer said.
"Diesel technology is the core technology of many economic sectors because of its power density, availability, and the durability of diesel engines. It's not only new technologies that will make strides toward additional sustainability. Diesel will move ahead with them."
In 2017, Cummins was awarded a $47.4 million contract by the National Advanced Mobility Consortium, to develop and demonstrate a technologically advanced engine for the next generation of U.S. combat vehicles. The Advanced Combat Engine (ACE) project is led by Cummins Corporate Research and Technology and supported by Achates Power in the development of an opposed piston multi-cylinder engine for the military. ACE is a key component of the Army's 30-year strategy to modernize tactical and combat vehicles.
During the symposium, Barringer highlighted the work to develop this technology to improve the performance, survivability, and range of ground combat vehicles while reducing fleet fuel use. 
Barringer emphasized the need for both continual innovation and diverse energy solutions to meet customer needs. She also discussed the importance of companies like Cummins working collaboratively with CARB and EPA to develop tough, clear and enforceable standards. 
"To meet future energy and emissions requirements, a diverse range of power solutions will be necessary," Barringer said. "For example, electrification will be adopted more incrementally in commercial applications – first in bus and pick-up and delivery and in other markets over time as it becomes economically viable. However, clean diesel will remain the most cost-effective solution in many heavy-duty and off-highway markets for the next decade or longer. Cummins will continue to innovate and bring new solutions to our customers when they are viable to help our customers be as successful as possible." 
Cummins, a global power leader, currently offers the broadest portfolio of power solutions available including clean diesel, natural gas, electrified power and hybrids and is continuing to develop other alternative technologies, including natural gas and hydrogen fuel cell solutions. 
 
About Cummins Inc.
Cummins Inc., a global power leader, is a corporation of complementary business segments that design, manufacture, distribute and service a broad portfolio of power solutions. The company's products range from diesel, natural gas, electric and hybrid powertrains and powertrain-related components including filtration, aftertreatment, turbochargers, fuel systems, controls systems, air handling systems, automated transmissions, electric power generation systems, batteries, electrified power systems, hydrogen generation and fuel cell products. Headquartered in Columbus, Indiana (U.S.), since its founding in 1919, Cummins employs approximately 61,600 people committed to powering a more prosperous world through three global corporate responsibility priorities critical to healthy communities: education, environment and equality of opportunity. Cummins serves its customers online, through a network of company-owned and independent distributor locations, and through thousands of dealer locations worldwide and earned about $2.3 billion on sales of $23.6 billion in 2019. See how Cummins is powering a world that's always on by accessing news releases and more information at https://www.cummins.com/always-on.