Cummins Hybrid-Adapted Euro VI Engines Achieve a Total of 2,000 Bus Installations in Europe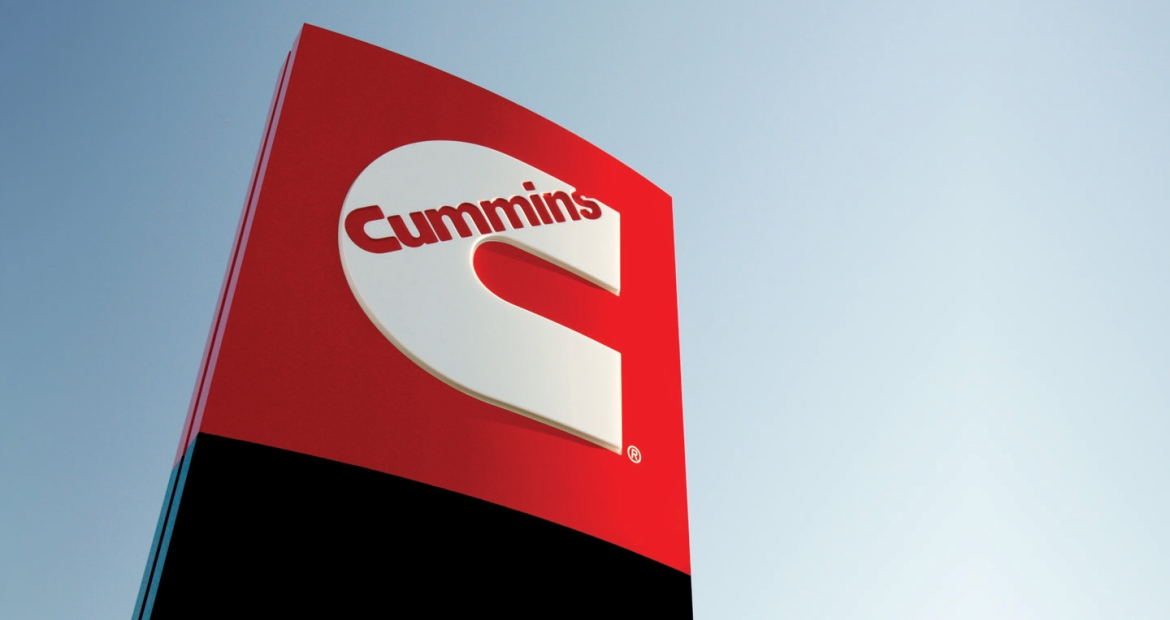 Technology Achievement Improves Air Quality, Lowers Carbon Footprint
Cummins today announced a Euro VI technology achievement by reaching a total of 2,000 hybrid-adapted engine installations in buses operating across Europe, making a major contribution to improving air quality and reducing the carbon footprint. Cummins 'H' versions of the B4.5 and B6.7 are specially configured to integrate with the hybrid driveline and provide a seamless Stop/Start function for the vehicle  to save up to 12 percent fuel consumption.
The high-volume hybrid bus success in the UK is represented by the Enviro400H from Alexander Dennis Limited and the New Routemaster from Wrightbus, with both double-deck buses featuring Cummins B4.5-H. A recent UK arrival is the Belfast 'Glider' rapid transit articulated hybrid bus from Van Hool utilizing the B6.7-H. 
Beyond the UK, single-deck hybrid buses can be found operating in European cities with either the four-cylinder 4.5-litre or the six-cylinder 6.7-litre Cummins, installed by bus manufacturers including VDL, Solaris, Vectia and Irizar.  
The hybrid-adapted engine is performance optimized by Cummins to deliver power and torque at specific points on the fuel map, aligned to a load-demand following mode. Smart engine logic interfaces with the hybrid drive to determine when is the most energy-efficient time to recharge the battery. Developing this hybridization capability has established the customer engineering and integration team at Cummins Darlington Technical Centre as the leading engine hybridization specialists in Europe. 
"Cummins engine hybridization expertise has played a key role in helping many bus manufacturers on the road to electrification and achieve remarkable results in terms of fuel savings, emissions reduction and vehicle sociability," said Ashley Watton, Cummins Director — On-Highway Business Europe.
"Our hybrid engine installation work continues forward into 2019 with some exciting projects underway, including a double-articulated tram bus and regional coach. The efficiency of hybrid technology and engine optimization continues to improve and will provide operators with the energy choice they need alongside clean diesel, natural gas and full electric solutions," added Watton.
Cummins' leading position with hybrid-adapted engine installations in Europe is replicated in North America, where around 22 percent of all transit buses are expected  to feature these engines in 2018.  
This unique level of expertise has positioned Cummins with the ability to move ahead with a new generation of fully optimized engines intended for plug-in capable hybrid buses. Evaluation work is also underway to introduce the F2.8 compact engine as a hybrid-adapted version for shuttle bus applications.
  
Stop/Start Savings
The Euro VI hybrid-adapted engines incorporate Cummins Stop/Start technology with the capability to eliminate almost all engine idling at bus stops, traffic lights and pedestrian crossings. Robust design enables the engine to accept up to 30 engine-off stops per operating hour, though this is typically about 16 stops. The engine position sensor ensures instant readiness for a soft restart in just 0.5 seconds following the engine-off mode.
The Stop/Start function typically contributes up to 12 percent of the overall hybrid bus fuel savings, potentially saving more than 5 metric tons of CO2 greenhouse gas per year for the vehicle. The bus emits zero emissions and zero-noise for an average of 13.5 minutes per operating hour when the engine-off phase is engaged, enhancing sociability in the vicinity for passengers and pedestrians.
Hybrid-Engine Expertise
One of the advantages of the hybrid bus application is the ability to downsize the engine displacement, offering the opportunity to release useful installation space. Depending on vehicle weight and duty cycle thresholds, downsizing is made possible due to the power assist function available from the hybrid system, for example, when climbing a gradient. 
The Cummins hybrid engineering team has created a series of feature sets enabling    the 'H' adapted engines to be fully optimized for leading hybrid drive suppliers such as BAE Systems, Siemens, Eaton and others. The B4.5-H and B6.7-H can be installed in either series or parallel hybrid systems with engine parameters adjusted for lower or higher average speed duty cycles. 
The B6.7-H offers up to 300 hp (224 kW) with a peak torque of 1200 Nm, while the B4.5-H  is available up to 210 hp (157 kW) with a peak torque of 850 Nm.
The hybrid-engine configuration is streamlined by eliminating power-take-off accessories used to drive steering pumps, fan drives, air compressors and air-conditioning as they can be run directly from the electrical supply from the battery. The starter motor can also be removed, although this is retained for some installations as a back-up. Removing these engine-driven accessories could retain as much as 80 hp (60 kW) for the hybrid engine compared to the parasitic losses of a conventional bus engine. 
 
About Cummins Inc.
Cummins Inc., a global power leader, is a corporation of complementary business segments that design, manufacture, distribute and service a broad portfolio of power solutions. The company's products range from diesel, natural gas, electric and hybrid powertrains and powertrain-related components including filtration, aftertreatment, turbochargers, fuel systems, controls systems, air handling systems, automated transmissions, electric power generation systems, batteries, electrified power systems, hydrogen generation and fuel cell products. Headquartered in Columbus, Indiana (U.S.), since its founding in 1919, Cummins employs approximately 61,600 people committed to powering a more prosperous world through three global corporate responsibility priorities critical to healthy communities: education, environment and equality of opportunity. Cummins serves its customers online, through a network of company-owned and independent distributor locations, and through thousands of dealer locations worldwide and earned about $2.3 billion on sales of $23.6 billion in 2019. See how Cummins is powering a world that's always on by accessing news releases and more information at https://www.cummins.com/always-on.