Cummins Enhances Euro VI Support Capability for UK Bus Operations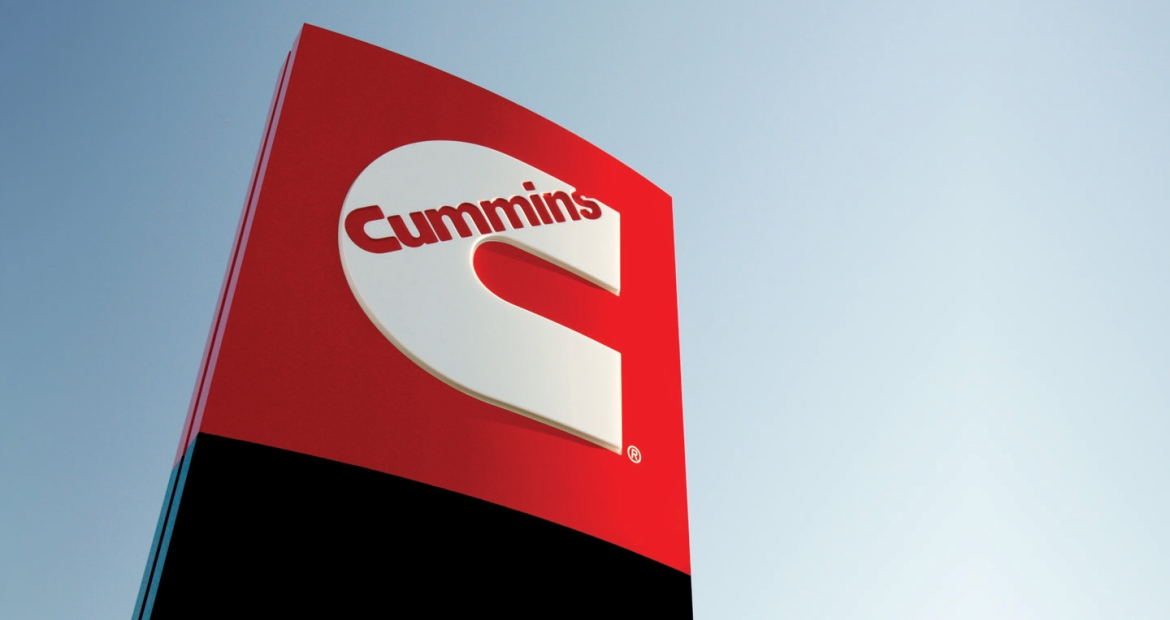 Introduces ReCon Engines And Expands Mobile Service Support 
As the UK bus market moves to a cleaner, low emissions environment with an increasing Euro VI engine population, Cummins has responded by aligning its aftermarket capability to meet these changing customer needs by introducing factory remanufactured Euro VI engines to extend vehicle life with a lower total cost of ownership. The Cummins support network has also been significantly enhanced with an expanded fleet of over 200 service vehicles providing a faster response to help improve uptime availability for UK bus operators.
Cummins has put in place the necessary streamlined process infrastructure to support the growing number of latest technology B4.5 and B6.7 engines in the bus industry, by increasing the number of highly skilled service engineers equipped with the latest diagnostic field service tools.
For the first time, Cummins is now able to offer customers a range of new and ReCon Euro VI engines, compliant to the latest emissions standards and ready for the introduction of Low Emissions Zones by cities looking to improve air quality by upgrading their bus fleets. The ReCon Euro VI engines are fully factory remanufactured, incorporating the latest product improvements, and completed to 'as new' specification.
Cummins is now able to offer power solutions compliant with the latest emission standards, for the full life term of the vehicle. Coupled with a full range of ReCon parts and aftertreatment, Cummins is able to meet the demand for aftermarket solutions for the growing population of Euro VI engines, which has seen a significant increase in numbers in the last few years.
In addition, Cummins has stepped up its level of technical support for these more sophisticated products, by increasing its service coverage and offering a range of support solutions. Customers now benefit from a service network of over 200 support vehicles, providing customers with a faster, more responsive service. The new enhanced service model sees an increased focus on providing customers with service support at their own location through the greater capability of a strong, nationwide team of field-based service technicians, based in the local area, in close proximity to customers.
For highly complex maintenance and repairs, or where specialist in-shop work is still required, Cummins continues to provide this support from regional service centres across the UK and Ireland.
Improving Vehicle Uptime
Customer preferences have evolved in recent years from a need for traditional support out of fixed Service Centre or Branch locations, to an increased requirement for more agile support from mobile field support from service technicians. Cummins enhanced service approach provides an important advantage for bus operators, especially where much of this work can now be carried out more quickly and efficiently at the customers' site.
Mick Stewart, Director – UK & Ireland Distribution, explains, "In recent years we have seen a significant shift in the type of service support required by our customers, reflecting a change in the marketplace. With an increasing need for improved vehicle uptime and productivity, customers are demanding faster, more responsive service support on site, where and when they need it."
He continued, "Cummins has one of the strongest service support networks across the country, with highly trained, skilled field service professionals based throughout the UK, in close proximity to customer locations. Our technicians provide fast and flexible local support to customers. Their specialist expertise and experience in Cummins products enables them to carry out over 90% of all engine maintenance and repair requirements at the customers' location. This high-level service capability effectively minimises equipment downtime, reduces cost and is more convenient for customers."
"Service engineers arrive on site in fully equipped modern support vehicles armed with the necessary tools and latest technology to carry out most maintenance and repairs. Laptop computers are loaded with 'Insite', Cummins' field service tool, which can be plugged into the vehicle's on-board control module. 
"This enables engineers to check most manufacturers' electronically controlled engines, transmissions, braking and vehicle systems. These computers also read trip and fault code information from Cummins engines."
Stewart concluded, "Cummins deliver quality service and repairs carried out by fully trained technicians and engineers, giving customers' reassurance and peace of mind that the work undertaken will meet the highest standards for quality, and the need for reliable, dependable performance." 
###
For more information, bus operators can contact the Cummins Support Team on Tel: 08705 32 92 02, or email: [email protected] 
About Cummins Inc.
Cummins Inc., a global power leader, is a corporation of complementary business segments that design, manufacture, distribute and service a broad portfolio of power solutions. The company's products range from diesel, natural gas, electric and hybrid powertrains and powertrain-related components including filtration, aftertreatment, turbochargers, fuel systems, controls systems, air handling systems, automated transmissions, electric power generation systems, batteries, electrified power systems, hydrogen generation and fuel cell products. Headquartered in Columbus, Indiana (U.S.), since its founding in 1919, Cummins employs approximately 61,600 people committed to powering a more prosperous world through three global corporate responsibility priorities critical to healthy communities: education, environment and equality of opportunity. Cummins serves its customers online, through a network of company-owned and independent distributor locations, and through thousands of dealer locations worldwide and earned about $2.3 billion on sales of $23.6 billion in 2019. See how Cummins is powering a world that's always on by accessing news releases and more information at https://www.cummins.com/always-on.