Cummins Announces Third Quarter Results; Maintains Outlook for 2018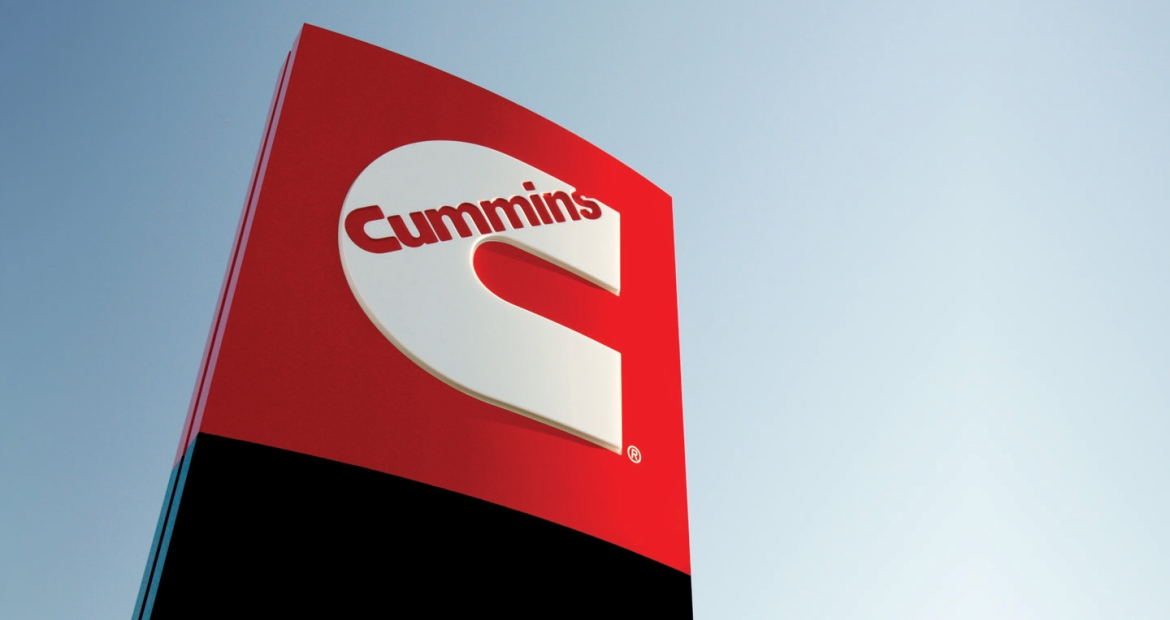 Third quarter revenues increase 12 percent from same quarter in 2017.
Third quarter revenue of $5.9 billion
GAAP1 Net Income of $692 million and EPS of $4.28
Record EBITDA of $983 million or 16.5 percent of sales
Full year revenues expected to increase 15 to 17 percent
Full year EBITDA is expected to be 14.8 percent to 15.2 percent of sales
Cummins Inc. (NYSE: CMI) today reported results for the third quarter of 2018.
Third quarter revenues of $5.9 billion increased 12 percent from the same quarter in 2017.  The Company delivered growth in most major markets as demand for trucks, construction, and power generation equipment all improved. Currency negatively impacted revenues by 1 percent, primarily due to a weaker Brazilian Real.  
Sales in North America improved by 17 percent while international revenues increased by 6 percent led by growth in India, China, Latin America, and Europe. 
"We delivered record earnings this quarter due to increased demand in a number of key markets, growth in our market share and the benefits of cost reduction initiatives," said Chairman and CEO Tom Linebarger. "We have completed our previously announced $500 million accelerated share repurchase plan and our Board of Directors recently authorized a new $2 billion share repurchase plan, which reflects our confidence in our long-term performance. Year to date, we have returned $1.4 billion to shareholders in the form of dividends and share repurchase, consistent with our plan to return 75 percent of Operating Cash Flow in 2018." 
Earnings before interest, taxes, depreciation and amortization (EBITDA) in the third quarter were $983 million, or 16.5 percent of sales, up from $788 million or 14.9 percent of sales a year ago.   
Net income attributable to Cummins in the third quarter was $692 million ($4.28 per diluted share), compared to net income of $453 million ($2.71 per diluted share).  Third quarter results were positively impacted by $37 million in discrete tax items, of which $34 million was related to U.S. tax reform.  Excluding these items, net income attributable to Cummins in the third quarter was $655 million ($4.05 per diluted share). The company now expects its 2018 effective tax rate to be 21 percent, excluding discrete items, compared to the prior guidance of 23 percent.
Based on the current forecast, Cummins expects full year 2018 revenues to be up 15 to 17 percent and EBITDA of 14.8 to 15.2 percent of sales, unchanged from prior guidance.
Recent Highlights: 
Cummins was named to the Dow Jones Sustainability North American Index for a 13th consecutive year. The index is considered one of the most prestigious sustainability rankings.
The Cummins PowerDrive, an advanced suite of plug-in hybrid electric powertrain solutions spanning light, medium and heavy-duty applications, was unveiled at the 2018 IAA Commercial Vehicle Show.
The Company returned $682 million to shareholders in the form of dividends and share repurchases in the third quarter, including the recently completed the $500 million accelerated share repurchase announced in August.
View the full release, including third quarter 2018 detail., by visiting Cummins' Investor Relations website. 
1 Generally Accepted Accounting Principles
About Cummins Inc.
Cummins Inc., a global power leader, is a corporation of complementary business segments that design, manufacture, distribute and service a broad portfolio of power solutions. The company's products range from diesel, natural gas, electric and hybrid powertrains and powertrain-related components including filtration, aftertreatment, turbochargers, fuel systems, controls systems, air handling systems, automated transmissions, electric power generation systems, batteries, electrified power systems, hydrogen generation and fuel cell products. Headquartered in Columbus, Indiana (U.S.), since its founding in 1919, Cummins employs approximately 61,600 people committed to powering a more prosperous world through three global corporate responsibility priorities critical to healthy communities: education, environment and equality of opportunity. Cummins serves its customers online, through a network of company-owned and independent distributor locations, and through thousands of dealer locations worldwide and earned about $2.3 billion on sales of $23.6 billion in 2019. See how Cummins is powering a world that's always on by accessing news releases and more information at https://www.cummins.com/always-on.