Cummins Showcases Innovations in Rail Power at Innotrans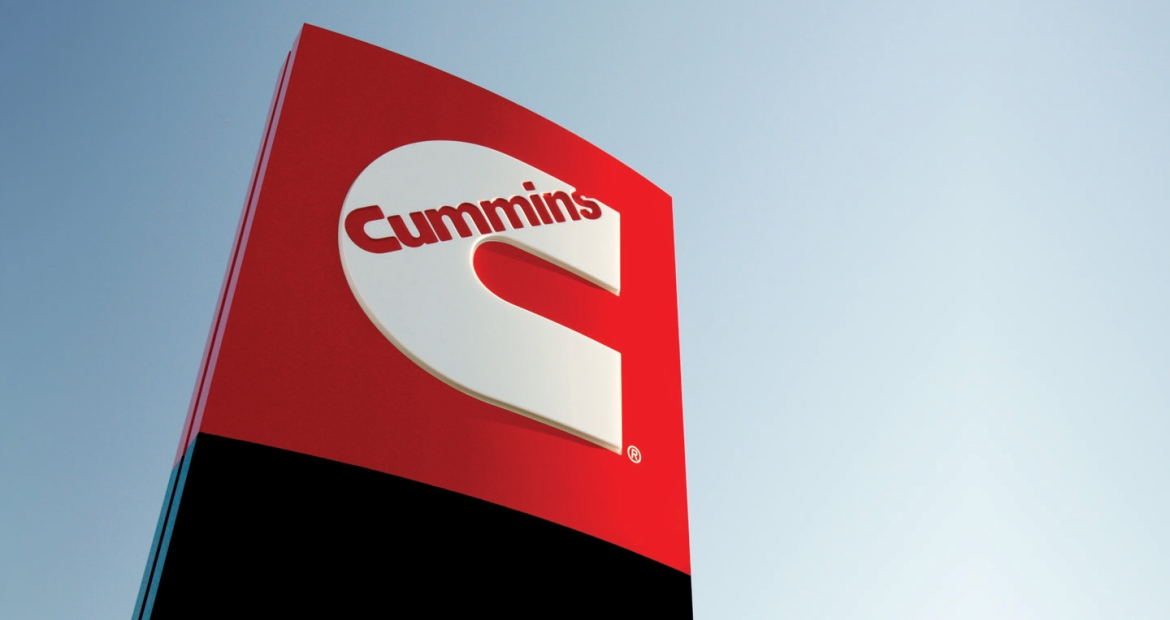 Cummins is showcasing its latest locomotive power portfolio at InnoTrans 2018, Berlin, September 18 – 21, on Stand 207, Hall 18.

For over 70 years, Cummins has brought innovation, reliability and performance to rail operations around the world. From yard switchers and mainline freight to passenger locomotives and more, Cummins engines have endured some of the toughest duty cycles and environmental conditions imaginable.

Cummins QSK60 
Featured at the stand will be the Cummins QSK60 diesel engine, the newest evolution of the Cummins QSK60 locomotive engine design, which will power Stadler's new ultra-lightweight South American Light Loco (SALi) locomotives. Designed specifically for the Bolivian Ferrovaria Andina (Andean Railway) FCA, the 60 litre engine combines high-power output with outstanding reliability, allowing the diesel-electric SALi to operate up to 100 km/h on meter-gauge rail networks in harsh environments and at altitudes of over 5,000 meters above sea-level.

Cummins QSK95
Cummins leading innovation in rail technology continues to transform rail operations globally with the QSK95 engine. The Siemens Charger Locomotives, powered by the QSK95 Tier 4 engine and aftertreatment system, have now been in revenue service for fifteen months. Over that period, the diesel-electric passenger locomotives have racked up over 205,000 hours in service, and traveled over 3.1 million miles.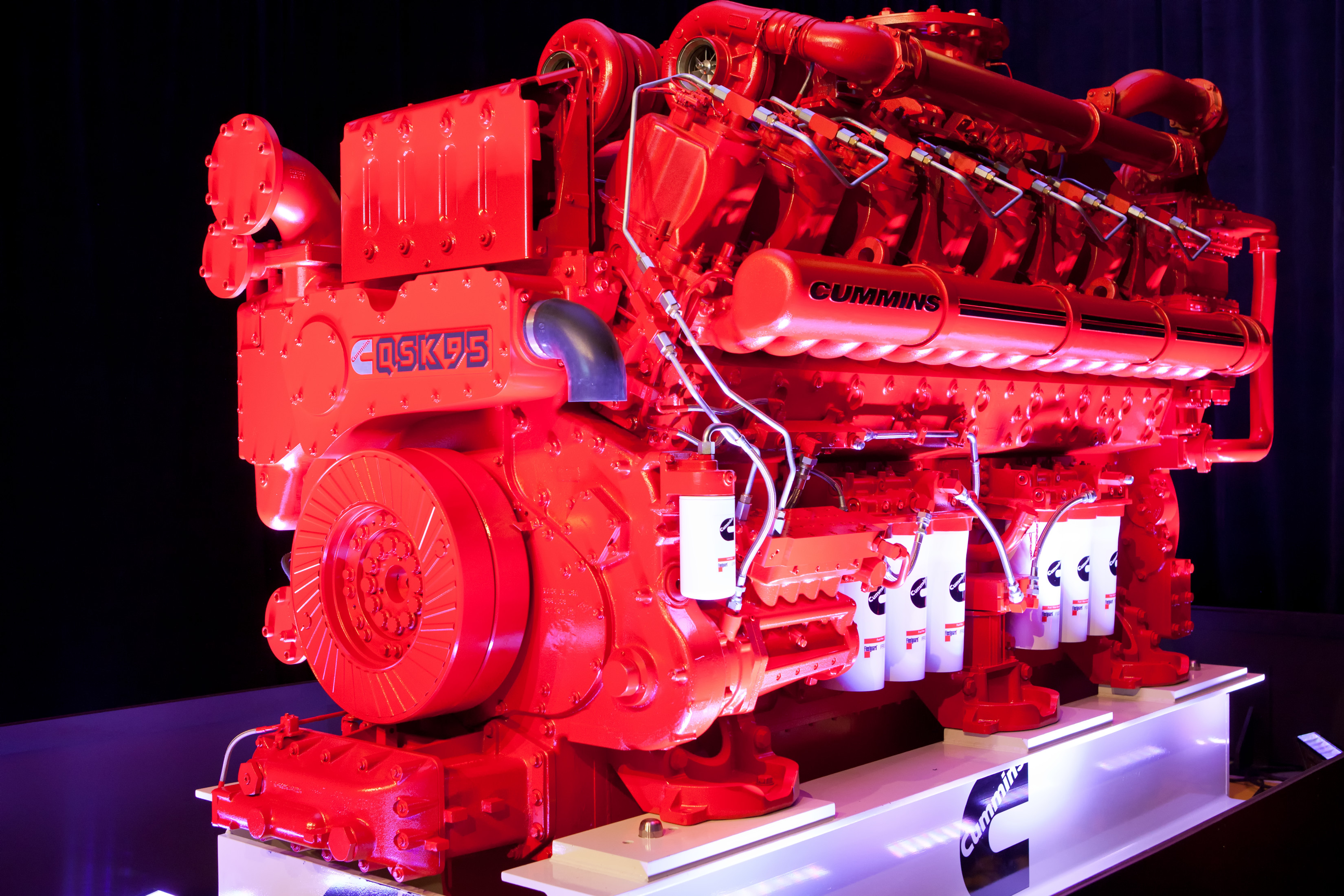 The Charger locomotive, designed specifically for the North-American passenger rail market, is capable of operating speeds up to 125 mph (201 km/h) with a maximum rating of 4,400 hp. Chargers are currently operating in multiple areas in the United States, including Illinois, California, Michigan, Missouri, Oregon, Maryland, Washington and the premier Brightline rail service in Florida. The QSK95 engine is manufactured in Cummins state-of-the-art technical center and engine manufacturing facility in Seymour, Indiana.  

The QSK95 uses integrated Selective Catalytic Reduction (SCR) aftertreatment system to meet EPA Tier 4 emissions. Combined with Cummins latest-generation Modular Common Rail Fuel System (MCRS) technology with quad-turbocharging, the QSK95 delivers the most powerful output of any 16-cylinder high-speed diesel.  The QSK95 delivers unmatched fuel efficiency and responsiveness with ultra-low emissions and reduced noise in a smaller footprint compared to traditional medium speed diesel engines.

Cummins QSK78
Earlier this year in Western Australia, powered by the Cummins QSK78 engine, Watco and their customer and partner, CBH Group, broke a transportation record by moving grain to port with the longest and heaviest grain train to ever operate in the continent.

The 1.8 kilometer (1.1 mile) long train, consisting of 120 wagons and three locomotives, helped CBH deliver 9,000 tons of grain to port at Kwinana Grain Terminal, just south of Perth. What once would have required at least 155 trucks was accomplished by one train - a record for Australia.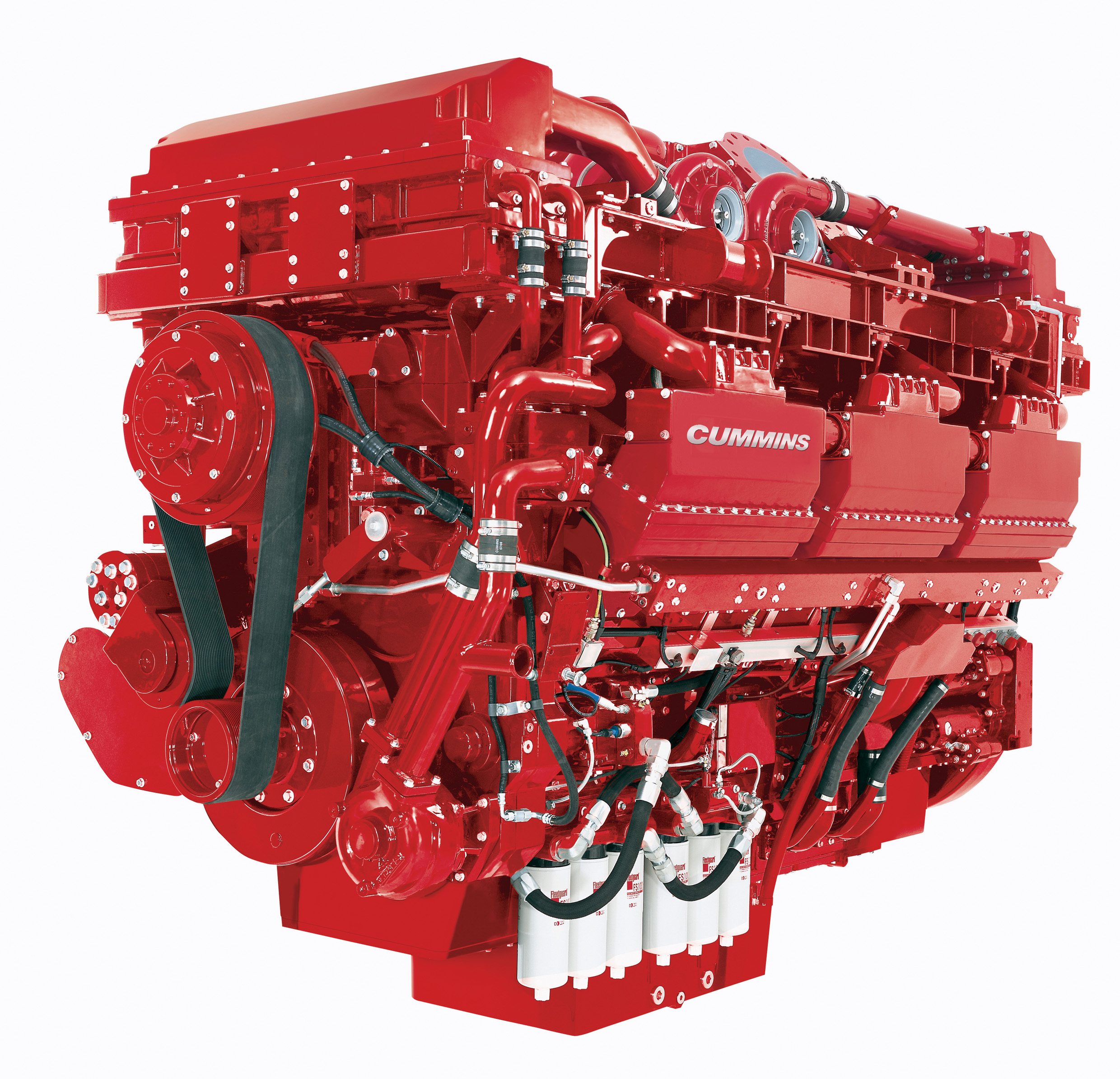 Initially, the QSK78 powered train was started as a trial.  Demonstrated success of the initial trial perpetuated the continued the joint effort between CBH and Watco to maximize the utilization of CBH's rolling stock to transport the grain as efficiently as possible. In fact, the record broken was CBH and Watco's own 2016 record. That train was 1.3 kilometers (.8 mile) long with 88 wagons and moved 6,500 tons of grain. This 2016 trial success led the 88-wagon trains to become a regular part of rail operations in Australia.

"We learned a lot when running the previous 88 wagon-train in 2016, and through this 2018 trial, we'll build on those learnings to make sure we get growers' grain to market in the most efficient and cost effective way possible," said David Capper CBH General Manager Operations.

"CBH's continued effort to maximize efficiency, value of rail and their willingness to invest capital into the locomotives and wagons has been the driver behind their ability to lower freight rates and move more tonnage with less equipment," added Rick Webb, Watco's CEO.
 
About Cummins Inc.
Cummins Inc., a global power leader, is a corporation of complementary business segments that design, manufacture, distribute and service a broad portfolio of power solutions. The company's products range from diesel, natural gas, electric and hybrid powertrains and powertrain-related components including filtration, aftertreatment, turbochargers, fuel systems, controls systems, air handling systems, automated transmissions, electric power generation systems, batteries, electrified power systems, hydrogen generation and fuel cell products. Headquartered in Columbus, Indiana (U.S.), since its founding in 1919, Cummins employs approximately 61,600 people committed to powering a more prosperous world through three global corporate responsibility priorities critical to healthy communities: education, environment and equality of opportunity. Cummins serves its customers online, through a network of company-owned and independent distributor locations, and through thousands of dealer locations worldwide and earned about $2.3 billion on sales of $23.6 billion in 2019. See how Cummins is powering a world that's always on by accessing news releases and more information at https://www.cummins.com/always-on.