Cummins Hitting New Heights with Engine Design at InnoTrans 2018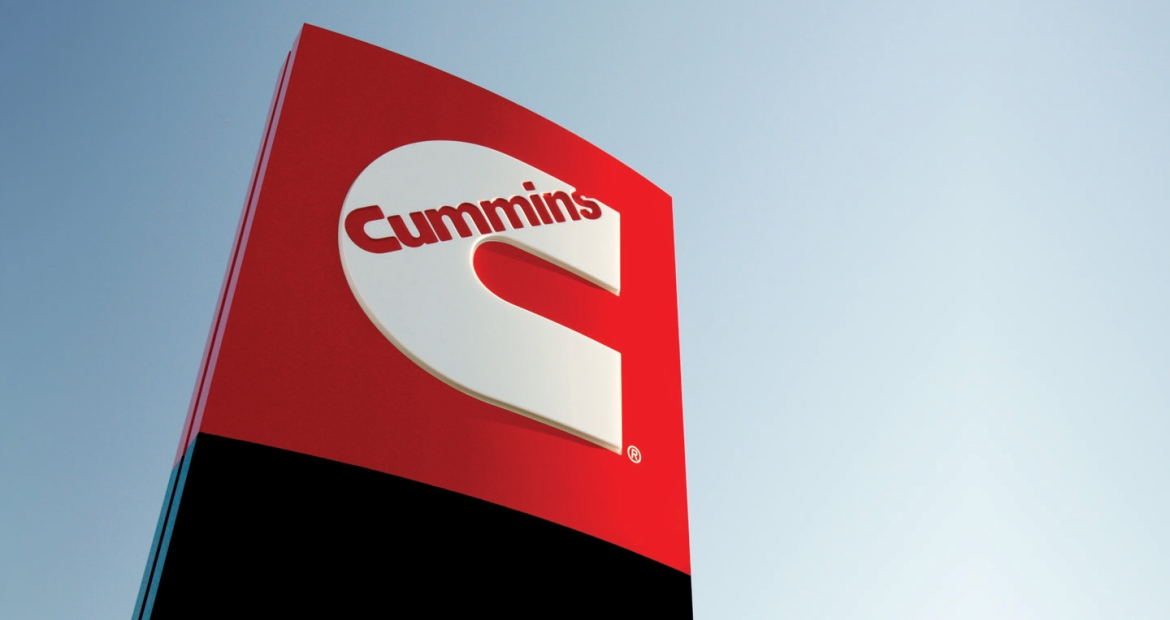 Cummins Inc. (NYSE: CMI) will be showcasing its latest QSK60 engine and demonstrating its power portfolio for the global rail market at this year's InnoTrans in Berlin, Germany (September 18-21) in hall 18, stand 207. 
Featured at the stand will be the Cummins QSK60 diesel engine, the newest evolution of the Cummins QSK60 locomotive engine design, which will power Stadler's new state-of-the-art ultra-lightweight South American Light Loco (SALi) locomotives. Designed specifically for the Bolivian Ferrovaria Andina (Andean Railway) FCA, the 60 litre compliant engine combines high-power output with outstanding reliability, allowing the diesel-electric SALi to operate up to 100 km/h on meter-gauge rail networks in harsh environments and at altitudes of over 5,000 meters above sea-level.
The QSK60, which can be configured for a variety of emissions standards ranging from non-certified and optimized for fuel consumption to Tier 4 Final, is one of Cummins' high speed, high performance, and fuel efficient low-maintenance locomotive diesel engines. This includes the QSK78, which powered the longest and largest Australian grain train on record, and the Tier 4 QST30 widely used for passenger locomotives. The Cummins portfolio ranges from 15 litre 650hp QSX15 to its 95 litre 4,400hp QSK95.  
"For over 70 years, Cummins has delivered innovative rail engines that deliver superior value and reliability. Our work with Stadler on its SALi locomotive demonstrates Cummins global capability in the rail industry," said REgina Barringer, General Manager for Cummins Rail and Defense.
"We are providing engine installation support to a manufacturer based in Switzerland, plus the service support for the loco operating in South America. Cummins is the go-to power solutions provider when locomotive manufacturers and operators demand a machine that can not only deliver high performance, but operate in the most testing of environments and duty cycles. Our power portfolio offers engines for all emissions standards and the most niche applications, whilst always providing operators with major reductions in the total life cycle costs." 
The QSK60 being showcased at InnoTrans offers a versatile base configuration which means the engine can be used for a diverse range of applications and environments. Utilizing features including a High Pressure Injection (HPI) fuel system and a Modular Common Rail Fuel System (MCRS), the base engine can be designed to match emissions needs or fuel quality concerns, as well as the demands of altitude. It delivers greater fuel economy, lower running costs and outstanding reliability with a peak power output of 3000hp.
Alongside the QSK60, the FleetguardFIT from Cummins Filtration will be on display.  The FleetguardFIT is the first complete real-time filtration monitoring system that provides customers full visibility to filter life and oil quality through the use of intelligent sensing and advanced data analytics to reduce downtime. The complete FleetguardFIT system contains hardware capable of monitoring differential pressures across stage 1 fuel, stage 2 fuel, lube, up to 6 air cleaners and the overall quality of the lube oil.  A subscription portal and a mobile app are also available for equipment condition data reports that are actively monitored for you. The ability to completely monitor filter performance in real time allows equipment owners, maintenance personnel, and end users to tailor service intervals based on true equipment usage and remaining filter life, improving the total cost of ownership. 
 
About Cummins Inc.
Cummins Inc., a global power leader, is a corporation of complementary business segments that design, manufacture, distribute and service a broad portfolio of power solutions. The company's products range from diesel, natural gas, electric and hybrid powertrains and powertrain-related components including filtration, aftertreatment, turbochargers, fuel systems, controls systems, air handling systems, automated transmissions, electric power generation systems, batteries, electrified power systems, hydrogen generation and fuel cell products. Headquartered in Columbus, Indiana (U.S.), since its founding in 1919, Cummins employs approximately 61,600 people committed to powering a more prosperous world through three global corporate responsibility priorities critical to healthy communities: education, environment and equality of opportunity. Cummins serves its customers online, through a network of company-owned and independent distributor locations, and through thousands of dealer locations worldwide and earned about $2.3 billion on sales of $23.6 billion in 2019. See how Cummins is powering a world that's always on by accessing news releases and more information at https://www.cummins.com/always-on.