Cummins X15 Splashes Into the Marine Market
Charleston, South Carolina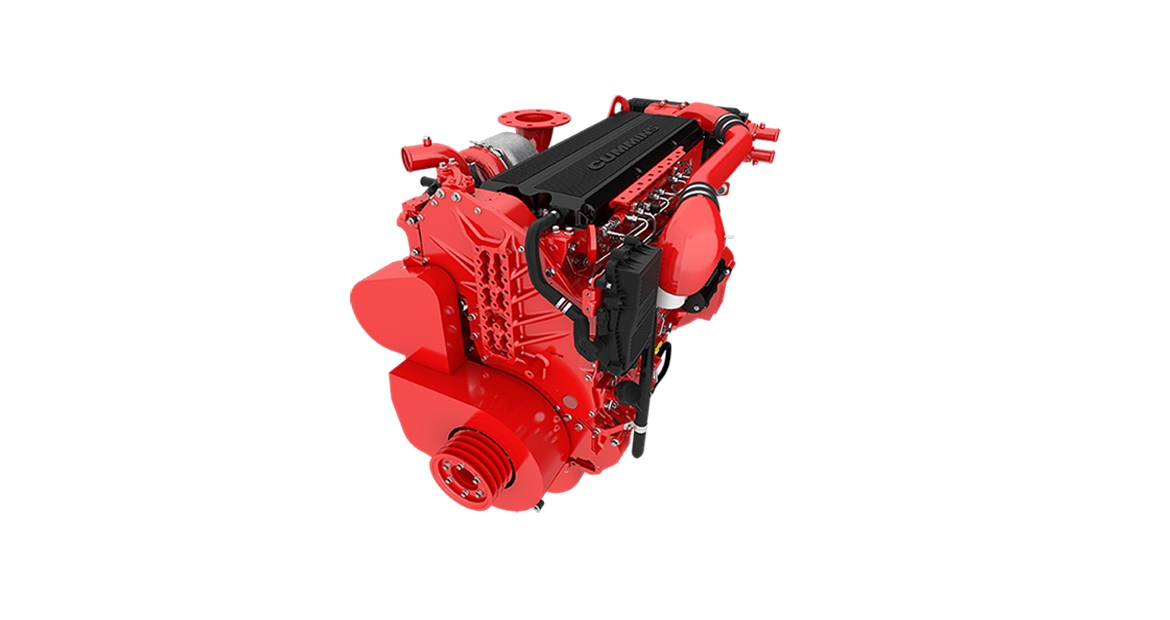 Cummins Introduces the X15 Engine for Commercial Marine Market Segments
The engine will offer variable speed and fixed speed ratings between 450 HP and 600 HP
The engine will meet U.S. EPA Tier 3 and International Maritime Organization Tier II emissions standards
Cummins first unveiled the engine at Seawork International 2018
Cummins Inc. (NYSE: CMI) is thrilled to introduce a fuel and cost efficient version of its X15 engine for commercial marine market segments including inland waterways, commercial fishing and passenger transport.
Cummins To Attend Shipping, Machinery and Technology (SMM) 2018 in Hamburg, Germany
Cummins X15 for marine segments is designed to withstand high hour, continuous duty operation with long life in mind. The engine will offer variable speed and fixed speed ratings between 450 horsepower (336 kW) and 600 horsepower (447 kW), while meeting U.S. Environmental Protection Agency (EPA) Tier 3 and International Maritime Organization (IMO) Tier II emissions standards.
"Our marine X15 engine is yet another example of Cummins continued investment in the marine market," said Jim Schacht, Executive Director, Cummins Global Marine Business. "Following the introduction of our marine QSK95 engine, which has more power and durability than any other high speed marine engine in its class, our new marine X15 engine reinforces our commitment to deliver the products our customers need to be successful."
The X15 utilizes the latest Cummins fuel system product, XPI. This common rail system provides the highest injection pressure of any other common rail system resulting in an efficient fuel burn for clean emissions and optimized fuel economy. In addition to this latest fuel system technology, X15 for marine uses the most intelligent Cummins engine control module, CM2350. CM2350 provides advanced diagnostic and monitoring capability, as well as engine protection through de-rates and automated engine shut downs to prevent catastrophic failures. The CM2350 technology also features fuel sensor monitoring, digital engine start/stop functionality, and gear pressure and temperature. 
The first installation of Cummins X15 marine engines will take place in a Louisiana (USA) crew boat, replacing a dated non-Cummins engine, which will improve the efficiency and performance of the vessel. The marine X15 engine is a perfect option for owners looking to repower their older vessels. The engine will fit in place of various types of legacy engines. The X15 will save space in the engine room, deliver cleaner emissions and better fuel economy at a continuous duty power cycle. Cummins has shipped 2million 15L engines across multiple segments to date, due to the proven legacy of the X15 platform, Cummins is offering an industry leading two year warranty, proving the company's commitment to quality.  
About Cummins Inc.
Cummins Inc. is a global technology company designing, manufacturing, distributing and servicing a broad portfolio of reliable, clean power solutions; including diesel, natural gas, hybrid, electric and other alternative solutions. Established in 1919 and headquartered in Columbus, Indiana (U.S.), Cummins serves customers in more than 190 countries and territories around the world. More information can be found at https://www.cummins.com/always-on.