Cummins Components Reveals Innovations for a Low CO2, Low NOx Future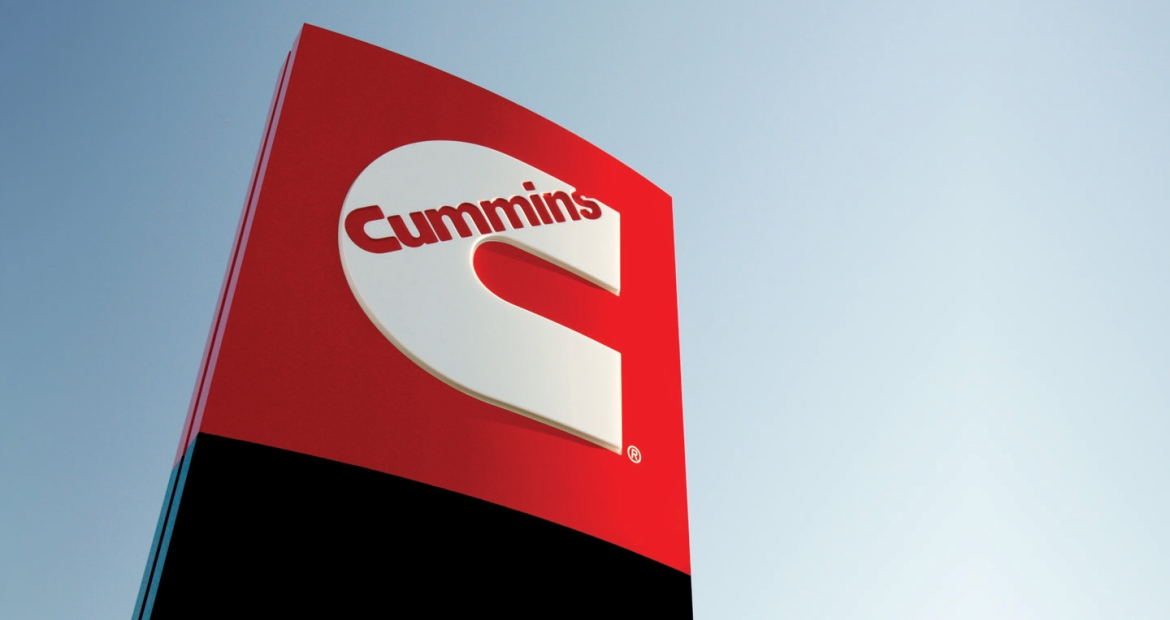 Cummins Inc. (NYSE: CMI) announced today its latest solutions, for diesel engines, to meet the future needs of the commercial vehicle industry. Ahead of IAA Commercial Vehicle Show 2018, Hannover, Cummins Components have previewed key aspects of its new technology designed to achieve cleaner air through the minimization of NOx, PM and CO2. 
While the business is broadening its portfolio of products to include alternative fuels, downsized engines and electrification, diesel remains a core focus. The investment made in research and development (R&D) for diesel is reaping rewards with Cummins teams consistently working to achieve cleaner air and meet increasingly stringent emissions regulations. 
The company showcased its revolutionary concept of an integrated turbocharger and aftertreatment system. Engineering expertise across Cummins Turbo Technologies and Cummins Emission Solutions has been combined to deliver new air and thermal management architectures in this single system. Representing the future vision for cleaner engine technology, the revolutionary concept integrated system consists of a Holset Fixed Geometry turbocharger with an integrated rotary turbine control (RTC) and a Close Coupled Unit with a Selective Catalytic Reduction catalyst. 
"It is an exciting time to be in the power industry. Customers are demanding power options that deliver greater efficiency, reliability and flexibility, with reduced emissions," said Tracy Embree, President of Cummins Components. "As engine manufacturers race to meet the demand for new power solutions, we are seeing new concept systems and innovations shaking up the industry and we're proud to be at the forefront of these developments." 
Embree added, "At Cummins we are addressing this shift in the market by expanding our portfolio of products to reflect the needs of the future. In order to meet challenging new environmental guidelines, we're adapting engine technology to meet the most recent emission standards, resulting in diesel engines that are cleaner, simpler and more efficient. At IAA we will reveal the new technology that we believe will future-proof diesel engines for the next generation." 
The ongoing research and development on the integrated system looks at innovative ways for achieving optimized heat management and increased fuel economy. In turn, it works to deliver an increase in overall engine performance while providing our customers a saving in costs by an increase in efficiency. 
The integrated RTC enables exhaust gases to bypass the turbine stage and enter the Close Coupled Unit after the gas has been injected with urea by the new Cummins UL4 injector. This immediate conversion enables exhaust gases to be 70°C hotter than when it reaches the SCR catalyst in traditional aftertreatment systems. 
When combined with the Single Module™, which alone reduced emissions by 97 percent, the integrated system has the potential to assist in meeting future lower NOx and GHG limits, as well as providing additional benefits for cold start and urban driving emissions reduction. The conceptual system is one method which demonstrates Cummins' continuous investment in research and development in anticipation of future legislative limits. 
To commemorate marking the 20th anniversary of Holset VGT™, Cummins Turbo Technologies also previewed its most premium Variable Geometry Turbocharger to date – the seventh generation Holset VGT™. 
Predicted to save the customer fuel and achieve greater turbo efficiency, when compared to its predecessor, the advanced seventh generation Holset VGT™ demonstrates improvements to the turbine stage efficiency through advancements made to its patented nozzle and shroud design, making it the most efficient Holset VGT™ yet. 
The business also highlighted the ongoing investment in R&D for 2021 -2024+ legislations, which focuses on developments around pulse optimization, air-handling valves, oil seal improvements and electrified turbochargers. 
In addition to the integrated system and preview of the seventh generation Holset VGT™, Cummins is unveiling a number of other components at the IAA Commercial Vehicles show which showcase the expertise and research being undertaken by the Cummins engineering teams to support legislation changes over the next 10 years. 
About Cummins Inc.
Cummins Inc., a global power leader, is a corporation of complementary business segments that design, manufacture, distribute and service a broad portfolio of power solutions. The company's products range from diesel, natural gas, electric and hybrid powertrains and powertrain-related components including filtration, aftertreatment, turbochargers, fuel systems, controls systems, air handling systems, automated transmissions, electric power generation systems, batteries, electrified power systems, hydrogen generation and fuel cell products. Headquartered in Columbus, Indiana (U.S.), since its founding in 1919, Cummins employs approximately 61,600 people committed to powering a more prosperous world through three global corporate responsibility priorities critical to healthy communities: education, environment and equality of opportunity. Cummins serves its customers online, through a network of company-owned and independent distributor locations, and through thousands of dealer locations worldwide and earned about $2.3 billion on sales of $23.6 billion in 2019. See how Cummins is powering a world that's always on by accessing news releases and more information at https://www.cummins.com/always-on.