Cummins Inc. Celebrates Production of Two Millionth Engine at Jamestown Engine Plant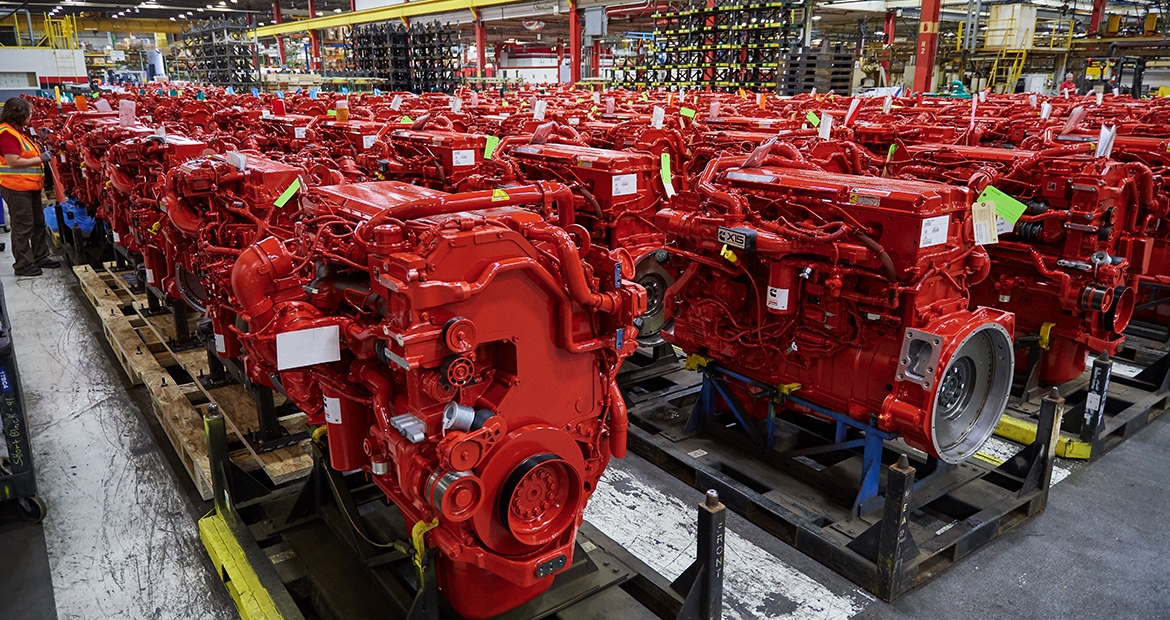 Two of the company's valued customers, Navistar and Penske Truck Leasing, are the recipients of the two millionth engine. 
The plant was established in 1974 and now has over 1,700 employees and more than 200 customers
The plant is the largest heavy duty diesel engine plant in the world
Today Cummins Inc. (NYSE:CMI) announced the production of the two millionth engine at its Jamestown Engine Plant (JEP) in Jamestown, New York. JEP remains one of the company's largest manufacturing facilities; it accounted for 14.7 percent of Cummins total engine production in 2017.
Cummins acquired the more than one million-square-foot facility in 1974, using it initially to manufacture engine components. Since building their first engine in 1981, production in recent years typically exceeds 100,000 engines annually. Jamestown is home to the production of Cummins heavy-duty engine technologies including the X15, ISX12, X12, ISM11 diesel engines and ISX12N natural gas engine as well as historically the ISX15 diesel engine and ISX12 G natural gas engine.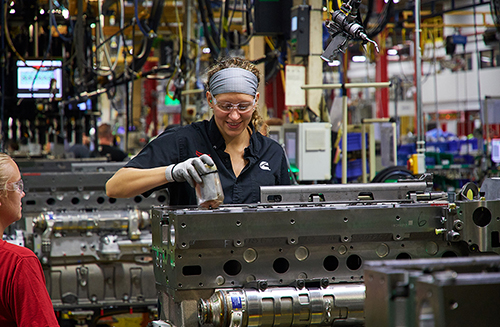 "We credit much of our success to the hard-working employees that commit themselves every day to provide products and services that meet or exceed our customers' expectations," said Anna Dibble, Cummins JEP Plant Manager. "They work to provide this company with quality products that we feel proud to stand behind. They are also committed to improving where they live, JEP annually contributes $1 million back to the community through charitable donations."
JEP employees are committed to an environment where the key values of integrity, diversity & inclusion, caring, excellence and teamwork encourage employees to work together to power a more prosperous world. 
With 1,700 employees working in the facility, JEP has grown about 20 percent since 2012 and is the largest private employer in Chautauqua County, New York. International trade has been the single most important contributor to Cummins growth and hiring for nearly two decades. Half the company's business is outside of the U.S. Because of its global presence and ability to export, Cummins suppliers, which are primarily small and medium-sized businesses, are also growing.
"Jamestown Engine Plant plays an important role in our company's ability to produce a broad range of engines for different customers around the world serving a wide variety of markets," said Brett Merritt, Cummins Vice-President On-Highway Engine Business.
"From the first engine built at the plant in 1981 to our innovative technologies today, which have reduced emissions by 98 percent, JEP provides engines that offer solutions that represent the strength of our company and the power, reliability and durability customers have come to expect with a Cummins heavy-duty engine. We will continue to invest in innovations in our diesel and natural gas products, and JEP will be important to Cummins, our customers and our OEM partners for many decades to come."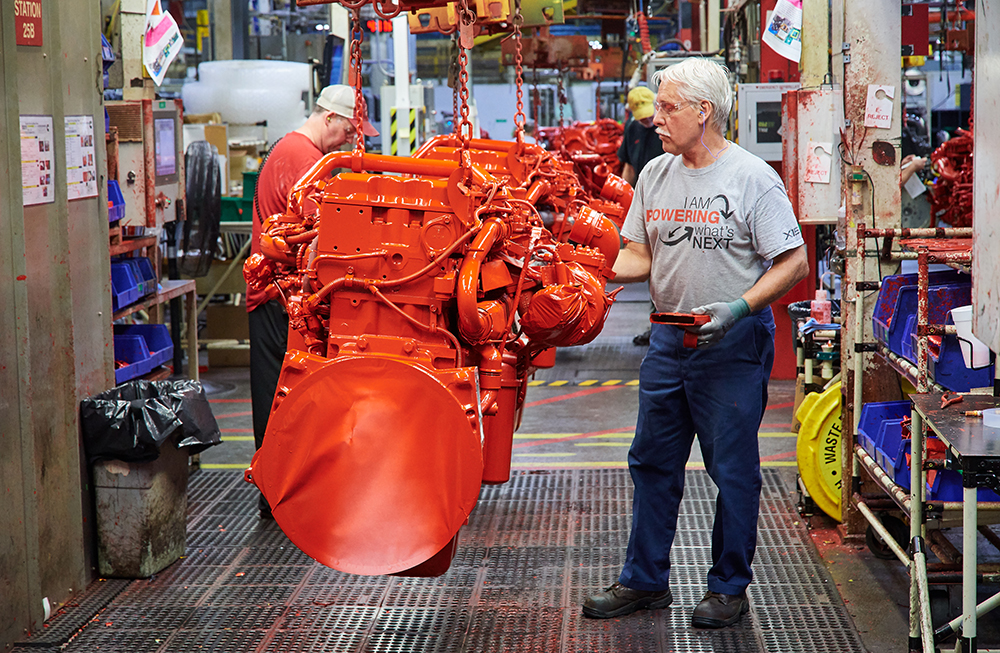 Two of our valued customers, Navistar and Penske Truck Leasing, are the recipients of Cummins two millionth engine. 
"Navistar and Cummins have a strong history of working together to serve our customers," said Michael Cancelliere, President, Truck and Parts, Navistar. "Navistar is excited that Cummins' two millionth engine is going to one of our mutual customers in our International® LT Series truck. We look forward to continuing our partnership with Cummins to bring value to our customers."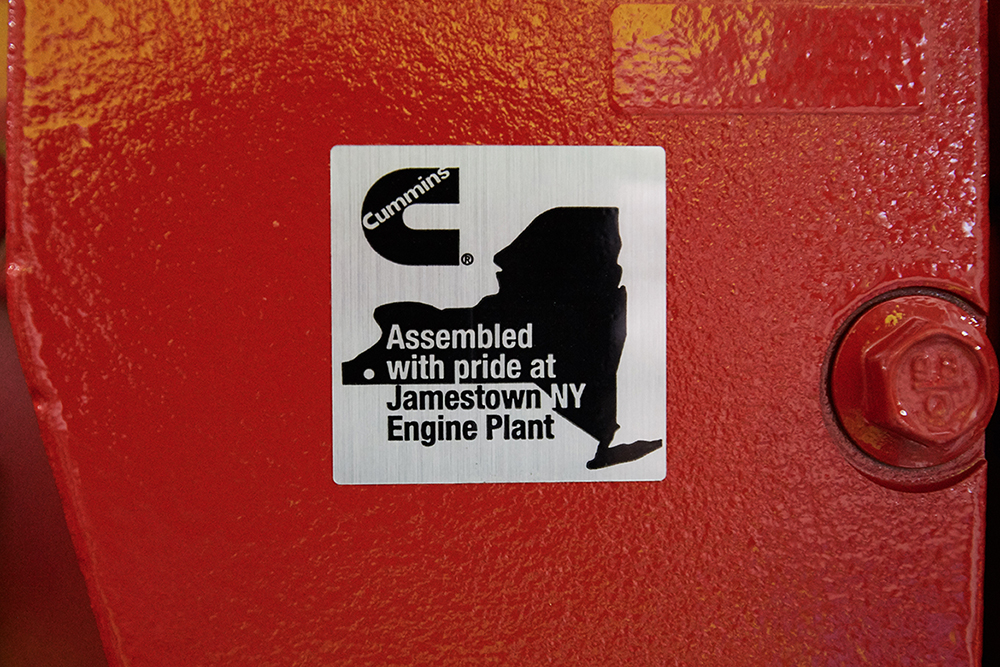 Cummins plans to hold an employee appreciation celebration in August at the Jamestown Engine Plant to recognize those who have made this outstanding accomplishment possible.
About Cummins Inc.
Cummins Inc., a global power leader, is a corporation of complementary business segments that design, manufacture, distribute and service a broad portfolio of power solutions. The company's products range from diesel, natural gas, electric and hybrid powertrains and powertrain-related components including filtration, aftertreatment, turbochargers, fuel systems, controls systems, air handling systems, automated transmissions, electric power generation systems, batteries, electrified power systems, hydrogen generation and fuel cell products. Headquartered in Columbus, Indiana (U.S.), since its founding in 1919, Cummins employs approximately 61,600 people committed to powering a more prosperous world through three global corporate responsibility priorities critical to healthy communities: education, environment and equality of opportunity. Cummins serves its customers online, through a network of company-owned and independent distributor locations, and through thousands of dealer locations worldwide and earned about $2.3 billion on sales of $23.6 billion in 2019. See how Cummins is powering a world that's always on by accessing news releases and more information at https://www.cummins.com/always-on.