Cummins Extends Its Stage V Lineup With New Power Unit Range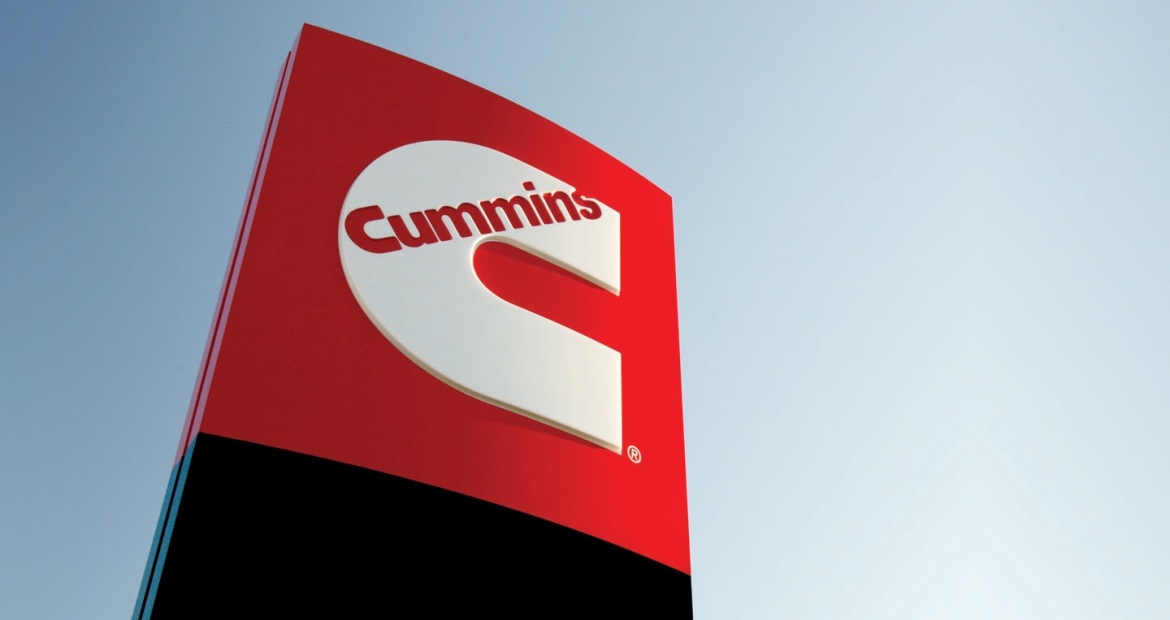 The Stage V power unit range - introduced at Hillhead 2018 - will be delivered as a complete and ready-made package
The power units comprise a Stage V engine, exhaust aftertreatment system, radiator and cooling system
The engine is more compact with lower weight, less to cool and lower engineering cost for manufacturers
Building on a well-established product portfolio, Cummins revealed its new Stage V power unit range at Hillhead 2018, Buxton, June 26-28, 2018.  Delivered as a complete and ready-made package, Cummins power units comprise a Stage V engine, exhaust aftertreatment system, radiator and cooling system – as well as auxiliaries such as mounting feet, hoses and an air cleaner.
Jeroen van Ginneken, Director Off-Highway Engine Sales at Cummins, explains: "To complement our strong Stage V engine range we are offering a new product to make our customers' processes easier.  For key applications such as crushers, screeners, drills, air compressors and concrete pumps we are providing a drop-in solution, with more than 70% of the content pre-approved for installation.  This makes the integration process simpler, reducing the lead time for customers."
Cummins Stage V power units are available from 75 – 503kW (100 – 675hp).  On display at Hillhead 2018 (booth CE2), the F3.8 power unit ranges from 75 - 129 kW (100 - 173 hp).  The 3.8-litre engine has moved from 130 hp (97 kW) at Stage IV to 173 hp (129 kW) at Stage V. Peak torque has increased by more than 20 percent, to 620 Nm.  
The F3.8 has an EGR-Free design, supported by Cummins Single ModuleTM aftertreatment and its higher NOx conversion capability. It is lighter and smaller than the equivalent Stage IV aftertreatment.  This means simpler architecture that is easier to install, with fewer parts and higher reliability.  The engine is more compact with lower weight, less to cool and lower engineering cost for manufacturers. 
"Designed to increase machine capability, Cummins Stage V power units will drive construction, quarrying and agriculture machinery operating in even the most arduous duty cycles. They will deliver increased performance with less maintenance and service intervals of up to 1,000 hours," added van Ginneken.
The aftertreatment systems can be provided mounted or unmounted depending on customer requirements and each product is fully factory tested and supported by Cummins global warranty and service network.
About Cummins Inc.
Cummins Inc., a global power leader, is a corporation of complementary business segments that design, manufacture, distribute and service a broad portfolio of power solutions. The company's products range from diesel and natural gas engines to hybrid and electric platforms, as well as related technologies, including battery systems, fuel systems, controls, air handling, filtration, emission solutions and electrical power generation systems. Headquartered in Columbus, Indiana (U.S.A.), since its founding in 1919, Cummins currently employs approximately 58,600 people committed to powering a more prosperous world. Cummins serves customers in about 190 countries and territories through a network of some 500 company-owned and independent distributor locations and approximately 7,500 dealer locations. Cummins earned $1 billion on sales of $20.4 billion in 2017. Press releases can be found on the Web at www.cummins.com. Follow Cummins on Twitter at www.twitter.com/cummins and on YouTube at www.youtube.com/cumminsinc.