Cummins Displays the Future of Defense Power at Eurosatory 2018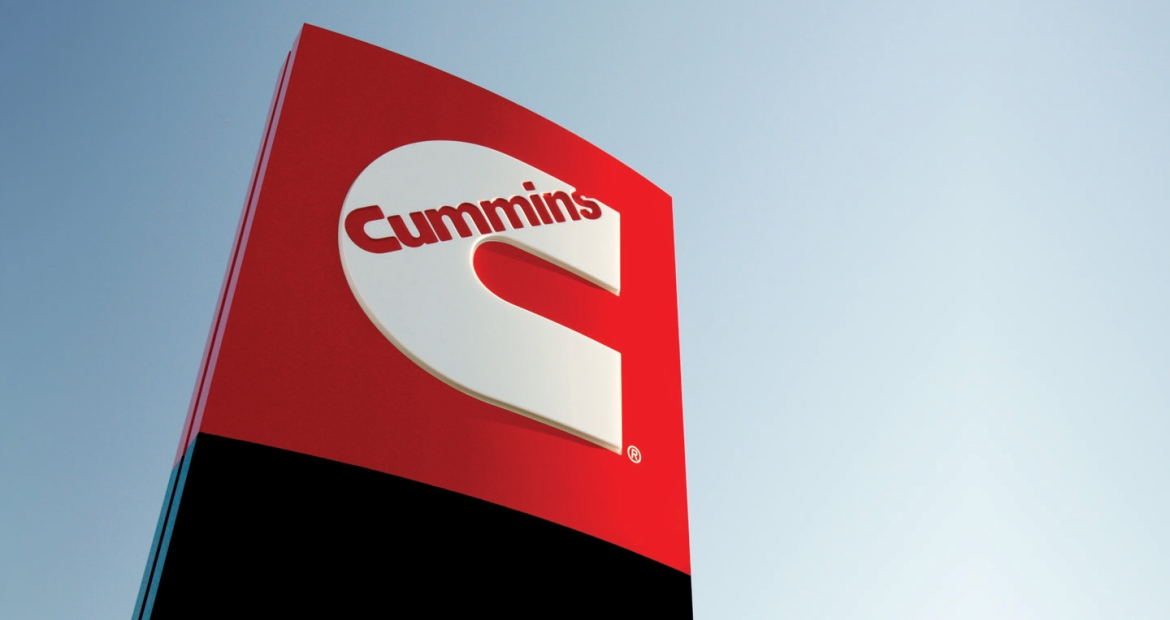 Cummins Inc. (NYSE: CMI) vision for powering the defense market will be highlighted at Eurosatory Paris (June 11-15) in Hall 5A booth H721.
Featured in the booth is the higher powered ISL engine, the Advanced Medium Mobile Power Sources (AMMPS) rugged mobile generator and future diesel and electric concepts. 

Regina Barringer, General Manager for Cummins Rail and Defense, said, "The trend in the defense industry is moving to higher power to weight ratios from equipment drivelines to carry heavier loads; more people, more equipment and more armoury on the vehicle.  Additionally, we see the need for more operational flexibility, and having rugged power generation capability that is easily accessible.  At Cummins, we are continuing to develop technologies that support this now, and in the future." 

Cummins is set to showcase the lightweight, compact and fuel-efficient ISL9 engine, which has a peak power output of 536 horsepower for fast response military vehicles. The ISL9 offers distinct advantages to global vehicle manufacturers, with a simplified engine architecture reducing complexity for ease of installation. For operators, it provides higher performance with faster response, low operating costs, excellent reliability and high availability.

"Cummins has increased the ISL9's capability from 400 horsepower to 540 horsepower for defense applications, an increase of 34 percent. We have achieved this by optimising key performance parts, including the Cummins HE500 Variable Geometry Turbocharger to boost power and response," continued Barringer.

Alongside the ISL9, the 10kW AMMPS power generation will be on display.  With a rugged design, AMMPS units are deployed to support military operations, powering contingency and forward operating bases, command outposts, and command and control centers. The AMMPS Advanced Digital Control System provides microgrid capability for increased fuel savings, benefitting troops on active duty around the world.  As the industry leader, Cummins offers the widest range of diesel and gas generator models for military use.

Looking to the future, a model of the Advanced Combat Engine (ACE) will make its debut at the show.  A powerful, advanced technology diesel engine, currently under development for combat vehicles by Cummins Corporate Research and Technology, supported with Achates Power.  Using an opposed modular piston design, the ACE unit is expected to deliver up to 1000 horsepower from a 4 cylinder version and 1500 horsepower from a 6 cylinder version.  

"ACE will be a key component for the next generation of power for armed forces vehicles, and support the U.S. Army's 30 year strategy to modernize tactical and combat vehicles, "added Barringer.

In addition, Cummins staff will be on hand to discuss the latest electric product released at the recent Intermat show in Paris. It is expected the Range Extended Electric Vehicle (REEV) driveline will be suitable for a wide range of military equipment in the near future, offering a balance of battery power with a compact engine-generator.  The system uses overnight charging to power the battery pack, allowing up to two hours of operation per 35 kWh battery enclosure. The batteries are modular and available in multiples, depending on the need for electric only operation.  When the battery drops below 30 percent, the Cummins F3.8 powered generator recharges it.

The generator uses a high-efficiency traction motor which provides continuous torque of 1,850 Nm, eliminating the need for gear shifting and dramatically reducing powertrain noise. An instant peak torque boost up to 3400 Nm is available when the vehicle hits challenging conditions.

"Cummins is investing $500 million in electric powertrain development.  We will have full battery and range extending capability in our product portfolio alongside our clean diesel and natural gas engines.  The REEV is the most suitable for the majority of military vehicles, where setting up a charging infrastructure would be challenging. Our plan is to release the REEV for bus applications in 2020, industrial in 2022, with military versions following in 2024," concluded Barringer.

Note to editor: a version of the REEV release is available here. 
About Cummins Inc.
Cummins Inc., a global power leader, is a corporation of complementary business segments that design, manufacture, distribute and service a broad portfolio of power solutions. The company's products range from diesel, natural gas, electric and hybrid powertrains and powertrain-related components including filtration, aftertreatment, turbochargers, fuel systems, controls systems, air handling systems, automated transmissions, electric power generation systems, batteries, electrified power systems, hydrogen generation and fuel cell products. Headquartered in Columbus, Indiana (U.S.), since its founding in 1919, Cummins employs approximately 61,600 people committed to powering a more prosperous world through three global corporate responsibility priorities critical to healthy communities: education, environment and equality of opportunity. Cummins serves its customers online, through a network of company-owned and independent distributor locations, and through thousands of dealer locations worldwide and earned about $2.3 billion on sales of $23.6 billion in 2019. See how Cummins is powering a world that's always on by accessing news releases and more information at https://www.cummins.com/always-on.