Cummins Introduces Redesigned QTR Series Transmission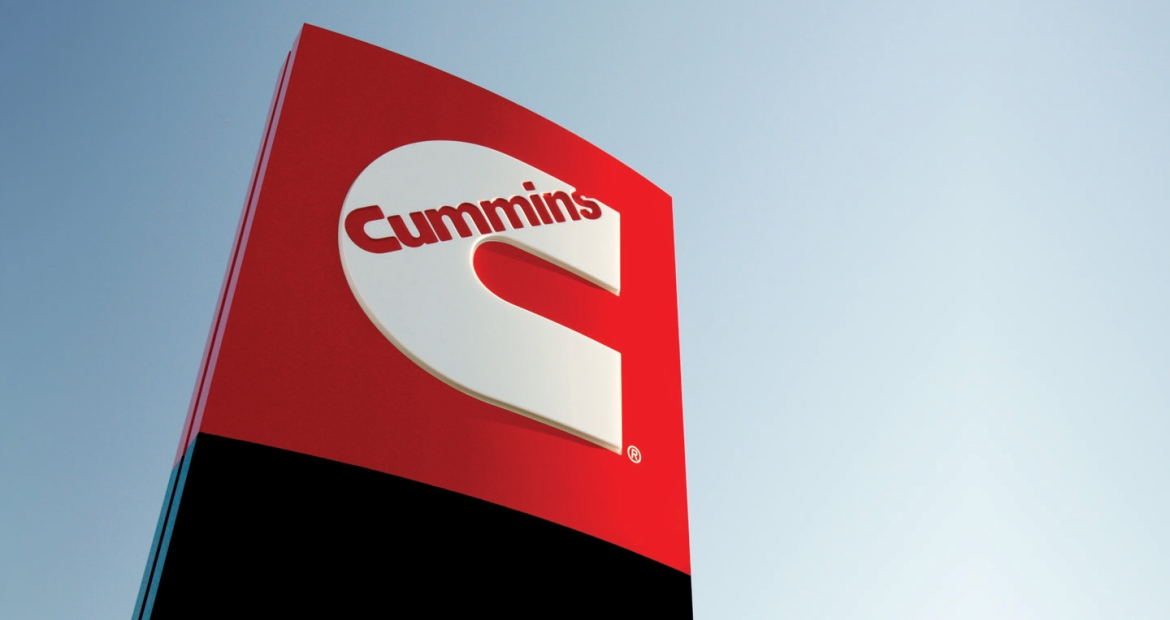 Designed to deliver superior performance in a compact footprint
Cummins introduced the first purpose-built transmission for the well servicing market at the Offshore Technology Conference in Houston
With a compact V design, the transmission will fit into existing frac applications with minimal engineering changes
The QTR series transmission will be available in production beginning in the second half of 2019
Cummins Inc. (NYSE: CMI) reintroduced its QTR Series Transmision, the first purpose built transmission for the well servicing market, at the Offshore Technology Conference (OTC), in Houston today. Highlighted in its booth (#3472) is one of the first production QTR2500 transmissions, with a compact V design that allows the transmission to fit into existing frac applications with minimal engineering change.
"We are excited to introduce the redesigned QTR2500 transmission series to our customers," said Jenny Bush, Vice President of Cummins Sales and Service, North America. "With the QTR Series transmissions, Cummins is bringing technology commonly found in high-performance automotive transmissions to the pressure pumping market, delivering an innovative drivetrain solution to the marketplace.
The QTR2500 transmission series, a premium product available at the 2,500 hp (1,864 kW) range, has been meticulously redesigned to meet the engine's life to overhaul. The innovative features found on the QTR2500 were the direct result of valuable input from a diverse list of well servicing customers in various locations with different wants and needs in a transmission. This customer group helped identify features that are most important and useful to best accomplish the operator's day-to-day jobs.
The QTR2500 is the only transmission available without a torque converter, a stout clutch design, and a torque spike eliminating dual clutch that helps the customer increase reliability and durability – three key factors that lead to success and longer life in the field. 
In an aim to create a simpler model with smoother shifting gears, the redesigned transmission's dual clutch technology enables power to be transmitted through one clutch, while the next gear is preselected and engaged, waiting for the shift command on the opposite clutch. Upon receiving the shift command, the transmission simply exchanges the clutch, resulting in a  constant torque shift. Thus, the drop in torque generated by the gears shift goes unnoticed by the operator.
In addition, the QTR Transmission design contains several proprietary features unique to Cummins.
With a 16.4:1 gear ratio, the Cummins Pressure Test Mode allows the operator to perform pressure testing at idle speed. 
"This gives the operator the ultra-fine output control needed to ensure that underground piping is free of blockages and capable of handling pumping pressures, while reducing the risk of overpressuring the underground piping. This feature also eliminates powertrain shock load during pressure testing, extending transmission life," added Bush. 
An additional feature for operator simplicity of maintenance and service is the Cummins Barring Device. The Cummins Barring Device allows the driveshaft to be rotated slowly during maintenance while the engine is shut off, providing significant improvement in service efficiency and safety. The 16.4:1 gear ratio on the Cummins Barring Device provides a safe mechanism to turn the pump over using a standard socket wrench when service is needed.
As the world's largest independent engine manufacturer, Cummins expertise is demonstrated across the engine product line and critical engine component technologies including turbocharging, filtration, fuel systems, electronic controls and exhaust aftertreatment systems. With the introduction of the QTR series transmission, available in production beginnning in the second half of 2019, Cummins provides a fully integrated package designed to transform power for equipment such as fracturing rigs, drilling power modules and mud pumps for the oil and gas industry. 
About Cummins Inc.
Cummins Inc., a global power leader, is a corporation of complementary business segments that design, manufacture, distribute and service a broad portfolio of power solutions. The company's products range from diesel, natural gas, electric and hybrid powertrains and powertrain-related components including filtration, aftertreatment, turbochargers, fuel systems, controls systems, air handling systems, automated transmissions, electric power generation systems, batteries, electrified power systems, hydrogen generation and fuel cell products. Headquartered in Columbus, Indiana (U.S.), since its founding in 1919, Cummins employs approximately 61,600 people committed to powering a more prosperous world through three global corporate responsibility priorities critical to healthy communities: education, environment and equality of opportunity. Cummins serves its customers online, through a network of company-owned and independent distributor locations, and through thousands of dealer locations worldwide and earned about $2.3 billion on sales of $23.6 billion in 2019. See how Cummins is powering a world that's always on by accessing news releases and more information at https://www.cummins.com/always-on.