Cummins First Off-Highway Electrified Power System Revealed at Intermat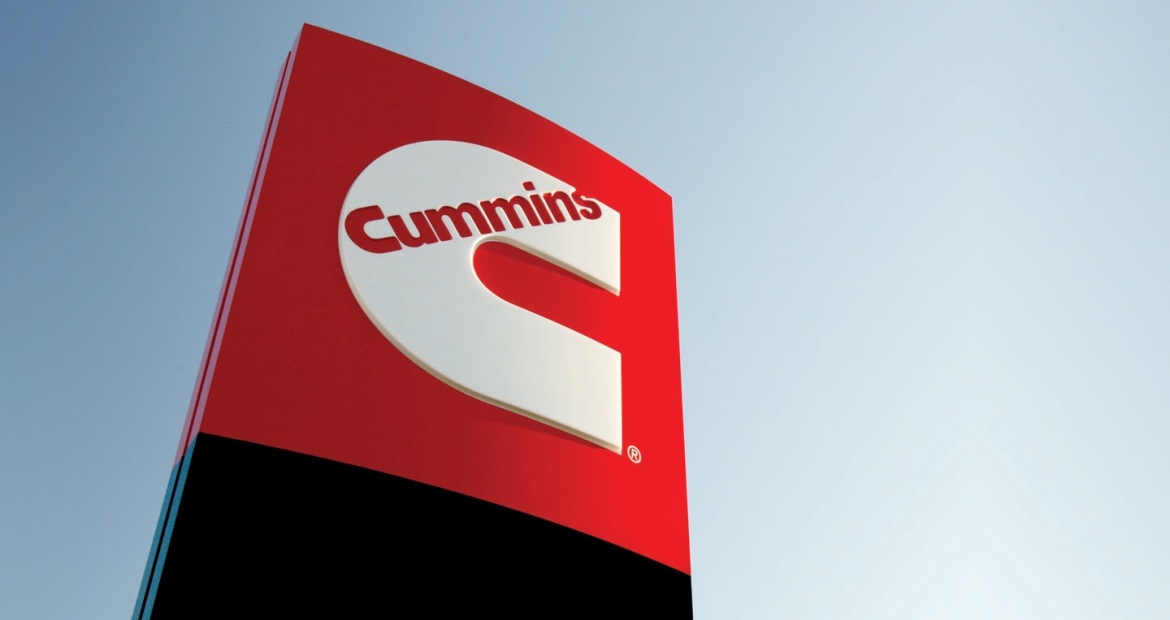 Cummins revealed its first electrified off-highway powertrain concept at Intermat Paris, April 23-28.
Displayed on stand F021 in hall 5A, the range extended electric driveline (REEV) is suitable for a wide range of equipment including wheeled loaders, mobile cranes and excavators.
"Cummins is developing a portfolio of alternative power for the industrial market, including full electric and range extending electric drivelines.  These complement our Stage V clean diesels and enable us to offer the best solutions for our customers, whatever their needs," said Julie Furber, Executive Director, Cummins Electrified Power Business.
Cummins Battery Electric (BEV) system will provide pure electric power with zero emissions on a single charge at the point of use, intended for the most environmentally challenged locations.  It will be suitable for applications such as drills, underground mine trucks and terminal tractors.
The REEV offers a balance of battery power with a compact engine-generator.  It works in the same manner as a BEV but has both an F3.8 Stage V powered generator and plug-in options for charging, giving much more flexibility where charging infrastructure is not available. 
The generator uses a high-efficiency traction motor which provides continuous torque of 1,850 Nm, eliminating the need for gear shifting and dramatically reducing powertrain noise. An instant peak torque boost up to 3400 Nm is available when the machine hits difficult working conditions.
"With our recent acquisitions of Brammo and Johnson Matthey Battery Systems we are building capability across the entire range of electric storage.  At Intermat we are debuting our 35kWh battery pack for the first time.  It can be installed singularly or in multiples to meet the needs of the equipment operation and duty cycle," added Furber.
Cummins display shows how the REEV would power a wheeled loader of around 20 tonne capability.  The machine would be charged overnight, allowing 2 hours of operation per 35 kWh battery.  The longer the need for zero emission operation, the more batteries needed. 
"The high-density battery enclosure and engine can be sized to deliver the best balance between ultra-low emission and zero emission operation," concluded Furber.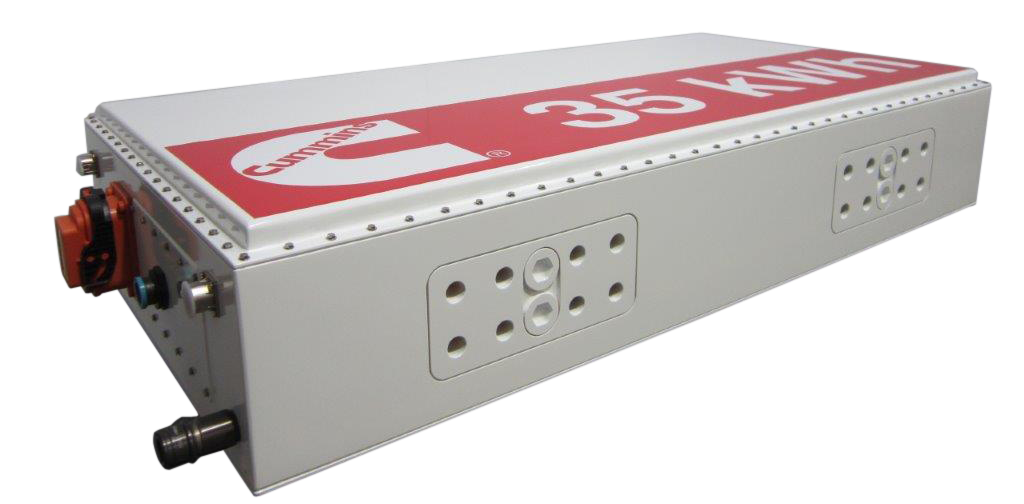 Note to editor: A version of this press release was issued at Pre-Intermat.
About Cummins Inc.
Cummins Inc., a global power leader, is a corporation of complementary business segments that design, manufacture, distribute and service a broad portfolio of power solutions. The company's products range from diesel and natural gas engines to hybrid and electric platforms, as well as related technologies, including battery systems, fuel systems, controls, air handling, filtration, emission solutions and electrical power generation systems. Headquartered in Columbus, Indiana (U.S.A.), since its founding in 1919, Cummins currently employs approximately 58,600 people committed to powering a more prosperous world. Cummins serves customers in about 190 countries and territories through a network of some 500 company-owned and independent distributor locations and approximately 7,500 dealer locations. Cummins earned $1 billion on sales of $20.4 billion in 2017. Press releases can be found on the Web at www.cummins.com. Follow Cummins on Twitter at www.twitter.com/cummins and on YouTube at www.youtube.com/cumminsinc.