Cummins Euro 6 Powers Over 4,000 Clean Diesel Buses in Turkey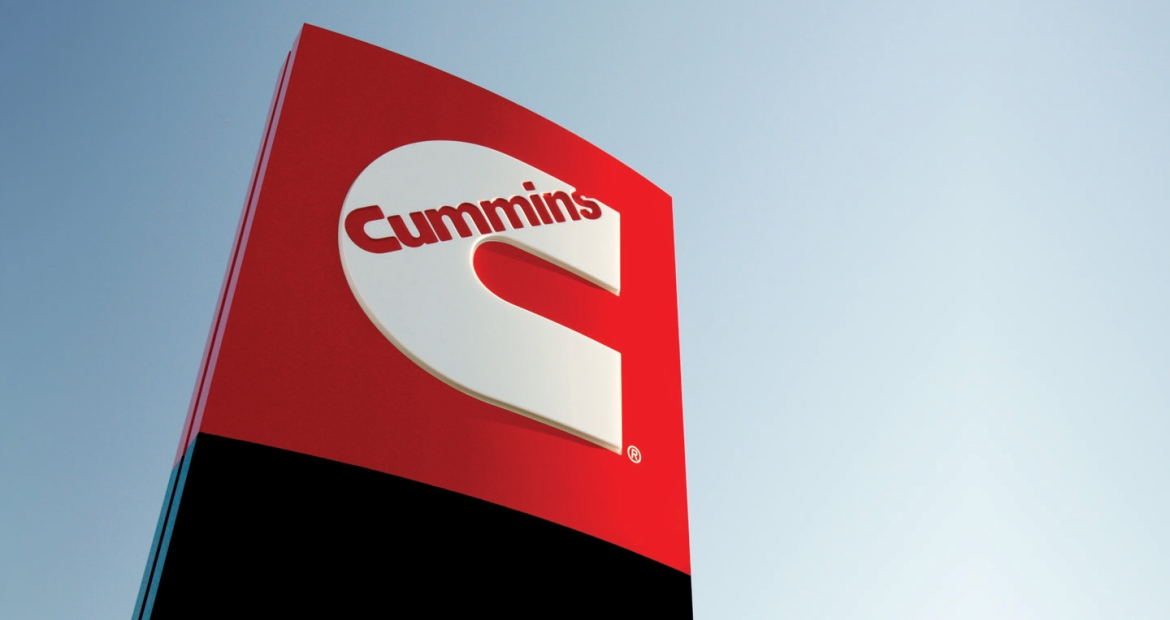 Success of Low Emission Engines Grows Market Share to Over 50 Percent
Over 4,000 Cummins-powered clean diesel Euro 6 buses are operating in Turkey
The Cummins Euro 6 engines re widely used in city bus, shuttle, intercity and tourist bus applications
Cummins gained over a 50 percent market share of all installations spanning the 7 to 18 meter length mid and city bus categories in Turkey
Cummins today announced that over 4,000 clean diesel Euro 6 buses are operating in Turkey powered by the F3.8, B4.5, B6.7 and L9 engines across a broad 115 to 246 kW (154-330 hp) output. Since first introduced in early 2016, Cummins Euro 6 engines have been widely used in city bus, shuttle, intercity and tourist  bus applications to make a significant contribution to improving air quality and lowering CO2 greenhouse gas emissions.
The popularity of the Euro 6 low emission engines has established Cummins as the leading supplier to the Turkish bus market in 2017, gaining over a 50 percent share of all installations spanning the 7-to-18 metre length midi and city bus categories. The increasing adoption of Cummins power by the leading bus builders in Turkey can be seen at the BUSWORLD show in Izmir, with far more city buses on display powered by Cummins than any other supplier
"The key to Cummins success in the Turkish bus market has been to go beyond  meeting low emission requirements to also bring enhanced engine performance and improved fuel efficiency, as seen most recently with our upgraded engines for the latest Phase-C requirement of Euro 6," said Cenk Yavuz, Cummins Territory Leader – Turkey. 
"Equally important, Cummins application engineering expertise ensures that each engine and aftertreatment installation is perfectly integrated within the vehicle chassis and electronically configured to meet specific bus duty-cycle requirements," added Yavuz. 
Cummins has played an important role in powering exports of Euro 6 buses from Turkey to EU countries, as well as supplying engines to meet emission requirements in other areas, including North America. In 2017 over 1,000 Cummins-powered buses and coaches were exported from Turkey. Bus builders can rely on Cummins worldwide service network with 8,000 locations to fully support their export business.
The introduction of Cummins zero-emission battery electric system at the BUSWORLD Turkey show will fully complement the Euro 6 clean diesel and natural gas engine range, offering the most energy diverse power portfolio in the bus industry to meet every environmental consideration.
"What makes Cummins new electric capability unique in the Turkish market is the application expertise and duty-cycle experience that comes with being the leading Euro 6 power supplier to our bus industry today," said Yavuz.
Note to editor: Images of Cummins Euro 6 clean diesel engines can be downloaded from:  https://www.cumminseurope.com/tr/busworldturkiye. 
About Cummins Inc.
Cummins Inc., a global power leader, is a corporation of complementary business segments that design, manufacture, distribute and service a broad portfolio of power solutions. The company's products range from diesel, natural gas, electric and hybrid powertrains and powertrain-related components including filtration, aftertreatment, turbochargers, fuel systems, controls systems, air handling systems, automated transmissions, electric power generation systems, batteries, electrified power systems, hydrogen generation and fuel cell products. Headquartered in Columbus, Indiana (U.S.), since its founding in 1919, Cummins employs approximately 61,600 people committed to powering a more prosperous world through three global corporate responsibility priorities critical to healthy communities: education, environment and equality of opportunity. Cummins serves its customers online, through a network of company-owned and independent distributor locations, and through thousands of dealer locations worldwide and earned about $2.3 billion on sales of $23.6 billion in 2019. See how Cummins is powering a world that's always on by accessing news releases and more information at https://www.cummins.com/always-on.