Cummins Opens New, State-of-the-Art Technical Center in India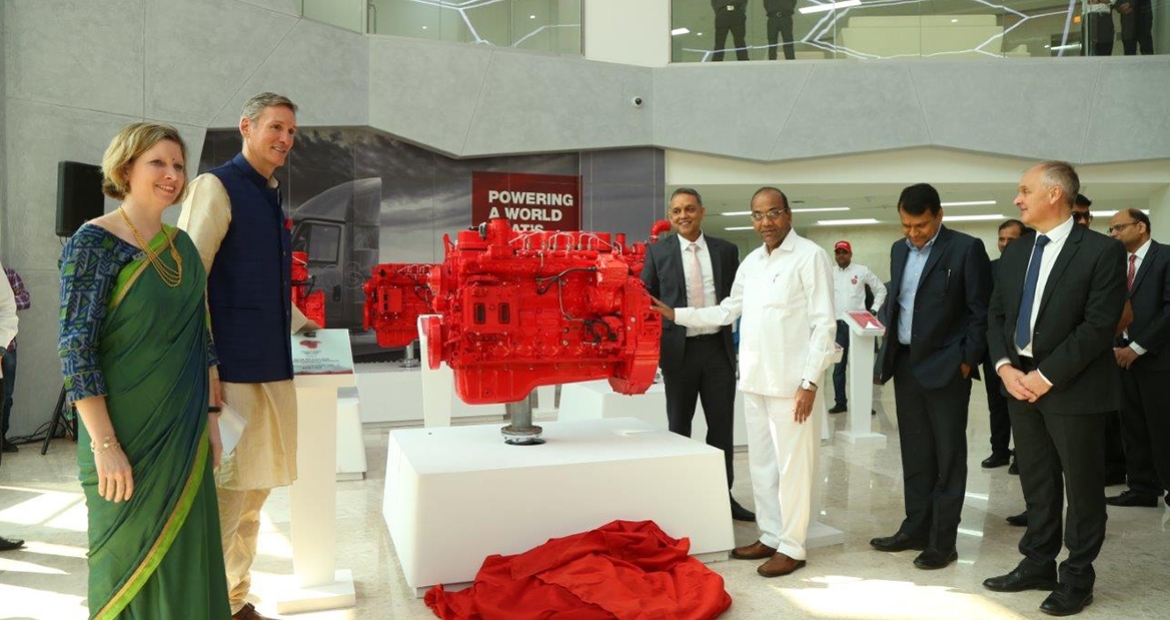 The Company's Largest Technical Center can accommodate 2,500 professional engineers.
Cummins Inc. (NYSE: CMI) today announced the inauguration of its new state-of-the-art technical center. Located at the Kothrud campus in Pune, Maharashtra, Cummins Technical Center India is equipped with world-class laboratories, engine test cells and engineering facilities. 
"We see real opportunities for continued growth in India," said Tom Linebarger, Cummins Inc. Chairman and CEO. "The investments we made here decades ago also help us weather the cyclical nature of our industry, and we expect continued growth here as well as the more stringent emission norms – the move to BSVI – presents significant opportunities for Cummins to provide our customers with technologies that will help them succeed in their businesses."
The four-story building is impressive with seating capacity for 2,500 professional engineering staff. The new office features collaborative workspace that will support diverse work styles, preferences and backgrounds for all employees. It will promote employee well-being through the use of light, art and design and productivity through amenities and technology. The office space includes a flexible learning center to support education, training and team building.
The facility houses 36 engine test cell slots; two turbocharger rigs; one emissions burner test rig; eight product line specific labs; and nine shared services labs. These are the physical assets required to support every global business and product line the Company produces.
"We are focused on capable infrastructure, capable people and delivering our brand promise of innovation and dependability. We have been and continue to be committed to growing our engineering capability in India," explained Mark Firth, Executive Director – India Engineering.
The Company has significantly invested in India throughout the past five years. Cummins first invested in India in 1962, breaking ground on a facility in Pune. Today, the Cummins technical organization in India plays an important role in developing and supporting Cummins products across Cummins markets in India and around the world.
About Cummins Inc.
Cummins Inc., a global power leader, is a corporation of complementary business segments that design, manufacture, distribute and service a broad portfolio of power solutions. The company's products range from diesel and natural gas engines to hybrid and electric platforms, as well as related technologies, including battery systems, fuel systems, controls, air handling, filtration, emission solutions and electrical power generation systems. Headquartered in Columbus, Indiana (U.S.A.), since its founding in 1919, Cummins currently employs approximately 58,600 people committed to powering a more prosperous world. Cummins serves customers in about 190 countries and territories through a network of some 500 company-owned and independent distributor locations and approximately 7,500 dealer locations. Cummins earned $1 billion on sales of $20.4 billion in 2017. Press releases can be found on the Web at www.cummins.com. Follow Cummins on Twitter at www.twitter.com/cummins and on YouTube at www.youtube.com/cumminsinc.