Transporting to the next generation: Cummins announces availability of X12 powered MCI coaches in 2019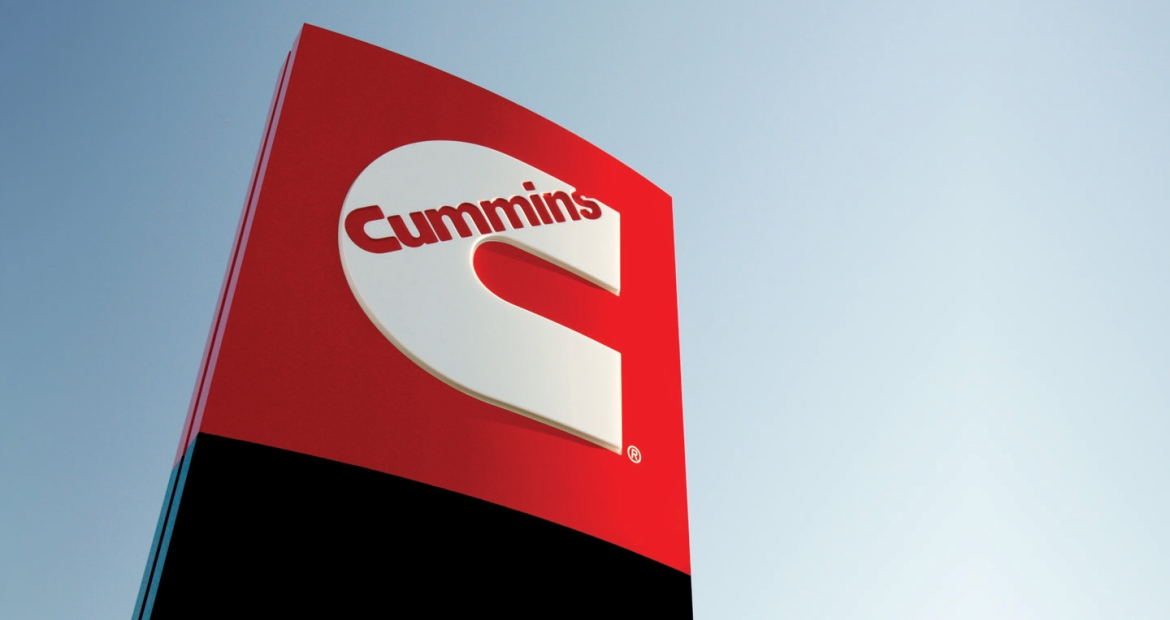 Cummins X12 will be available on the J4500, D-Series, Commuter Coach and Inmate Specialty Coaches.
Cummins Inc. (NYSE: CMI) is pleased to announce that starting in 2019, X12 powered motor coaches will be available for delivery from Motor Coach Industries (MCI), a subsidary of New Flyer Industries Inc ("NFI Group"), the largest transit bus manufacturer and parts distributor in North America.
"Over the years of working with MCI, we've learned that coach customers expect their engines to provide the power they need in the lightest, smallest, most fuel efficient package that keeps them on the road," said Laura Chasse, General Manager – Cummins North America Bus Engine Business.
To meet these needs, the Cummins X12 boasts an innovative sculpted block design that results in a remarkably low engine weight of 2,150 lbs by eliminating unnecessary mass without compromising rigidity and performance. Delivering up to 455 hp (339 kW), the X12 power-to-weight ratio of 0.21 hp per lb (0.35 kW per kg) surpasses similar-sized products in the coach market.
Derived from the X15 engine, the XPI fuel system is scaled down in size for the 12-liter platform, but retains all the same robust characteristics. Along with the XPI fuel system, the Variable Geometry Turbocharger is central to the X12 engine architecture, providing versatility to meet the challenges of light-urban, sub-urban or inter-city drive cycles while delivering best-in-class uptime. The X12 uses the latest Single Module™ aftertreatment system, which takes up to 60 percent less space and weighs up to 40 percent less than prior aftertreatment configurations. Combined engine and aftertreatment weight for the X12 is around 2,340 lb – significantly lower than that of any other heavy-duty engine.
Each of the technology decisions made with the X12 has allowed for a reduced size and weight of the overall system, offering more room in the engine compartment, which is better from a serviceability standpoint. "We are always looking for ways to impove the service and maintenance efficiency for technicians," Patrick Scully, MCI Executive Vice President of Sales and Marketing
"Validation work for the new engine has been underway since 2017 and will continue through to product launch in 2019, but by providing the latest technologies and the lightest heavy-duty engine in its class, we expect our customers to experience the lowest total cost of ownership with MCI coaches ," concluded Scully.
"We are excited about the value Cummins and Motor Coach Industries will bring to the market with the next-generation X12. Built around improved uptime, fuel economy and providing a class-leading power-to-weight ratio, this really is an engine that is worth its weight," said Laura Chasse, General Manager – Cummins North America Bus Engine Business.
The X12 will be available in J4500, D-Series, Commuter Coach, and Inmate Speciality Coaches starting in 2019.
 
NFI Group
NFI Group and its subsidiaries comprise the largest bus and motor coach manufacturer and parts distributor in North America, with 32 fabrication, manufacturing, distribution, and service centers located across Canada and the United States and employing nearly 6,000 team members.
NFI Group provides a comprehensive suite of mass transportation solutions under several brands: New Flyer® (heavy-duty transit buses), ARBOC® (low-floor cutaway and medium-duty buses), MCI® (motor coaches), and NFI Parts™ (bus and coach parts, support, and service). NFI Group's vehicles incorporate the widest range of drive systems available ranging from clean diesel, natural gas, diesel-electric hybrid, trolley-electric, battery-electric and fuel cell.
Motor Coach Industries is North America's motor coach leader offering the J-Series, the industry's best-selling intercity coach for 11 consecutive years, and the D-Series, the industry's best-selling motor coach line in North American history. MCI actively supports over 28,000 coaches currently in service.
About Cummins Inc.
Cummins Inc., a global power leader, is a corporation of complementary business segments that design, manufacture, distribute and service a broad portfolio of power solutions. The company's products range from diesel, natural gas, electric and hybrid powertrains and powertrain-related components including filtration, aftertreatment, turbochargers, fuel systems, controls systems, air handling systems, automated transmissions, electric power generation systems, batteries, electrified power systems, hydrogen generation and fuel cell products. Headquartered in Columbus, Indiana (U.S.), since its founding in 1919, Cummins employs approximately 61,600 people committed to powering a more prosperous world through three global corporate responsibility priorities critical to healthy communities: education, environment and equality of opportunity. Cummins serves its customers online, through a network of company-owned and independent distributor locations, and through thousands of dealer locations worldwide and earned about $2.3 billion on sales of $23.6 billion in 2019. See how Cummins is powering a world that's always on by accessing news releases and more information at https://www.cummins.com/always-on.