Cummins Ready to Repower Legacy Buses to Align with London ULEZ in 2019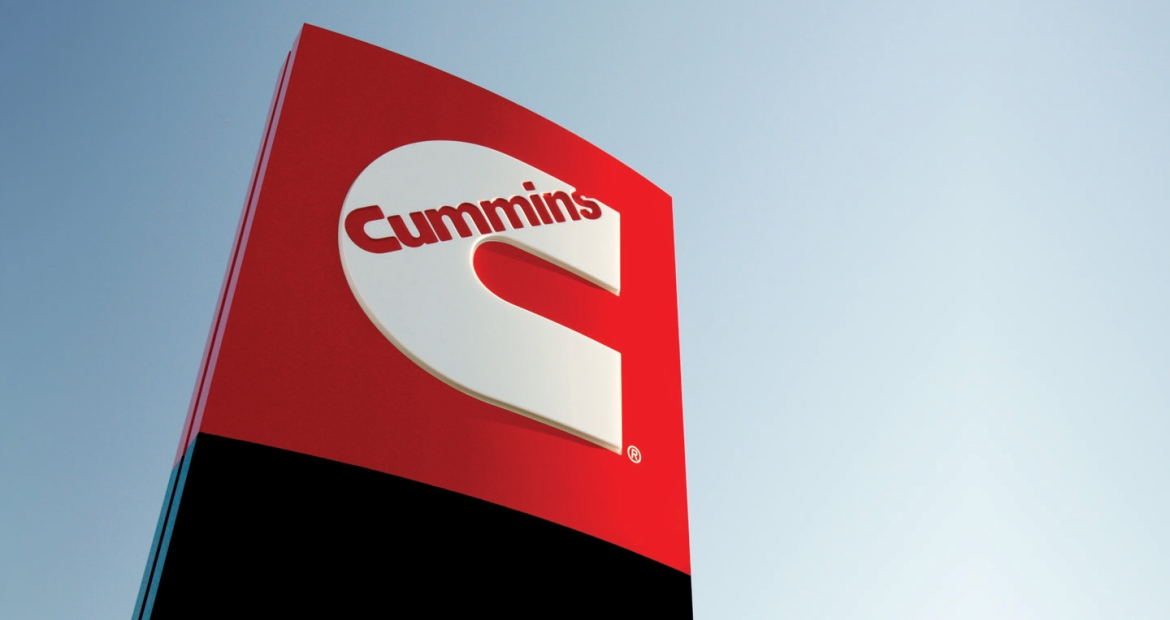 Certified Euro VI Engine & Aftertreatment Upgrade To Improve The Capital's Air Quality And Lower Carbon Footprint      
Cummins today announced a clean diesel repower initiative to replace the engine and exhaust aftertreatment in older buses with a fully certified, very low emissions Euro VI system. The repower will enable pre-Euro VI legacy buses in London fleets to continue operating when the Ultra Low Emission Zone (ULEZ) takes effect in April 2019, improving the air quality of the capital and lowering the carbon footprint of the fleet.
     
By upgrading a Euro IV-powered bus built in 2007 to the latest Euro VI 2017 standard reduces Particular Matter (PM) emissions by almost 90 percent and Nitrogen Oxides (NOx) by 50 percent. The repower also extends the life of the bus by up to eight years and brings a performance upgrade with improved torque response so that the bus drives with less effort.
     
The Cummins repower features an integral Stop/Start system to eliminate fuel used during idling by automatically switching the engine off when passengers are boarding or alighting. This can reduce the fuel consumption of a double-deck London bus by up to 8 percent when operating on a duty cycle of up to 16 hours per day.
Compared to an earlier Euro V conventional double-deck bus, the Euro VI fuel saving can reduce the operating cost in the range of £1500 to £2500 per year, making a significant impact to offset the cost of the repower. The lower fuel consumption also reduces the carbon footprint of the bus, with the potential to eliminate around 4-6 tonnes of Carbon Dioxide (CO2) emissions each year from the vehicle.
"The Cummins repower initiative is intended to rapidly increase the number of Euro VI powered city buses on the road and make a significant contribution to improve air quality and reduce carbon emissions as London and other cities move to establish Ultra Low Emission Zones", said Ashley Watton, Cummins Director — On-Highway Business Europe.
"Our repower package can incorporate smart features such as Cummins Stop/Start fuel saver and telematics with real-time engine data delivered over the air to the operator using Cummins Connected DiagnosticsTM system. This means our Euro VI repower can significantly lower fleet operating costs and achieve higher uptime availability", added Watton.     
Proof of concept was established by a Cummins repower of London Routemaster bus RM1005 which first entered service in 1962 and is now fully certified to meet Euro VI emissions. RM1005 has recently operated on London Transport heritage route 15 and is Low Carbon certified due to a remarkable fuel efficiency of 9.5 mpg. The operator can view engine status online using Cummins Connected Diagnostics, with the system sending an instant email notification when a fault occurs, together with recommended action.
The Routemaster is considered the most challenging bus to repower due to a very restricted powertrain envelope and the success of this project now enables Cummins to undertake projects for every type of bus. 
London ULEZ Arrives 2019   
The ULEZ provisions will require London's bus fleets to move to all-Euro VI compliance or face significant penalties. The introduction of Euro VI enforcing ultra low emission zones is also expected in other UK cities to meet air quality improvement commitments. Although significant numbers of new Euro VI buses are entering service, the rate of replacement means that fleets must continue to operate legacy buses compliant to earlier, much less stringent Euro III, IV and V emission regulations.
Using either the four-cylinder B4.5 or six-cylinder B6.7 engine, the Cummins repower system is fully compliant to the most stringent Phase-C level of the Euro VI standards. This mandates a useful emissions life of up to 700,000 km for the bus and requires extremely rigorous on-the-road emissions testing. An On-Board Diagnostics (OBD) control system is required to alert the operator if a fault may cause emission thresholds to be exceeded.
Cummins Euro VI bus engines are compatible with running on B20 biodiesel or HVO renewable diesel. Compared with conventional fossil-based diesel, HVO offers the potential to reduce greenhouse gas (GHG) emissions by 40 to 90 percent over the total life cycle of the fuel, depending on the feedstock of the fuel.
Double-Deck Repower With Millbrook Special Vehicles 
One of the first repower projects is nearing completion at Millbrook Special Vehicles, with a 2009-built Euro V London double-deck receiving the latest Cummins B6.7 Euro VI system. This also incorporates a new ZF transmission, new cooling pack and replacement electric ancillaries such as fans and power steering.
Testing of the bus is now underway at the Millbrook Proving Ground with initial results demonstrating higher fuel efficiency with Stop/Start technology and improved drivability due to higher torque delivery from the upgraded engine.
"Cummins is really pleased to be working closely with Millbrook Special Vehicles and their capability is invaluable for bus repower installations where powertrain replacement upgrades and vehicle refurbishment are needed to bring a vehicle up to today's specifications," said Watton.
Kirsty Andrew, General Manager of Millbrook Special Vehicles said "This project has great potential to help to improve air quality and to reduce greenhouse gas emissions. At  the same time, it will enable the bus fleet market to benefit from fuel saving benefits over  the extended life of their vehicles. We are delighted to be working with Cummins to deliver  a product to their IQA standards."
       
With a very high population of Cummins-powered buses in operation both in London and around the country, the emerging Euro VI repower opportunity spans many different   models and emissions levels. Depending on the age and condition of the bus, each repower project will be individually evaluated, with some requiring a simpler engine-aftertreatment replacement, while others may need a complete powertrain refurbishment and fabrication work – with various levels of upgrade in-between. 
To respond to this industry need, Cummins is engaging with a broad spectrum of bus manufacturers and repower delivery agents to ensure every opportunity for Euro VI bus repowers can be realised with a Cummins Installation Quality Assurance (IQA). The repower installation will be developed in collaboration with Cummins and pre-certified with an IQA to the same level as a new vehicle design installation. This involves a rigorous audit to demonstrate emissions compliance and effective design integration with the bus interfaces. 
Repower Upgrade
The B4.5 engine provides exceptional power density for bus repower installations with ratings from 150-210 hp, (112-157 kW) and a 10 percent increase in peak torque to 850 Nm. The highly durable and reliable B6.7 increases the top rating for bus applications to 300 hp (224 kW) and peak torque increased to 1200 Nm. Engines intended for hybrid  bus repowers have a specially adapted calibration and configuration. 
     
The power step-up from B4.5 to B6.7 comes with exhaust aftertreatment commonality, as both engines utilise the same integrated Diesel Particulate Filter - Selective Catalytic Reduction (DPF-SCR) switch-back system manufactured alongside the engines at the Cummins Darlington Plant, UK. Cummins experience with the DPF has demonstrated that very few of these filters require ash service cleaning at the recommended 6,500 hours and are capable of continued operation.
Millbrook Special Vehicles
Millbrook Special Vehicles is a leading expert in vehicle conversions. It engineers vehicles with enhanced capabilities, including discreet protection, systems integration and reduced emissions. It offers bespoke prototype modifications and small series production from a secure site and uses Millbrook Proving Ground's test tracks to develop the platforms. The automotive skill set of the team and the unique location make Millbrook Special Vehicles an ideal partner for specialist conversions.
About Cummins Inc.
Cummins Inc., a global power leader, is a corporation of complementary business segments that design, manufacture, distribute and service a broad portfolio of power solutions. The company's products range from diesel, natural gas, electric and hybrid powertrains and powertrain-related components including filtration, aftertreatment, turbochargers, fuel systems, controls systems, air handling systems, automated transmissions, electric power generation systems, batteries, electrified power systems, hydrogen generation and fuel cell products. Headquartered in Columbus, Indiana (U.S.), since its founding in 1919, Cummins employs approximately 61,600 people committed to powering a more prosperous world through three global corporate responsibility priorities critical to healthy communities: education, environment and equality of opportunity. Cummins serves its customers online, through a network of company-owned and independent distributor locations, and through thousands of dealer locations worldwide and earned about $2.3 billion on sales of $23.6 billion in 2019. See how Cummins is powering a world that's always on by accessing news releases and more information at https://www.cummins.com/always-on.