Cummins Unveils New Structural B6.7 Engine at Agritechnica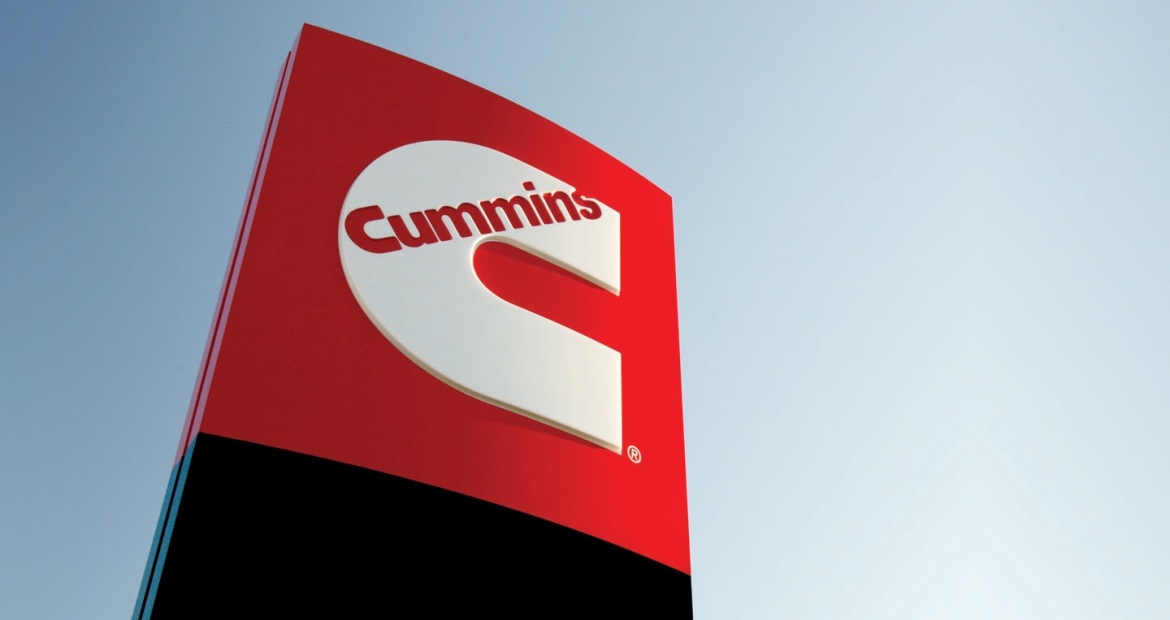 Cummins debuts the company's new structural engine at Agritechnica, Hanover. Displayed in hall 16 on stand B11, visitors will see the Stage V B6.7 engine integrated into a structural driveline designed for agricultural tractor use.
Andrew Hobbs, Cummins Agriculture Business Director said: "Cummins has been a successful supplier to the agricultural industry for many years, with around 1 million in operation around the world. We have not had a structural engine in our portfolio for some time. So, we are aligning its release with that of our Stage V engines to bring the key product benefits to agricultural customers in both structural and non-structural applications. Agritechnica is the biggest show in the industry, and the ideal location to show this to the market and generate interest."

The structural capability has initially been designed into the B6.7 engine, the latest version of the renowned Cummins B Series engine. With over 13 million sold around the world it is proven to deliver high availability in challenging duty cycles. For Stage V it moves up to 326 hp (243 kW) with a peak torque of 1375 Nm - a 30 percent increase over that of Stage IV. Cummins has the capability to tailor our engine performance for working on the farm, with the power bulge and torque back up available ideal for agricultural tractor operation.

"Our engineers have made the new design flexible to suit a variety of tractor installations. It has been optimized to minimize the weight of the product while maintaining the strength needed. This has been proven through structural analysis and testing to date," added Hobbs.

For Stage V, Cummins has integrated key in-house technologies into the engine to achieve the operational benefits. The B6.7 uses proven variable-geometry technology, with the single unit Holset VGT® achieving exceptional power density and responsiveness with fuel-efficient performance. This is much simpler and easier to maintain than equivalent series turbo set-ups.

The B6.7 uses Cummins latest Single ModuleTM aftertreatment technology, which is smaller and lighter than its predecessor at Stage IV. The savings are up to 50% in envelope size and up to 30% in weight. The higher NOx conversion efficiency enables the required level to be met without the use of EGR. The system also removes 99.9% of all PM by weight and count. For an agricultural tractor this technology will be adapted to suit the space requirements without impacting lines of visibility from the cab.

The Stage V engines including the B6.7 are designed as global platforms, with a shared installation for domestic and export business. Manufacturers can have increased production flexibility, with common hook-up points wherever the equipment will be sold. The exhaust aftertreatment would be the only key difference between specifications. 

"Engine envelope differences between the latest Stage V and lagging emissions products are minimized in our design. This reduces complexity for OEMs in their manufacturing processes. With no EGR, the high sulphur fuel tolerance of up to 5,000 ppm adds to this global capability," concluded Hobbs.
 
About Cummins Inc.
Cummins Inc., a global power leader, is a corporation of complementary business segments that design, manufacture, distribute and service a broad portfolio of power solutions. The company's products range from diesel and natural gas engines to hybrid and electric platforms, as well as related technologies, including battery systems, fuel systems, controls, air handling, filtration, emission solutions and electrical power generation systems. Headquartered in Columbus, Indiana (U.S.A.), since its founding in 1919, Cummins currently employs approximately 58,600 people committed to powering a more prosperous world. Cummins serves customers in about 190 countries and territories through a network of some 500 company-owned and independent distributor locations and approximately 7,500 dealer locations. Cummins earned $1 billion on sales of $20.4 billion in 2017. Press releases can be found on the Web at www.cummins.com. Follow Cummins on Twitter at www.twitter.com/cummins and on YouTube at www.youtube.com/cumminsinc.