Cummins Stage V Engines Delivering More with Less at Agritechnica 2017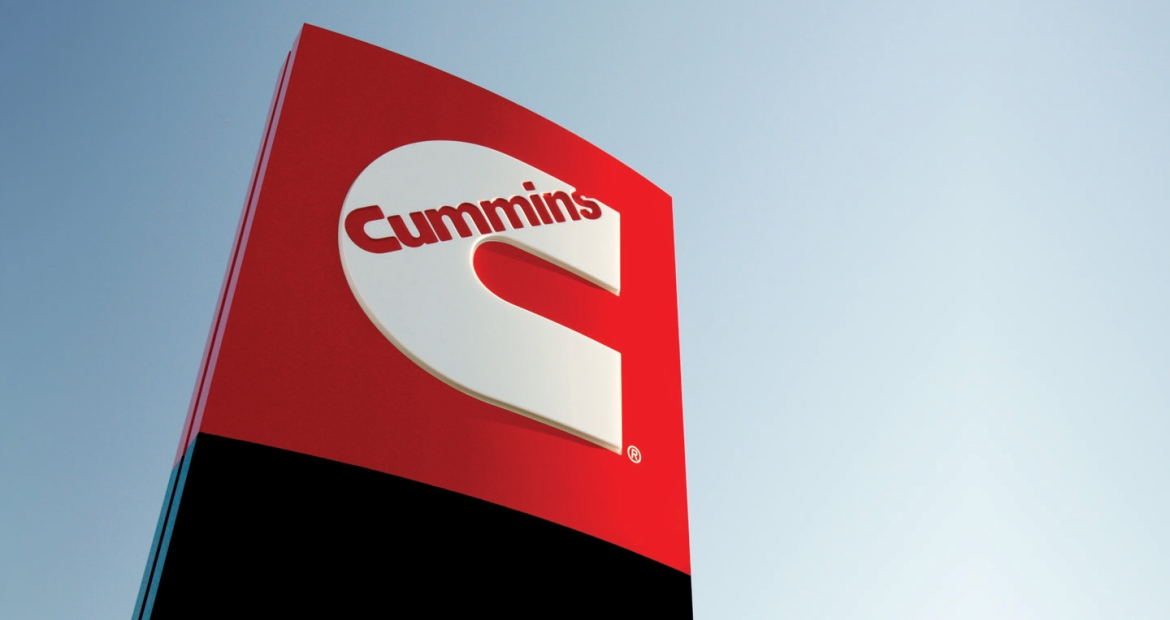 Cummins will feature the company's latest Stage V products in hall 16 on stand B11 at Agritechnica, Hannover. From 100 to 675 hp (74-503 kW), these engines do more with less, delivering benefits for equipment operators and manufacturers. For operators of agricultural equipment such as harvesters and sprayers they deliver higher performance for more machine capability. Simpler architecture means more reliability, and more productivity for tractor use. Improved fuel efficiency with extended service intervals drives less running costs.
See latest Cummins Stage V products at Hall 16, Stand B11
Higher performance for harvesters and sprayers
Simpler architecture provides more reliability and productivity
Improved fuel efficiency and extended service intervals drive cost savings
"Whilst most manufacturers are adding technologies for Stage V, Cummins are changing the rules and reducing complexity. Our latest Single ModuleTM aftertreatment technology used on 3.8 to 9 litre engines is 50% smaller and 30% lighter than the equivalent Stage IV system. Its higher efficiency NOx conversion capability supports the removal of EGR from the engine, making it simpler and easier to install for OEMs," said Andrew Hobbs, Cummins Agriculture Business Director. 

The EGR-free engine design means there is less to cool. It is more compact with less weight, meaning less installation complexity and lower installation cost. Fewer parts means improved reliability and higher availability for the user.

The Stage V engines are designed as global platforms, with a shared installation for domestic and export business. Manufacturers can have increased production flexibility, with common hook-up points wherever the equipment will be sold. The exhaust aftertreatment would be the only key difference between specifications. This global capability is backed by a high sulphur fuel tolerance of up to 5,000 ppm. 

"Cummins ability to develop and integrate our own in-house component technologies of air handling, combustion, electronic controls, filtration and exhaust aftertreatment enables us to produce engines that add value to both equipment manufacturers and operators alike," added Hobbs.

The 4-cylinder F3.8 and B4.5 engines achieve remarkable increases in power and torque for Stage V. The 3.8-litre moves from 130 hp (97 kW) at Stage IV to 173 hp (129 kW) at Stage V, while the 4.5-litre engine jumps from 173 hp (129 kW) to 200 hp (149 kW). Peak torque of the F3.8 increases by more than 20 percent, to 600 Nm, and an 11 percent increase moves the B4.5 up to 780 Nm.

The 6-cylinder B6.7 (displayed) and L9 engines surge ahead with higher power output and torque. Top-rated power for the Stage V B6.7 moves up to 326 hp (243 kW) with a peak torque of 1375 Nm – a 30 percent increase over that of Stage IV. The L9 top rating increases from 400 hp (298) up to 430 hp (321 kW) at Stage V, together with a 13 percent increase in peak torque to 1846 Nm. 
Cummins Stage V heavy-duty X12 engine (displayed) comes with an impressive 512 hp (382 kW) top rating. Like the other engines, it is EGR-free. It retains the same DPF-SCR aftertreatment system from Stage IV to provide ongoing installation continuity for OEMs in higher-output, specialized machines. 

"Our Stage V upgrades deliver high power density that suit combine harvesters and sprayers. The power bulge and torque rise capability of our new ratings meets the tough demands of tractor operation. Visitors to the show will see something new and exciting from Cummins that further augments these benefits," concluded Hobbs.
About Cummins Inc.
Cummins Inc., a global power leader, is a corporation of complementary business segments that design, manufacture, distribute and service a broad portfolio of power solutions. The company's products range from diesel, natural gas, electric and hybrid powertrains and powertrain-related components including filtration, aftertreatment, turbochargers, fuel systems, controls systems, air handling systems, automated transmissions, electric power generation systems, batteries, electrified power systems, hydrogen generation and fuel cell products. Headquartered in Columbus, Indiana (U.S.), since its founding in 1919, Cummins employs approximately 61,600 people committed to powering a more prosperous world through three global corporate responsibility priorities critical to healthy communities: education, environment and equality of opportunity. Cummins serves its customers online, through a network of company-owned and independent distributor locations, and through thousands of dealer locations worldwide and earned about $2.3 billion on sales of $23.6 billion in 2019. See how Cummins is powering a world that's always on by accessing news releases and more information at https://www.cummins.com/always-on.