CUMMINS QSK95 IN ACTIVE LOCOMOTIVE SERVICE ACROSS THE U.S.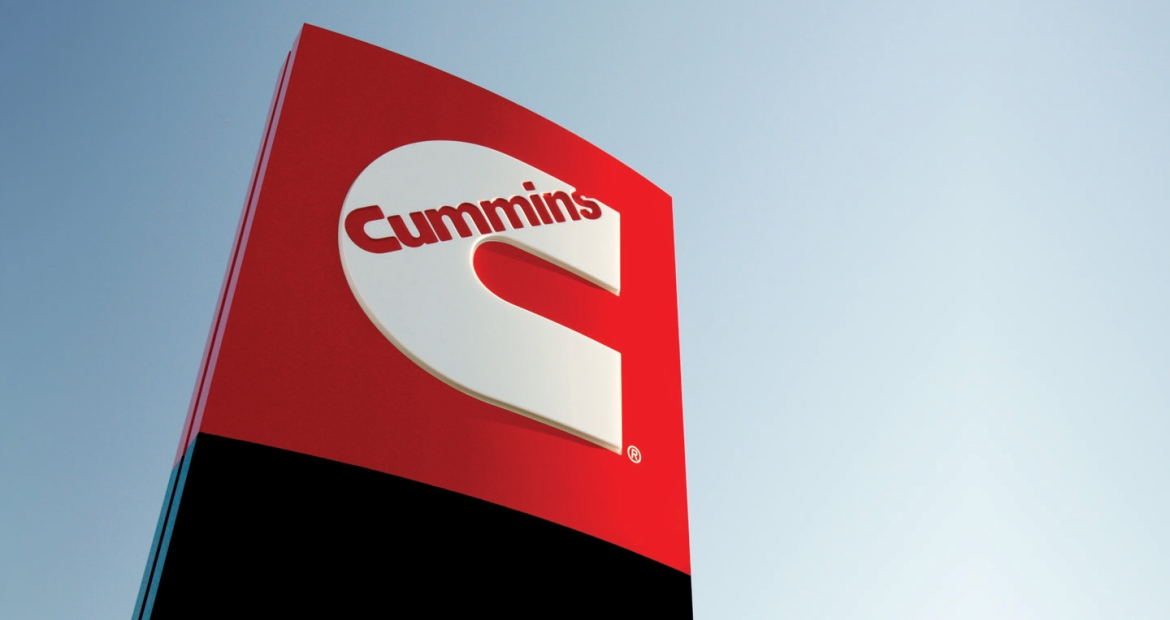 Cummins Inc. (NYSE: CMI) announced that its QSK95 engine is in active service installed in Siemens® Charger locomotives in California, Illinois, Michigan, Missouri and Wisconsin.
As displayed at APTA Expo (Booth 1933), the QSK95 uses integrated Selective Catalytic Reduction (SCR) aftertreatment to meet Tier 4 emissions. Combined with Cummins latest-generation Modular Common Rail fuel system (MCR) and turbocharging, it delivers 4400 hp (3281 kW), the highest output of any 16-cylinder high-speed diesel. It enables locomotives to reach top speeds of over 125 mph (201 kmh).

"Versus medium-speed engines, the QSK95 delivers unmatched fuel efficiency and responsiveness with ultra-low emissions and reduced noise, all in a smaller footprint. It supports a 16 percent improvement in fuel efficiency over the non-Tier 4 locomotives that the Charger will replace. The emissions improvement is around 90 percent," said Melina Kennedy, Executive Director of Cummins Rail Business.

The Charger locomotives, built by Siemens in Sacramento, California, are the first high-speed passenger locomotives to receive Tier 4 emissions certification from the U.S. Environmental Protection Agency (EPA).  They are Buy America compliant, using a diverse base of U.S. suppliers including Cummins.

The lighter-weight design enables improved efficiency as well as less maintenance for both the locomotive and the railway infrastructure. Cummins high-speed QSK95 engine is 30-50 percent lighter and smaller than an equivalent traditional medium-speed engine. The locomotive has a fuel capacity of 2,200 gallons and is three times more efficient per passenger than comparable two-person car travel.

Locomotives are currently operating from hubs in Oakland and Chicago. Brightline's passenger rail service, connecting to South Florida and later on to Orlando, will operate from West Palm Beach. In 2018, there will be a further hub in Baltimore. The locomotives are being supported by close collaboration from Siemens and the local Cummins distributors to ensure high levels of equipment uptime.

"To date, we have delivered 70 out of the 80 engines initially ordered.  Based on the positive feedback so far, we expect demand to continue as more projects come on-line," added Kennedy.
About Cummins Inc.
Cummins Inc., a global power leader, is a corporation of complementary business units that design, manufacture, distribute and service diesel and natural gas engines and related technologies, including fuel systems, controls, air handling, filtration, emissions solutions and electrical power generation systems. Headquartered in Columbus, Indiana (USA), Cummins currently employs approximately 55,400 people worldwide, and serves customers in approximately 190 countries and territories through a network of approximately 600 company-owned and independent distributor locations and approximately 7,400 dealer locations. Cummins earned $1.39 billion on sales of $17.5 billion in 2016. Press releases can be found on the Web at cummins.com/news. Follow Cummins on Twitter at twitter.com/cumminsengines and on YouTube at youtube.com/cumminsengines.