Cummins Uses Clean Technologies to Help Major Global Cities Reduce Pollution and Improve the Environment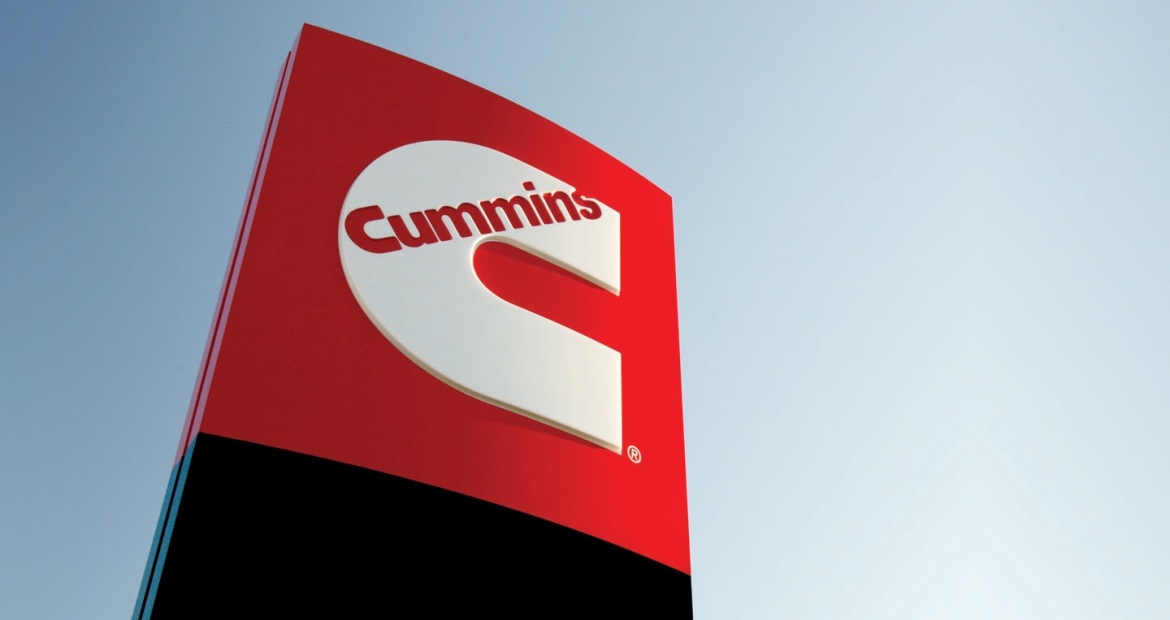 Global power and technology leader Cummins Inc., (NYSE: CMI) today announced it is joining three other global manufacturers as part of an initiative to help 20 large cities around the world address air quality standards and combat climate change. Cummins and the other manufacturers have committed to making it easier for these major cities to purchase buses equipped with low-emissions technologies.
"We are thrilled to be part of this initiative with great partners who are committed to doing the right thing for our customers and the environment," said Antonio Leitao, Vice President, Europe Area Business Organization, Cummins Inc. "Cummins is the global leader in low-emissions technologies and, as always, we want to help bring the cleanest and best-performing engines and technologies to cities around the globe."
Cummins offers the broadest portfolio of products to meet every emissions standard anywhere in the world. The company's range of products for buses include diesel and natural gas options and it has pledged to begin producing electric powertrains for buses by 2019. Cummins is also the global leader in aftertreatment products that have reduced criteria pollutants by 99 percent during the past several decades.
The company is the top bus engine supplier in the world, shipping engines to more than 140 countries and transporting more than two billion passengers daily thanks to its unparalleled global support network. Cummins produced almost 48,000 clean diesel and natural gas engines in 2016 and now powers nine of every 10 buses in North America.
Nearly all of the cities benefitting from this partnership are in countries that do not have rigorous emissions regulations and do not require the sale of soot-free buses today, including: Abidjan, Accra, Addis Ababa, Bangkok, Bogotá, Buenos Aires, Casablanca, Dar es Salaam, Dhaka, Istanbul, Jakarta, Johannesburg, Lagos, Lima, Manila, Mexico City, Nairobi, Santiago, Sao Paulo, and Sydney. These cities have also committed to ensuring that low-sulfur fuel is made available and that customers and fleets prioritize the purchase of clean-bus technology in order to help manufacturers meet their commitment.
"I welcome the commitment of these bus manufacturers to make cleaner, safer engine technologies available to millions of citizens in the global south," said C40 Executive Director, Mark Watts. "This is yet another example of cities and the private sector working together to tackle the most urgent challenges that we face."
Soot-free is defined as including any engine that meets Euro VI norms first established in Europe or EPA 2010 norms first established in the United States, in addition to any diesel engine with a diesel particulate filter, gas-powered engine, or a dedicated electric drive engine. Further reductions in climate impacts of soot-free buses are achievable with low-carbon fuels and engines that deliver the lowest lifecycle greenhouse gas emissions.
About Cummins Inc.
Cummins Inc., a global power leader, is a corporation of complementary business segments that design, manufacture, distribute and service a broad portfolio of power solutions. The company's products range from diesel and natural gas engines to hybrid and electric platforms, as well as related technologies, including battery systems, fuel systems, controls, air handling, filtration, emission solutions and electrical power generation systems. Headquartered in Columbus, Indiana (U.S.A.), since its founding in 1919, Cummins currently employs approximately 58,600 people committed to powering a more prosperous world. Cummins serves customers in about 190 countries and territories through a network of some 500 company-owned and independent distributor locations and approximately 7,500 dealer locations. Cummins earned $1 billion on sales of $20.4 billion in 2017. Press releases can be found on the Web at www.cummins.com. Follow Cummins on Twitter at www.twitter.com/cummins and on YouTube at www.youtube.com/cumminsinc.