The Society of Women Engineers Recognizes Cummins Engineer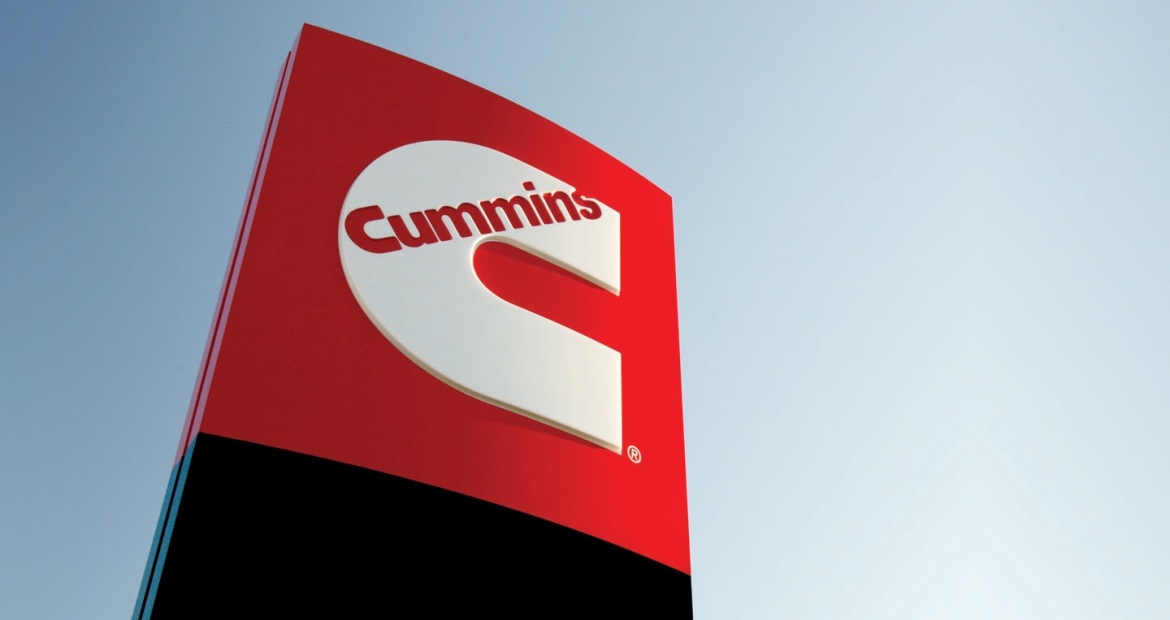 Karen Ramsey-Idem Accepts Global Leadership Award
The Society of Women Engineers (SWE) has recognized Karen Ramsey-Idem of Cummins Inc. (NYSE:CMI) for her impact on the Society as well as the engineering community with the Global Leadership Award. Karen Ramsey-Idem will accept the award at SWE's annual conference, WE17, in Austin, Texas, on Oct. 27, 2017, during the formal awards banquet.
The Global Leadership Award recognizes Karen Ramsey-Idem for her work in Cummins global technical organization where she serves as a role model to women engineers worldwide.
"We need to use the privileges that we have to make the world a better place," said Karen Ramsey-Idem, Director – Global Technical Operations and Resources Strategy for Cummins Components Business. "I'm fortunate in that I work for a company that has very strong core values that are aligned to my personal core values. We believe strongly in diversity, inclusion, global mindsets and corporate responsibility. I really believe in paying it forward."
The award also recognizes Ramsey-Idem's continuing dedication to SWE's mission – striving to highlight the impact and importance of women in engineering across the globe, leading by example, and demonstrating that a career in engineering can be a fulfilling, rewarding pursuit for women of any background.
In her role at Cummins, Ramsey-Idem is Director – Global Technical Operations and Resources Strategy for Cummins Components Business. She joined the Company 20 years ago, and has held a variety of technical responsibilities including an expat assignment in India.
In her current role, Karen defines and executes the technical capital portfolio strategy across the five product businesses which compose the Components Business. For the past six years this has included being a core team leader for projects in India and China.
Karen is the technical project manager for Cummins Inc.'s return-to-engineering program 'Cummins RePower' which launched in 2016 and will soon begin its second cohort. She actively champions Cummins participation as a founding member of the SWE-iRelaunch STEM re-entry task force and shares lessons learned with other organizations. She is passionate about engineering as a career and helping individuals in underrepresented groups aspire to and succeed in STEM professions. Cummins RePower provides a unique opportunity for doing this.
Karen has a B.S., M.S., and PhD in mechanical engineering with an emphasis in applied mechanics and materials engineering.  She is a certified Six Sigma Green Belt and Sponsor; an accomplished facilitator for unconscious bias and moderated inclusion discussions; and a trainer in leadership development. Karen and her husband Steve have three adult children and live in rural middle Tennessee.
"The individuals acknowledged in this year's awards program have made a significant impact on their community as well as the engineering and technology community as a whole," said Jonna Gerken, president of SWE. "These leaders are who make it possible to remain a catalyst for change as we work together to empower women in STEM and close the gender gap in engineering."
For more information about SWE, visit www.swe.org.
About SWE
The Society of Women Engineers (SWE), founded in 1950, is the world's largest advocate and catalyst for change for women in engineering and technology. The not-for-profit educational and service organization is the driving force that establishes engineering as a highly desirable career aspiration for women. To ensure SWE members reach their full potential as engineers and leaders, the Society offers unique opportunities to network, provides professional development, shapes public policy and provides recognition for the life-changing contributions and achievements of women engineers. As a champion of diversity, SWE empowers women to succeed and advance in their personal and professional lives. For more information about the Society, please visit www.swe.org or call 312.596.5223.
About Cummins Inc.
Cummins Inc., a global power leader, is a corporation of complementary business segments that design, manufacture, distribute and service a broad portfolio of power solutions. The company's products range from diesel and natural gas engines to hybrid and electric platforms, as well as related technologies, including battery systems, fuel systems, controls, air handling, filtration, emission solutions and electrical power generation systems. Headquartered in Columbus, Indiana (U.S.A.), since its founding in 1919, Cummins currently employs approximately 58,600 people committed to powering a more prosperous world. Cummins serves customers in about 190 countries and territories through a network of some 500 company-owned and independent distributor locations and approximately 7,500 dealer locations. Cummins earned $1 billion on sales of $20.4 billion in 2017. Press releases can be found on the Web at www.cummins.com. Follow Cummins on Twitter at www.twitter.com/cummins and on YouTube at www.youtube.com/cumminsinc.