Cummins Inc. Opens San Luis Potosi Research and Development Center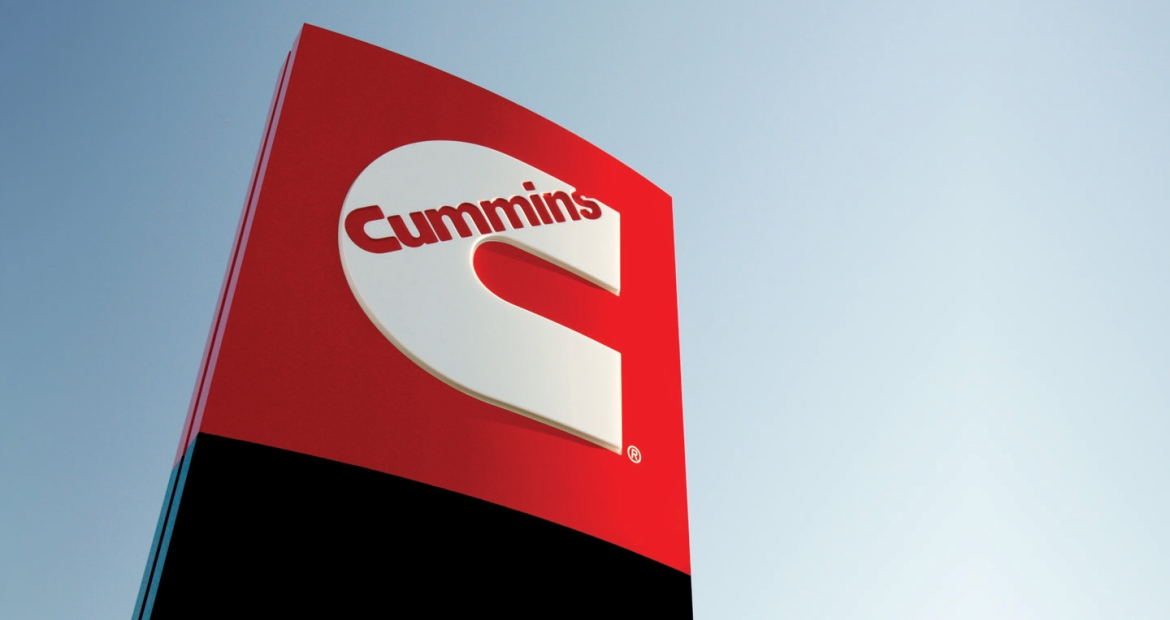 Technologically-advanced facility focused on aftermarket and remanufacturing methods and technologies.
Cummins Inc. (NYSE: CMI) announced that it has opened a new Research and Development Center, which is approximately 25,000 square feet, adjacent to its manufacturing facility in San Luis Potosi, Mexico. These technologically-advanced labs and office spaces are part of a larger plan to build technical capability in remanufacturing and to create a campus experience in San Luis Potosi with many amenities, increased security and the ability to accommodate future growth. The investment demonstrates the Company's commitment to technological innovation and is a testament to the potential of remanufacturing for Cummins customers.
"Our products work hard, and over the course of their service life may undergo wear, corrosion or other damage that requires correction during remanufacturing. We have made strategic investments in analysis-led design and other tools to advance our capability to recondition and remanufacture parts for the aftermarket," said Jennifer Rumsey, VP and Chief Technical Officer, Cummins Inc. "Remanufacturing returns Cummins products to same-as-new performance, and is a key part of Cummins' Environmental Sustainability strategy and supporting our customers over the life of our products," she continued.
Remanufacturing requires much less energy than is needed to make new large castings and forgings from ore or scrap. Therefore, it is part of the Company's strategy for environmental stewardship – reduce, reuse, recycle and remanufacture.
Approximately 25 Cummins employees – mostly engineers – will work in the center, which will support all Cummins' aftermarket business globally. The center will house business-specific capabilities needed for remanufacturing including core and reverse engineering, robotic and manual methods for additive manufacturing such as laser deposition, thermal spray and welding and capabilities for non-traditional remanufactured products like after-treatment and mechatronics – technology combining electronics and mechanical engineering.
These tools, combined with expertise in materials science and advanced manufacturing, enable Cummins to consistently make high-quality products that meet customer needs and reduce environmental impact.
Cummins leaders at the Center will work with the National Council for Science and Technology (CONACYT) in Mexico, technical universities, government and external research and development centers and Cummins Technical Centers worldwide.
"This location in San Luis Potosi provides access to important products and markets, proximity to our remanufacturing expertise and primary production plant, and is still accessible to experts from our headquarters in Columbus, Indiana," said New and Recon Parts General Manager, Rob Enright.
About Cummins Inc.
Cummins Inc., a global power leader, is a corporation of complementary business segments that design, manufacture, distribute and service a broad portfolio of power solutions. The company's products range from diesel, natural gas, electric and hybrid powertrains and powertrain-related components including filtration, aftertreatment, turbochargers, fuel systems, controls systems, air handling systems, automated transmissions, electric power generation systems, batteries, electrified power systems, hydrogen generation and fuel cell products. Headquartered in Columbus, Indiana (U.S.), since its founding in 1919, Cummins employs approximately 61,600 people committed to powering a more prosperous world through three global corporate responsibility priorities critical to healthy communities: education, environment and equality of opportunity. Cummins serves its customers online, through a network of company-owned and independent distributor locations, and through thousands of dealer locations worldwide and earned about $2.3 billion on sales of $23.6 billion in 2019. See how Cummins is powering a world that's always on by accessing news releases and more information at https://www.cummins.com/always-on.